'Laverne & Shirley': How Cindy Williams Was Written out of the Sitcom's Last Season
Penny Marshall and Cindy Williams were an instant hit when Laverne & Shirley hit the airwaves in 1976. Playing single roommates and besties Laverne DeFazio and Shirley Feeney, Marshall and Williams were the center of the sitcom and brought in top ratings each week with their comedic chemistry. Fans were stunned when Williams left the show just two episodes into the final season, though they got to see Shirley finding the man of her dreams.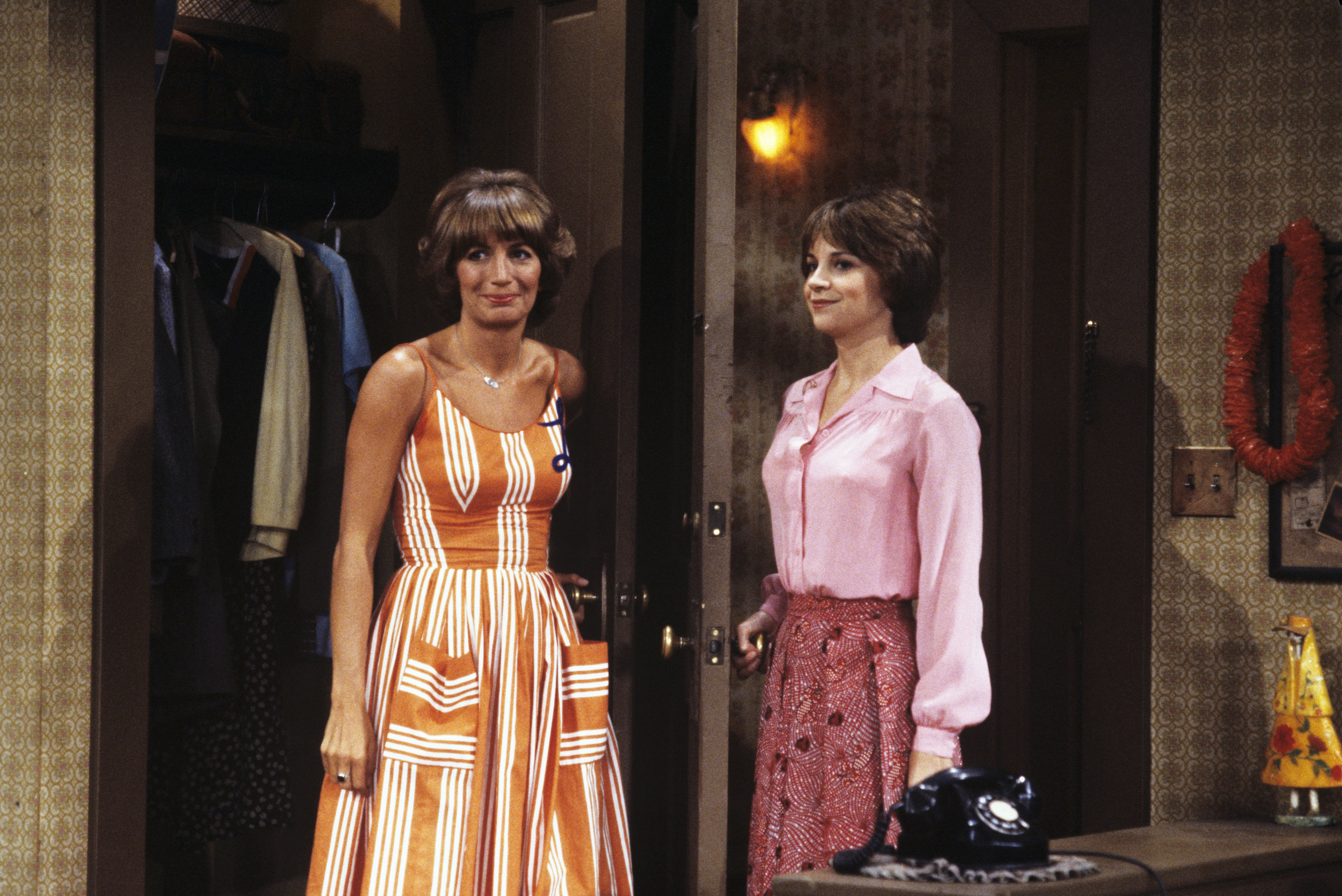 'Laverne & Shirley' was filmed with a live audience
Williams recently raved of her former co-star and her talent to make people laugh. Both actors thrived in the comedy genre.
"[Marshall] was just a natural entertainer, a natural performer," Williams told Allison Kugel on her podcast, Allison Interviews. "I went to theater arts college at Los Angeles City College which was a rigorous program. They taught you everything about theater and I knew everything about the stage, but nothing about film and television, which was ironic because I lived in Hollywood and wanted to work in film and television."
Since Laverne & Shirley was performed before a studio audience, Marshall and Williams loved receiving the on-set laughs for their hilarious storylines. Williams revealed that some guest stars would get a bit of stage fright.
"Later on, in Laverne & Shirley, we had film actors come on and they played little parts for fun," she explained. "But they were thrown by our live audience. They were used to having camera closeups, which I knew nothing about. Penny and I could not understand why they were thrown by our audience of 200 people. I won't name who, but some of these wonderful film stars were really thrown by it."
Cindy Williams was pregnant when the last season of 'Laverne & Shirley began
Williams married Bill Hudson in 1982 and became pregnant with their first child, which coincided with the final season of Laverne & Shirley. Williams assumed that show producers would strategically camouflage her baby bump but scheduling turned out to be an issue.
"I thought I was going to come back and they'd hide [my baby bump] behind benches, couches, pillows, and that wasn't it," Williams said on the Today Show in 2015. "When it came time for me to sign my contract for that season, they had me working on my due date to have my baby. And I said, 'You know, I can't sign this.' And it went back and forth and back and forth and it just never got worked out."
Williams was written out of the show after the second episode of season eight. The storyline featured Shirley finally meeting Mr. Right and getting married to Army medic Walter Meany – making her married name Shirley Feeney Meany. In her last appearance, Shirley also discovers she is pregnant and the couple then moves away. The sitcom continued sans Williams, though the title was kept intact.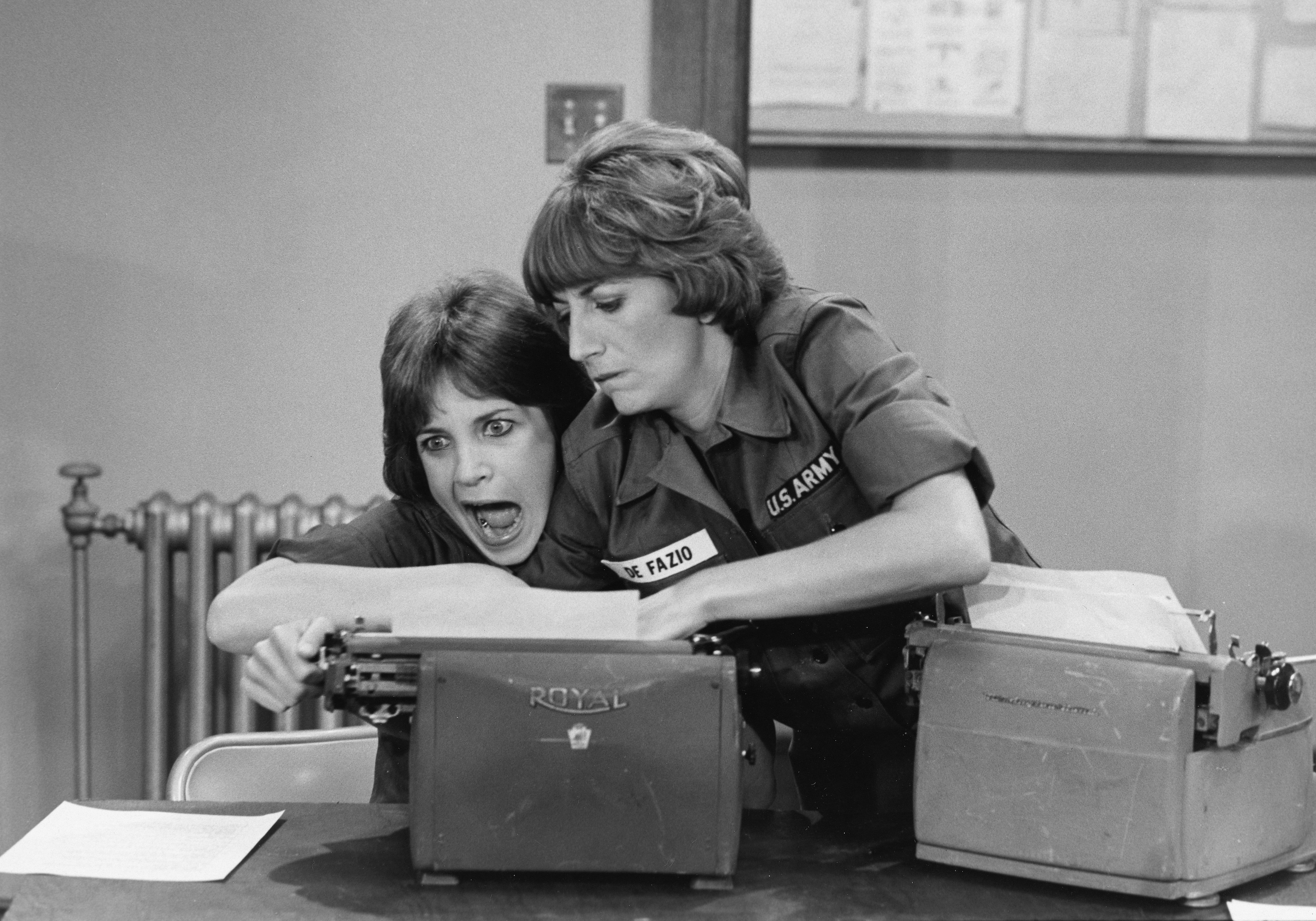 'Laverne & Shirley' was an instant hit
Williams recalled how Laverne & Shirley immediately raked in ratings after its first episode in January 1976.
"It happened so fast," she told Kugel. "Penny and I had no time to say, 'Wow, this is really happening!' We never really took it seriously. The first time the show aired, [show creator] Garry [Marshall] came down and showed us the numbers. He was so happy and elated and it was, like, 36 million people that tuned in."
Marshall and Williams couldn't fathom the numbers and just kept doing what they did best – making people laugh.
"It was so many millions of people, and Penny and I, it absolutely went right over our heads," the Laverne & Shirley alum remarked. "We did not understand the meaning of that at the time, as far as how it was applied to television."
RELATED: 'Laverne & Shirley': Cindy Williams Says She Still Hasn't 'Processed' the Loss of Her Former Co-Stars