'Laverne & Shirley': Why Garry Marshall Refused to Let His Kids Visit the Set
Laverne & Shirley was one of the most popular television shows of the late '70s and early '80s, a sitcom that followed the exploits of a pair of working-class women named Laverne DeFazio and Shirley Feeney. Featuring broad physical comedy as well as hilariously developed situation comedy, Laverne & Shirley received acclaim from critics in addition to fans.
Even after it went off the air, it remained popular with viewers in rerun form, and to this day, the show still has thousands of devoted fans, many of whom remember the show's glory days. There are a lot of stories about what went on backstage on the set of Laverne & Shirley — with one of the most notorious examples relating to how crass the cast could be, on occasion. 
When did 'Laverne & Shirley' debut on television?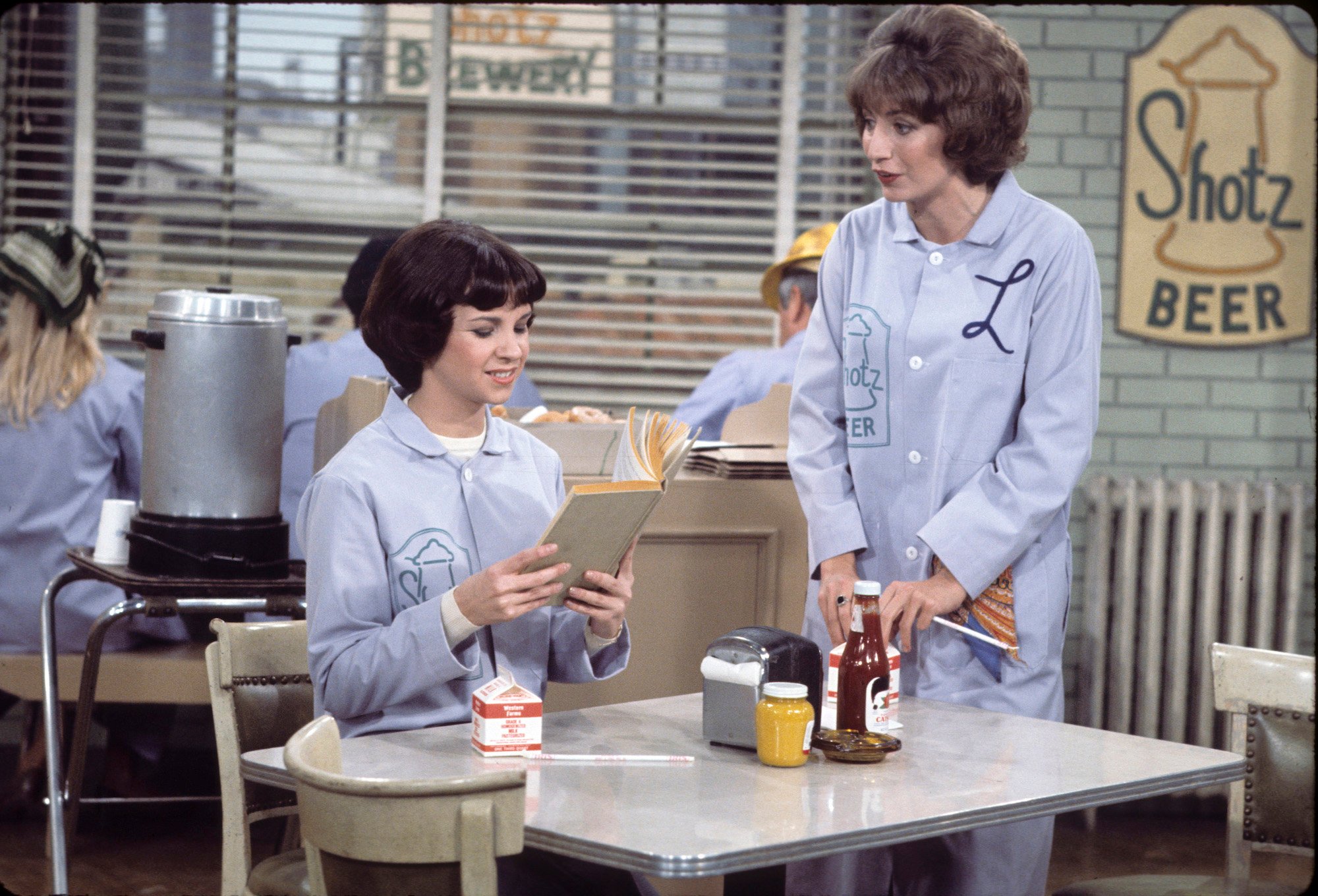 RELATED: 10 TV Spinoffs That Were Better Than the Originals
The story of Laverne & Shirley begins with the popular '70s sitcom Happy Days, which starred Ron Howard and a talented ensemble cast. Happy Days was not only a hugely successful series in its own right, but it spawned several spinoffs as well, including Laverne & Shirley in 1976.
The show took place in the same general time period and setting as Happy Days, but focused primarily on the lives of two friends and roommates who work at the fictional Shotz Brewery in Milwaukee, Wisconsin. Starring Penny Marshall and Cindy Williams, Laverne & Shirley became an instant hit with fans, many of whom related to the everyday struggles that Laverne and Shirley faced in their lives.
With a strong undercurrent about the importance of friendship, the series featured a lot of broad physical comedy — all of which helped to keep the show at the top of the rating charts, season after season. 
'Laverne & Shirley' is still popular with fans
RELATED: How 'Star Wars' Inspired Garry Marshal to Create a 'Happy Days' Character
Beginning in the sixth season of Laverne & Shirley, the series underwent a massive shift in scenery and storytelling, shifting from Milwaukee in the '50s to Burbank, California, in the '60s. Ultimately, the changeup in format would sound the death knell for the show, and although loyal fans still tuned in to watch Laverne & Shirley, it was ultimately canceled after the eighth season premiered on television.
These days, Laverne & Shirley is considered to be a time capsule of '70s and '80s culture, standing on its own as a great television product as well as one of the more successful Happy Days spinoffs. During the course of its run on television, Laverne & Shirley received multiple awards and nominations, including six Golden Globe nominations.
Why did Garry Marshall refuse to let his kids visit the set of 'Laverne & Shirley'?
RELATED: 12 TV Shows That Continued After Losing a Lead Star
Many television shows were somewhat controversial back in the day, and Laverne & Shirley was no exception — especially when it came to onset hijinks.
According to a report by Mental Floss, showrunner Garry Marshall was especially prone to bringing his children to work with him during the filming of some shows that he was involved in, particularly the wholesome Happy Days. However, when it came time to film Laverne & Shirley, Marshall made it a point to leave his kids at home, since the actors in Laverne & Shirley frequently used foul language that wasn't suitable for young ears.
Additionally, the report points out that there tended to be a lot of problematic behavior on the set of the hit show, with tensions running high at various points throughout the day. All in all, the environment on the set wasn't the most suitable for young children, even if it ended up making for good television.