'Law & Order' Reboot: Everything We Know So Far About Season 21
Learn more about the rebooted 21st season of 'Law & Order.'
Law & Order was one of the most enduring shows on television for many years. The procedural series, created by Dick Wolf, spawned a veritable television empire, with numerous spinoffs—several of which are still running on TV to this day.
When Law & Order abruptly went off the air in 2010, fans and longtime viewers were shocked—and after so many years, many might have expected that the show would exist only in rerun form. However, the recent news that Law & Order will be coming back for a 21st season has many fans doing a deep dive to learn all about the newest incarnation of the popular show.
The original 'Law & Order' ran for 20 seasons
Law & Order debuted on television in September 1990. Set entirely in New York City and filmed on location, the series features a unique two-part format.
The first part of each episode features the investigation of a crime by a veteran task force, while the second half of each episode tells the story of the prosecution of the defendant. Law & Order redefined the genre of the police procedural and quickly became a must-watch for fans of all ages.
Eventually, Law & Order inspired a series of spinoffs, including Law & Order: Special Victims Unit, Law & Order: Criminal Intent, Law & Order: True Crime, and Law & Order: Organized Crime. When it was abruptly announced in May 2010 that Law & Order had been canceled, fans were shocked—and just weeks after the announcement, the show went off the air.
Since then, while many of the show's spinoffs, including Law & Order: SVU, have been going strong, there has been little news about the original show. That is, until late 2021. 
A reboot of 'Law & Order' was recently announced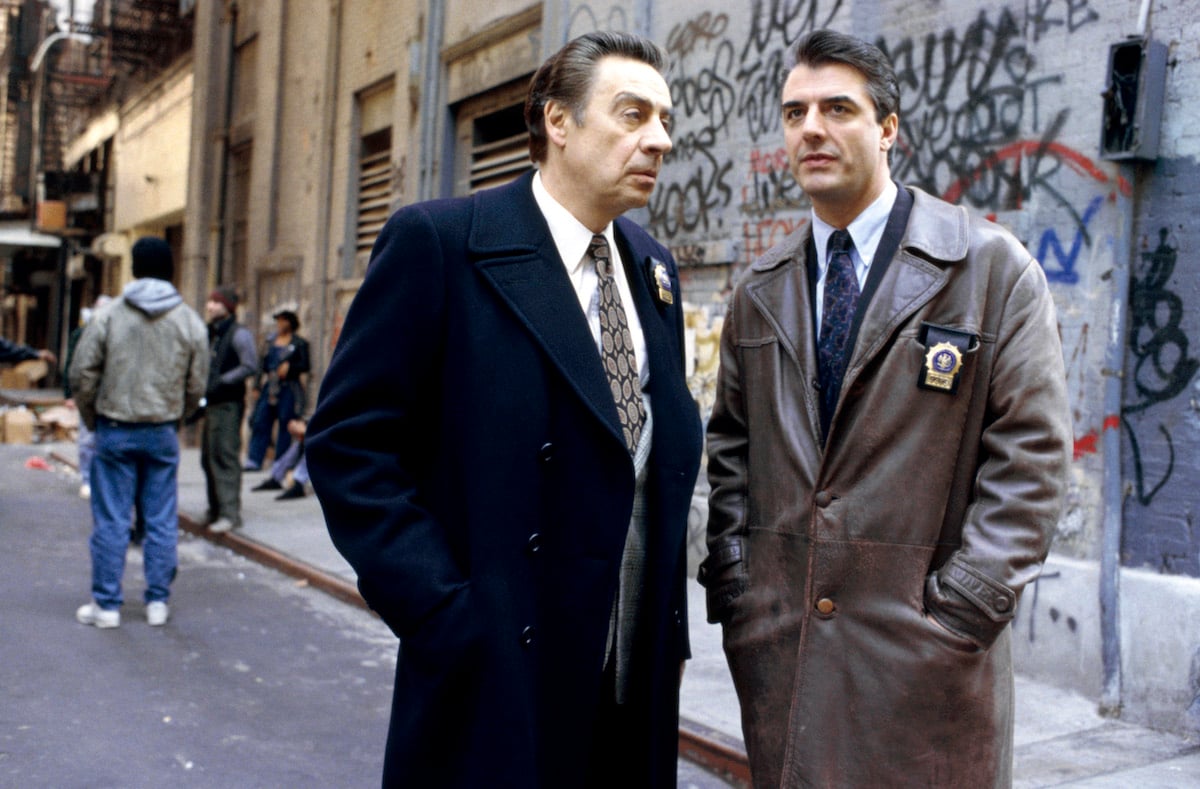 In September 2021, more than 10 years after it went off the air, Law & Order was renewed for Season 21. NBC and showrunner Dick Wolf released a statement at the time of the announcement. According to Game Rant, Wolf's statement read, in part, "There are very few things in life that are literally dreams come true. This is mine."
The statement from NBC praised the longevity of the original series, noting "'Law & Order' is quite simply one of the most iconic shows in television history, and the idea of continuing its legacy and partnering with Dick on an all-new season is nothing short of exhilarating. This is great news for NBC as well as TV fans everywhere."
What do fans know about Season 21 of 'Law & Order'?
Over the months, more information has been released about the highly-anticipated new season of Law & Order. According to Us Weekly, the series will premiere on NBC on February 24, 2022. Some of the original showrunners on are back on board to helm the revival, including Wolf and writer Rick Eid.
While not a lot has been released about plot specifics, Us Weekly reports that the format will be similar to the original series, with a portion of each show focusing on the police who investigate criminal proceedings and the latter part dealing with the district attorneys who prosecute criminal offenders.
Additionally, some original cast members will be returning for the revival, including Anthony Anderson, who played Detective Kevin Bernard on Law & Order from 2008 until 2010, and Sam Waterston, who played Jack McCoy for a staggering 17 seasons during the original series run. Also attached to the series are Hugh Dancy and Jeffrey Donovan. With just a few weeks to go until fans will once again be able to enjoy the classic thrills of Law & Order, it's likely that even more information is set to be released.