'Law & Order: Hate Crimes' Is Finally Seeing the Light of Day
After its announcement in 2018 and subsequent shelving, Law & Order: Hate Crimes has moved closer to actually airing.
Where it will be airing is another question. Although all NBC Law & Order series have appeared on the network, Hate Crimes in all likelihood will air on NBC's streaming service, Peacock, due to concerns over strong language.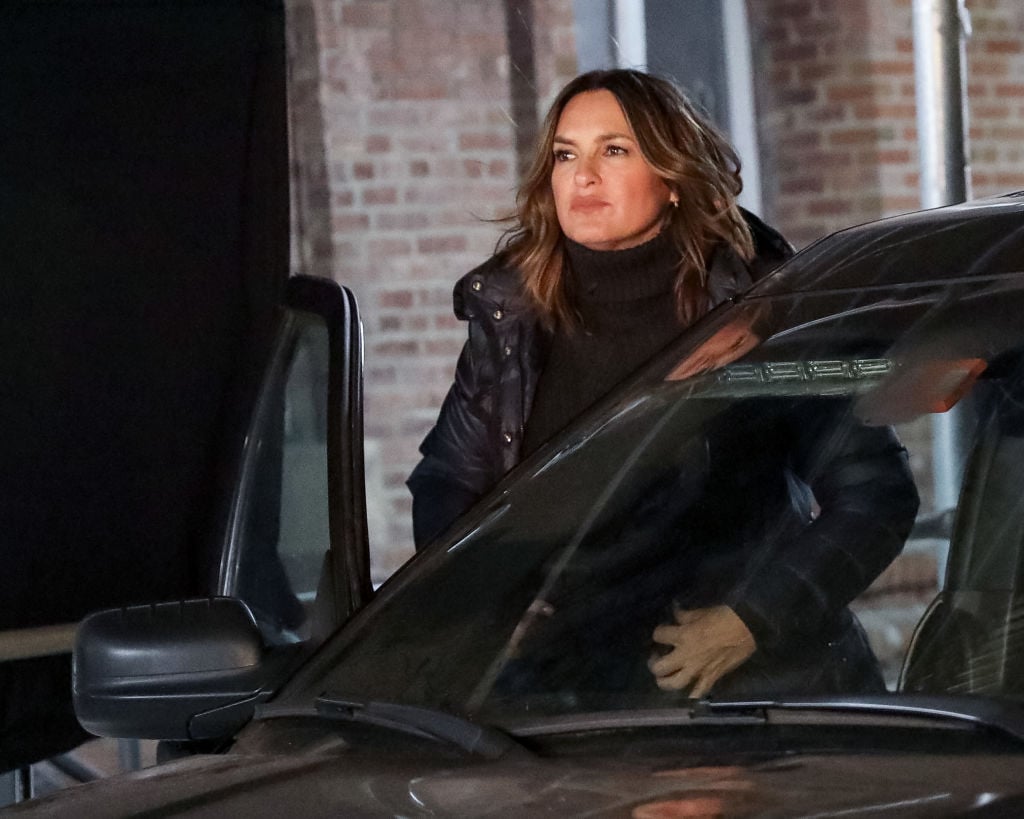 RELATED: What Has Benjamin Bratt of 'Law and Order' Been Doing?
It's taken the spin-off a while to get off the ground
The Hate Crimes spin-off has been in the works since 2018, when it was first announced. Produced, as with all other shows in the Law & Order franchise, by Dick Wolf, the latest offering would be set in New York City.
According to NBC's 2018 press announcement, in the series, "crimes motivated by discrimination are vigorously investigated by an elite, specially trained team of investigators. Going behind the headlines and viral videos, these diverse, dedicated and passionate detectives will stop at nothing to bring these criminals to justice."
RELATED: 'Law and Order': The Film Role That Landed Jerry Orbach His Iconic Role as Lennie Briscoe
Inspired by New York City's own Hate Crimes Task Force, the show was created by Wolf along with Warren Leight, executive producer of Law & Order: SVU.
Hate Crimes originally was going to be introduced on NBC in 2018 in an episode of SVU that would debut the new series' characters. The network however, decided to hold off on premiering Hate Crimes until they felt it was truly ready to air.
It was a thorny topic then and now that Wolf surely wants covered accurately and sensitively before even thinking about airing. In June 2020, Leight discussed with The Hollywood Reporter's "TV's Top 5" podcast the decision to have Hate Crimes episodes air on Peacock.
"I think it was perceived to be a better fit with Peacock. The vocabulary people use when they commit hate crimes is not acceptable on network television, and that's an interesting consideration," he said. "I think [Hate Crimes] is a show that needs to be made. Where it dovetails with SVU, it's about the toll a hate crime takes on a victim, a victim's family, and a community."
As of right now, no air date has been announced for the spin-off.
A TV writer was recently fired by Dick Wolf for threatening comments
In June 2020, Wolf fired a television writer who had been working on a spin-off series that is slated to star former SVU star Christopher Meloni.
Craig Gore had made incendiary comments on his Facebook account, which has since been deleted, regarding the George Floyd police brutality protests in Los Angeles.
RELATED: Sam Waterston's Net Worth and What He Thinks of Fans Who Say 'Jack McCoy is Claiming That He Was a Homosexual'
In his Facebook post, Gore wrote, "Sunset [Blvd.] is being looted two blocks from me. You think I wont light motherf—-ers up who are trying to f— w/ my property I worked all my life for? Think again…"
Upon learning of Gore's post, Law & Order chief Wolf immediately cut him loose.
"I will not tolerate this conduct, especially during our hour of national grief," Wolf said in a statement. "I am terminating Craig Gore immediately."
Dick Wolf's 2018 comment that is just as timely in 2020
Speaking at a Television Critics Association's press tour in 2018, Wolf spoke about law enforcement, particularly police officers, with a remark that is especially timely in 2020 amidst anti-police brutality protests.
"I've probably spent more time with cops than anybody who doesn't have a badge," Wolf said. "I like them. 99.8 percent of them become cops to help people."
"And, yeah, there are bad cops . . . but the overwhelming majority of these people are out there on the street every day putting their lives in danger and not getting paid very much money."
RELATED: 'Law & Order': The Gift Jerry Orbach Left After His 2004 Death