'Law & Order': How Did Mariska Hargitay and Peter Hermann Meet?
Law & Order star Mariska Hargitay has had an incredible life, there's no denying. A child of legendary entertainers who found her niche in a notoriously difficult industry, Hargitay has also been fortunate to have found a true life partner in her husband, fellow actor Peter Hermann.
While the two stars have been together for years now, many fans still don't know the story about how they first met – discover when and how the two first crossed paths and what drew them together.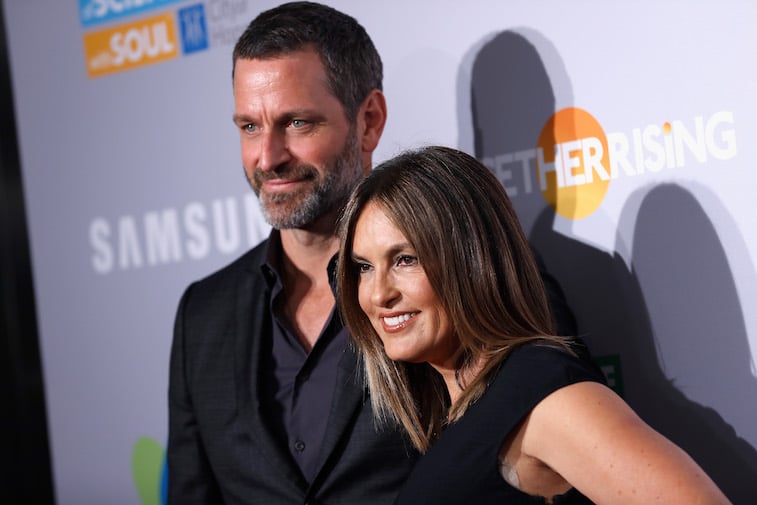 Mariska Hargitay's early life
Mariska Hargitay was born in 1964, the daughter of sex symbol actress Jayne Mansfield, often referred to as "the working man's Marilyn Monroe," and bodybuilder Mickey Hargitay.
While Mariska's parents had a tense, on and off relationship for years, they briefly reconciled when Mariska was born before ultimately divorcing for good.
Sadly, Mansfield was killed in a car crash in 1967, when Mariska Hargitay was only three and a half years old. Young Mariska was asleep in the backseat when the accident occurred and miraculously escaped major injury. For the remainder of her life, she was raised by her father and stepmother in California.
Hargitay had many interests in high school, including cheerleading and acting. She even competed in beauty pageants, successfully winning Miss Beverly Hills USA in 1982.
Ultimately, Hargitay found acting the most appealing career path, and all throughout the eighties and nineties was featured in a wide variety of roles in both film and television. In 1999, Hargitay was to score the role of a lifetime, and the one that has defined her career, when she auditioned for Law & Order: Special Victims Unit.
The show was to change Hargitay's life in more ways than one.
How did Mariska Hargitay meet Peter Hermann?
In 2002, it was an ordinary day on the set of Law & Order: SVU when Mariska Hargitay met actor Peter Hermann. Hermann was guest-starring on the show, playing Defense Attorney Trevor Langan, a role that he would go on to reprise multiple times over the years. Hargitay and Hermann experienced an immediate attraction which Hargitay later described as love at first sight.
Hermann wasn't about to let Hargitay get away, and promptly asked her out on a date after filming of the episode ended. The location of their first date was interesting as well, as the couple would meet up for church services.
Hargitay said in a recent interview that when she attended services with Hermann, it was like getting "hit with a lightning bolt," and that she started crying in the middle of the church, realizing that he was the one that she wanted to spend the rest of her life with.
The couple have a romantic life together
Hargitay and Hermann have been together ever since that fateful date. They tied the knot in August 2004 and welcomed their first child, a son that they named August Hermann, in June 2006. Hargitay and Hermann would go on to adopt two more children, Amaya and Andrew.
The actress is an outspoken advocate for adoption and has said that she believes adoption was always part of the plan for them. The couple is well-known to have one of the happiest marriages in Hollywood and are more than happy to share the secret to their 15-year marriage.
In a recent interview, Hermann claims that having a good sense of humor and being able to laugh, even during difficult times, has been the secret to their happy marriage. He also credits Hargitay's personality, calling her the "embodiment of joy." For an actress who rose from tragic circumstances, such a perfect partnership seems like destiny.