'Law & Order: SVU' Just Increased the Odds of a Benson-Stabler Romance
There's a pretty high probability that Benson and Stabler are going to get romantically entangled on 'Law & Order: SVU.'
Law & Order: SVU fans have a lot to celebrate in recent weeks. With the recent re-introduction of the fan-favorite character Elliot Stabler, many viewers are debating how the series will progress, now that Stabler and Benson, played by Mariska Hargitay, have had the chance to reconnect after so many years.
While a lot of Stabler's future on the series is uncertain, as actor Chris Meloni also has his own standalone TV show to helm, it is very possible that viewers could get some resolution on a subject that has long been a subject of fascination within the fandom — the issue of romance between Stabler and Benson. 
'Law & Order: SVU' is a long-running procedural drama
Law & Order: SVU debuted on television in 1999, as showrunner Dick Wolf's latest and greatest police procedural drama. With Hargitay and Meloni in the leading roles of Detective Elliot Stabler and Captain Olivia Benson, the show quickly experienced popularity with fans and critics.
The episodes, which are loosely based on real-life crimes that became infamous thanks to the media, were gripping, enthralling, and full of emotion. To this day, Law & Order: SVU is a television mainstay, over 20 years after it first debuted.
Over the years, Law & Order: SVU not only retained its status as a fan-favorite, but it has earned critical acclaim as well. All in all, the series has received nearly 100 Emmy Award nominations, with the acting always receiving special mention.
Meloni ended up leaving the series in 2011 in order to pursue other opportunities, but the character that he helped bring to life has never left viewers' hearts.
Benson and Stabler have always had chemistry on 'Law & Order: SVU'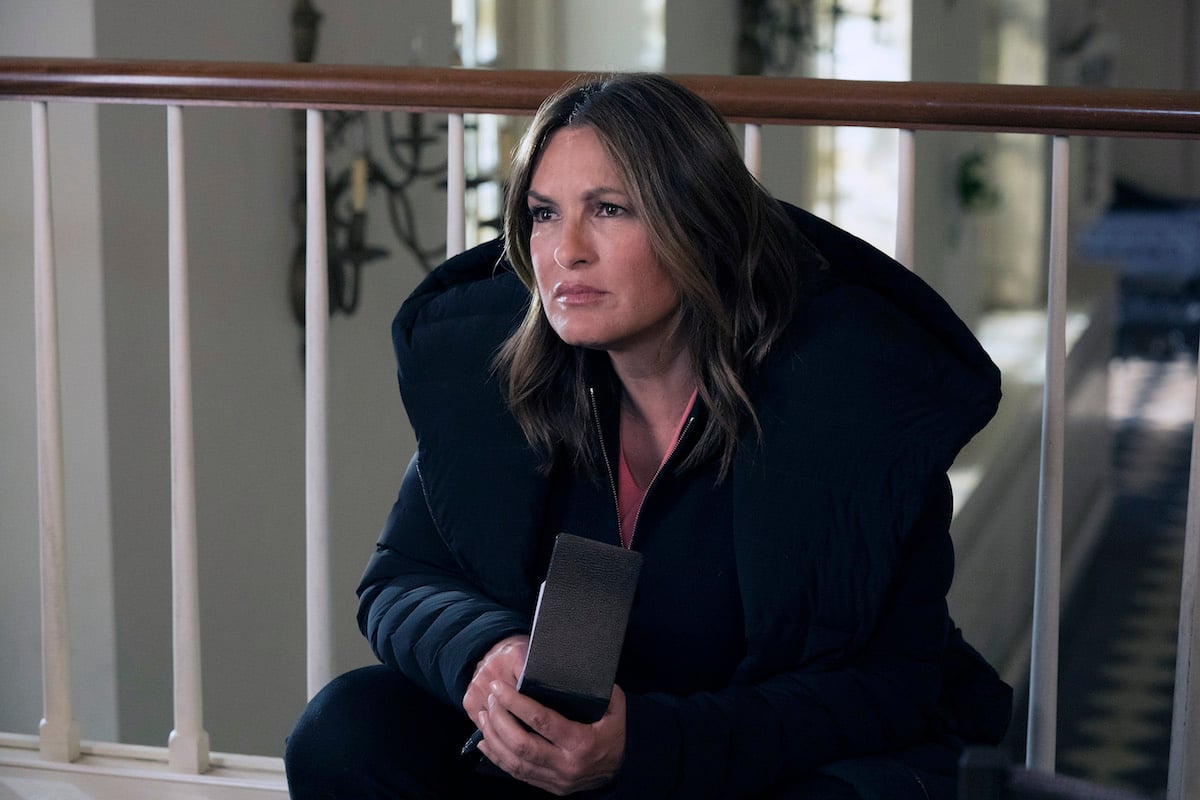 Olivia Benson and Elliot Stabler, her longtime partner, always had serious chemistry on Law & Order: SVU — but things never turned romantic between the pair. "There's also sexual chemistry between them, it's so loaded and layered. People ask me if they'll ever get together—and people want that, and sometimes I think even Olivia wants that," Hargitay once revealed to Parade. "But I don't think that will ever happen."
In March 2021, Stabler made a highly-anticipated return to Law & Order: SVU, after years of speculation. While nothing romantic has happened yet between Stabler and Benson, some of the storylines seem to point to the former partners finally connecting on a romantic level. 
Will Benson and Stabler develop a romance in 'Law & Order: SVU'?
Elliot Stabler's return to Law & Order: SVU has not been totally smooth sailing. The veteran detective opened up in a recent episode about how he survived an assassination attempt that left him unscathed but injured and ultimately killed his wife, Kathy. As a recent report from ScreenRant points out, this officially clears the way for Benson and Stabler to pursue a romance. 
The report reveals that Benson and Stabler have a bond that has never truly gone away, in spite of the fact that the two went on to form relationships with other people. The traumatic cases that they worked and their lengthy partnership left an impression on both of them that has never dissolved, even though Stabler has been MIA for a decade. The fact that Stabler's wife is now deceased puts showrunners in a position to write in the long-awaited romance.