'Law & Order: SVU': Fans Say These Are the Best Episodes So Far
Whether you are rewatching for the fiftieth time or just diving into the 'Law & Order: SVU' world, here are five episodes that are a definite must-watch. 
For twenty years, Law & Order: SVU has been entertaining viewers with tales of intrepid New York City detectives determined to rid the streets of sex offenders.
With an all-new season set to premiere in September 2019, fans have been binging all 20 seasons of the iconic show, rediscovering all the intrigue and camaraderie that has made the show such a mainstay.
Whether you are rewatching for the fiftieth time or just diving into the Law & Order: SVU world, here are five episodes that are a definite must-watch.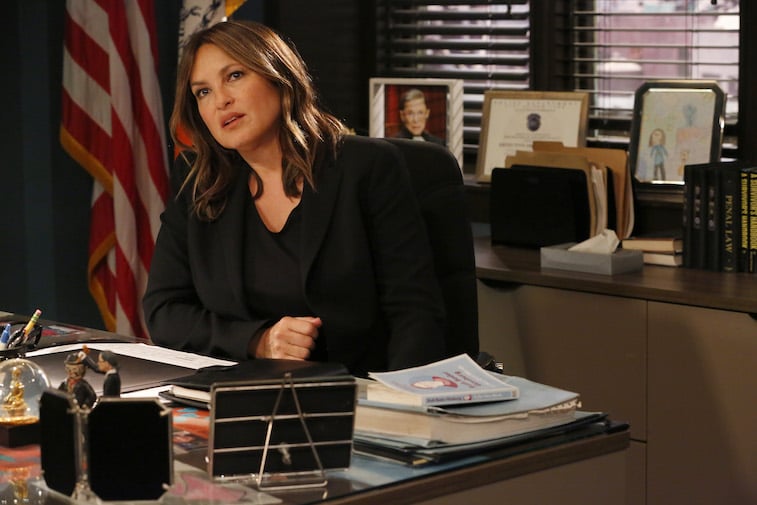 'Undercover'
Season nine of Law & Order: SVU featured a number of great episodes, but one of the very best is definitely "Undercover," episode fifteen of that season. In the episode, Olivia Benson comes across a teenage inmate in a women's prison who accuses the guards in the prison of sexual assault.
In order to investigate her claims, Benson goes undercover, at great risk to her own personal safety. The episode tackles very difficult subject matter, including abuse of power and mistreatment of those who enter the prison system.
Mariska Hargitay provides a real tour-de-force with her performance, and she received great critical acclaim for one particularly harrowing scene where she confronts the prison guard in question.
'American Tragedy'
In 2013, the controversy surrounding celebrity chef Paula Deen was still fresh in America's mind, and this episode capitalized on the drama in an entertaining, captivating way.
The episode told the tale of celebrity chef from the deep south who shoots and kills a young African-American boy. She claims that he was a rapist, but Benson isn't so sure – and the ensuing investigation provides some truly fascinating television.
"American Tragedy" was the third episode of the fifteenth season, and the rest of the season kept on swinging, with tough episodes that captured and maintained the viewer's interest.
'Abomination'
This episode from 2003 marked a turning point for the show when Law & Order: SVU started actively using real-life issues from the news as the springboard for many of the episodes in a season.
"Abomination" was the eighth episode of the fifth season and centered around a gay man who had recently undergone conversion therapy at a church-sponsored camp. When he is found murdered, Benson and team are forced to narrow down a list of suspects, everyone from former boyfriends to anti-gay church members.
This episode has a lot of surprise twists and turns before ultimately ending with a show-stopping revelation that kept viewers talking for weeks when it originally aired.
'Manhattan Transfer'
Another episode with religious overtones, this one from season seventeen, "Manhattan Transfer" featured a number of real-life parallels.
The detectives are tasked with investigating a sex trafficking ring that is being operated out of Catholic girls high school. They discover that pinning down any of the suspects is much more difficult than they originally thought, as everyone from priests to judges ends up being involved in the crime.
As the 17th episode of the seventeenth season, "Manhattan Transfer" raised a lot of eyebrows, but earned particularly good reviews from both critics and fans – and remains one of the most exciting episodes of the series.
'Mask'
One of the more twisted episodes of Law & Order: SVU is "Mask," from season twelve.
The episode featured Detective Stabler going undercover and diving deep into the world of sex addiction as he tries to unravel the mystery of a young girl's attacker – whom she claims wears a terrifying mask.
Stabler's findings ultimately shake him to his core. From the creepy visuals to the edge-of-your-seat music, this episode is definitely a nail-biter until the very end.