'Law & Order: SVU': Ice-T Reveals A Surprising Fact About Mariska Hargitay on Set
Season 22 of Law & Order: SVU is about to premiere, which is truly an impressive feat. Mariska Hargitay has been around since the very beginning of season 1. Her co-star, Ice-T, who plays Sergeant Odafin "Fin" Tutuola, has been on the series with her since the beginning of season 2. It's safe to say they've spent a lot of time getting to know each other. In a joint interview, Ice-T once revealed a surprising fact about Hargitay that fans might find hard to believe at first.
Ice-T reveals a surprising fact about Mariska Hargitay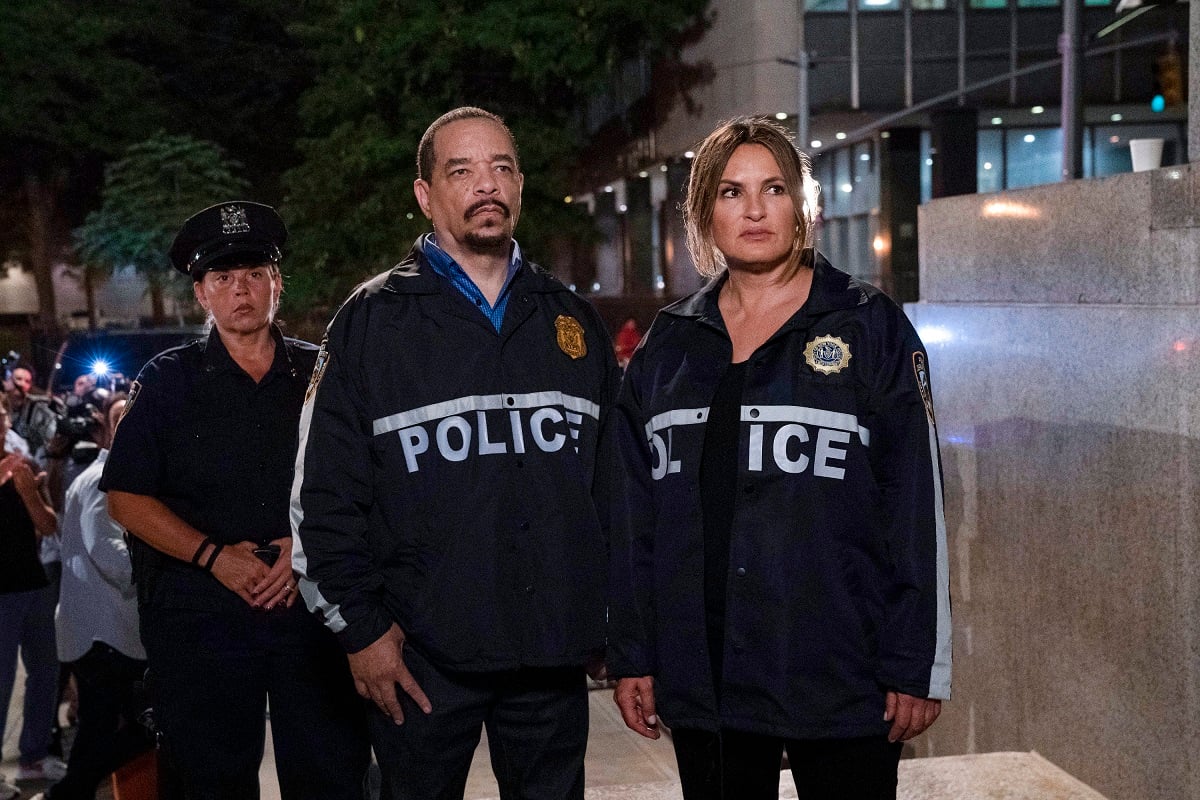 In 2018, Hargitay and Ice-T made an appearance on the show Late Night With Seth Meyers. During the interview, Ice-T spoke about a fact about Hargitay that is kind of surprising, considering how serious her on-screen counterpart is in Captain Olivia Benson. Ice-T is asked by the host if there was anything about Hargitay that was "surprising" to him.
"Well I think when people watch her on television, she very rarely does anything funny on our show," Ice-T says. The audience laughs. "Right?" he says.
"There's so much opportunity," Hargitay jokes.
"Yeah, I was going to say, 'You know that was a really funny episode of Special Victims Unit,'" Meyers says.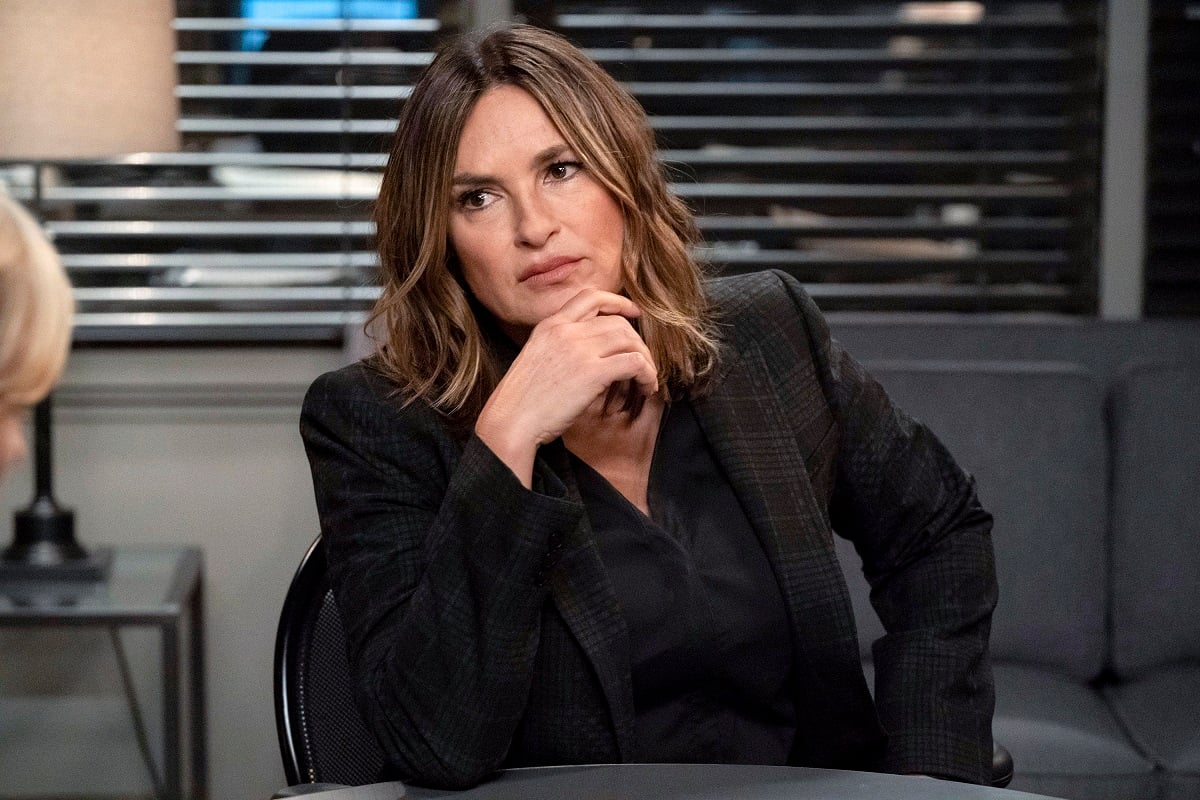 Ice-T goes on to reveal that Hargitay is "fun" to be around, and she jokes on set. "I'm just telling you. I watch her on television, and I'm like, 'Wow she's dead serious.' But behind-the-scenes she's crazy," Ice-T continues. "She's fun to be with. Nothing but jokes. I mean, not even jokes that we can tell on television."
It turns out that no matter how serious Hargitay is when playing Olivia Benson, she's still joking on set, which might be hard for some fans to believe.
Hargitay and other co-stars answer questions, including 'who is more likely to joke around with the crew'
RELATED: 'Law & Order: SVU': Mariska Hargitay Shares a Sweet Similarity With Olivia Benson That Involves Family
More recently, Hargitay took part in answering a couple of questions in a video by Wolf Entertainment that was shared on SVU's official social media channel on Twitter. In it, Hargitay is joined by Kelli Giddish, who plays Detective Amanda Rollins, and Peter Scanavino, who plays ADA Dominick "Sonny" Carisi. The questions are asked by someone behind the camera, and the actors must point to whoever the answer belongs to.
One of the questions asked is which one of them is "more likely to laugh during a scene," and they all point to Hargitay, and she seems to agree.
Another question asked is "who is more likely to joke around with the crew," and apparently the answer is Mariska Hargitay as well. They all point at her without hesitation, confirming what Ice-T said about her.
It might surprise some to learn that Mariska Hargitay likes to joke, but it's pretty obvious that's the case. Just because she plays a role with serious subject matter, doesn't mean she can't have fun on set. It just goes to show how much of an amazing actress she is on Law & Order: SVU.
Season 22 of SVU will premiere on Thursday, November 12 at 9 p.m. E.S.T.