'Law & Order: SVU': Mariska Hargitay Reveals What Ice-T 'Never' Does
It's hard to imagine Law & Order: SVU without Mariska Hargitay or her on-screen co-star, Ice-T. It turns out the two of them are more like family than just people who work together. Hargitay plays Captain Olivia Benson, and Ice-T plays Odafin "Fin" Tutuola, a Sergeant and pivotal member of the squad.
Hargitay has been on SVU since the beginning as Detective Elliot Stabler's (Christopher Meloni) partner. Ice-T came on in the first episode of season 2. Since then, the two actors have formed a friendship and a clear bond between them.
Mariska Hargitay and Ice-T talk about 20 years on 'Law & Order: SVU'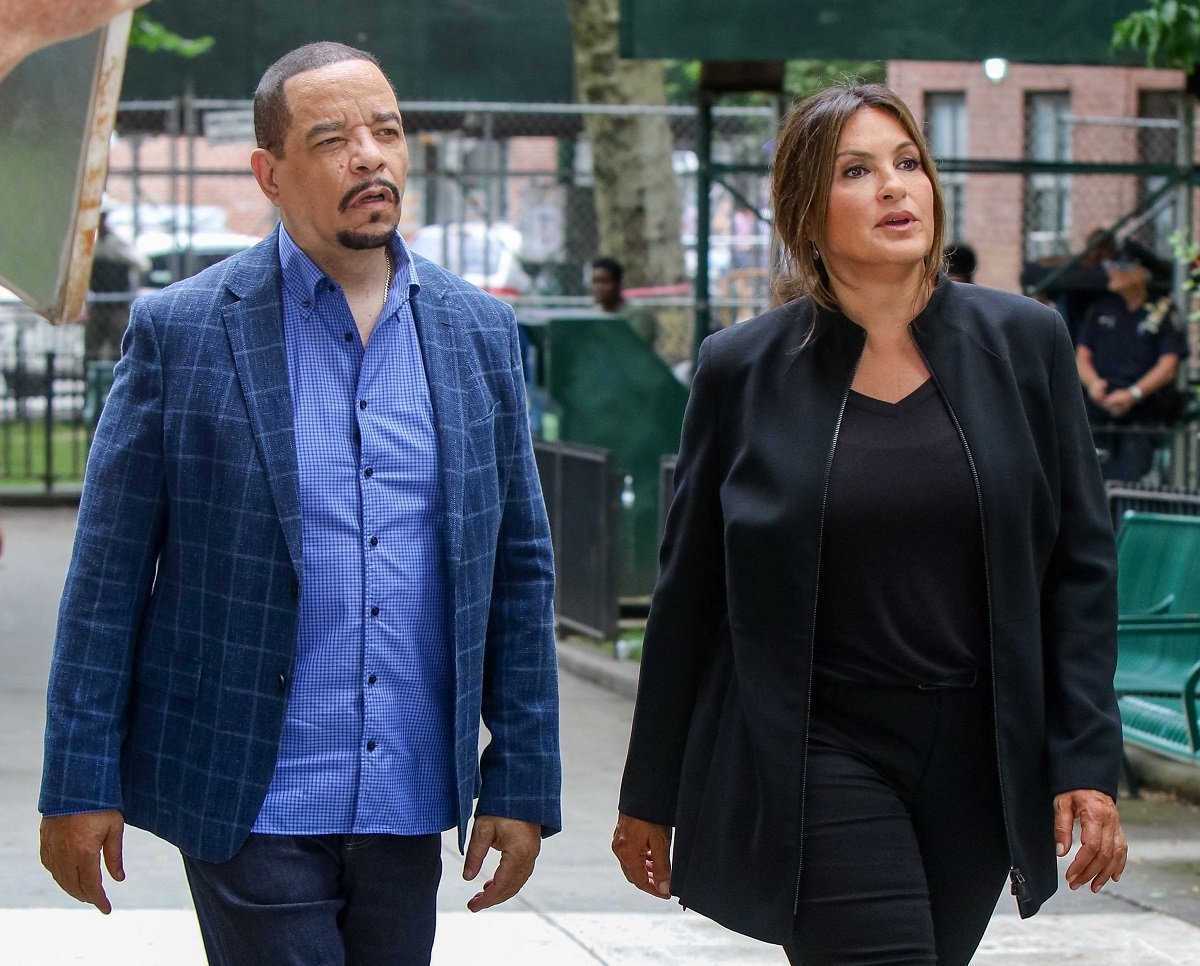 In 2018, Hargitay and Ice-T made their way to the show Late Night With Seth Meyers, where they discussed their friendship, and the fact that they used to live near each other in Los Angeles. So close in fact, that they could each see the other's house. But they didn't know each other until being a part of the series together.
They are asked if the show is still as "appealing" to do 20 years later, and Hargitay says it's just "getting better" for her. Ice-T goes on to say that is doesn't really feel like 20 years have passed.
"I think the best thing about our show is everybody on our show that we work with is so wonderful," Ice-T said. "It's easy. You know, I love Mariska, we get along. Just the work environment is so fun. So it doesn't seem like 20 years. It just seems like you know, you're going to work doing something you love to do."
After working together for 20 years, it's safe to say these two are family. "And people throw the word, you know, family around, but after 20 years…" Hargitay says as she playfully taps Ice-T's shoulder with her hand in a fist and laughs. "It's true, and it's the real deal."
Mariska Hargitay reveals what Ice-T 'never' does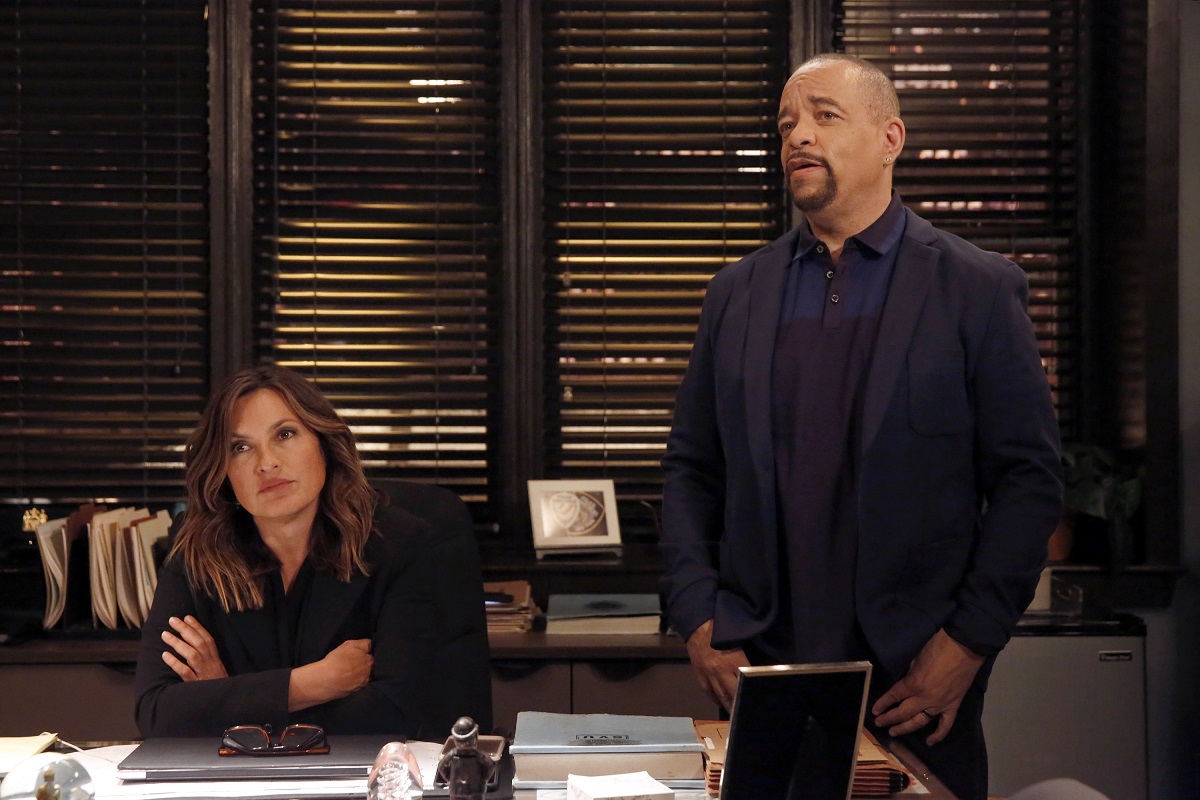 The host then mentions that he's heard Hargitay talk about Ice-T and the fact that she's called him a "Philosopher King" in previous interviews. She's asked if there is any "advice" he's given her, and she doesn't hold back in her response. She clearly values what her friend has to say, and how he is always in such a good mood at all times. She admits that she's never seen him complain at work, which is a positive trait to have.
"There's so much advice, but it's daily," Hargitay says. "And first of all, you know we all get in our… We're all in our little worlds that we live in. And I've never seen, in 20 years, this man come to work in a bad mood, not be grateful, always ready to work, always ready. He's never complained. I've never heard him complain. Everyone complains. Who doesn't complain? I complain. And he never complains, but also I think your gift is that he has the ability no matter what we're talking to, about, to distill it down to its purest essence."
Ice-T goes further with it, saying everyone needs a "reference point to f*** up." He explains it a little more, saying he reminds himself that he's "lucky" and "fortunate."
"When you're on a set, like we're on a set, we're making movies," Ice-T explained. "You can feel bad but I've been through some bad things, so I always use that as a reference point to be like, 'Shut up. Relax. You're lucky. You're fortunate.'"
He says he tries to "transfer" that energy to everyone that's on the set with him. It sounds like Ice-T brings the positive energy on set. That's always a good thing to have around you, and it sounds like Mariska Hargitay really appreciates that from her friend Ice-T.