'Law & Order: SVU': Peter Scanavino Played a Different Minor Role Before Det. Carisi
In the genre of television police procedural dramas, no show is more loved or more successful than Law & Order: SVU. The long-running drama is the crown jewel in Dick Wolf's Law & Order franchise and stars talented actors like Mariska Hargitay and Ice-T.
In addition to the lead performers, the show features a wide variety of supporting actors, including Peter Scanavino, who has had a prime role in the series for seven years. Hardcore Law & Order fans might remember, however, that sometime before snagging the role that he currently has, he appeared in a different, more low-profile capacity. 
What is 'Law & Order: SVU' about?
Law & Order: SVU debuted on television in 1999, the second series in the successful Law & Order franchise created by Dick Wolf. It stars Mariska Hargitay as Olivia Benson, the lead detective and later Captain of the Special Victims Unit in the New York City Police Department.
Benson and her associates focus primarily on crimes of a sexual nature — ones that involve rape, domestic abuse, and other forms of sexual violence. For years, Benson worked with her partner, Elliot Stabler, who was played by Christopher Meloni.
Eventually, Meloni left the series to work on other projects. Still, he has never been able to leave the character of Stabler behind and will soon be returning to the iconic character in a highly-anticipated spinoff. 
In short order, Law & Order: SVU became one of the most popular shows on television. Viewers gravitated to not only the characters, and the rich, complex way that they were written, but to the intense situations portrayed in the series. Critics have also praised Law & Order: SVU, and over the years, the show has received a staggering 91 award nominations.
Hargitay has taken top honors for her acting in the series, even scoring the Primetime Emmy Award for Outstanding Lead Actress in a Drama Series in 2006.
Who does Peter Scanavino play in 'Law & Order: SVU'?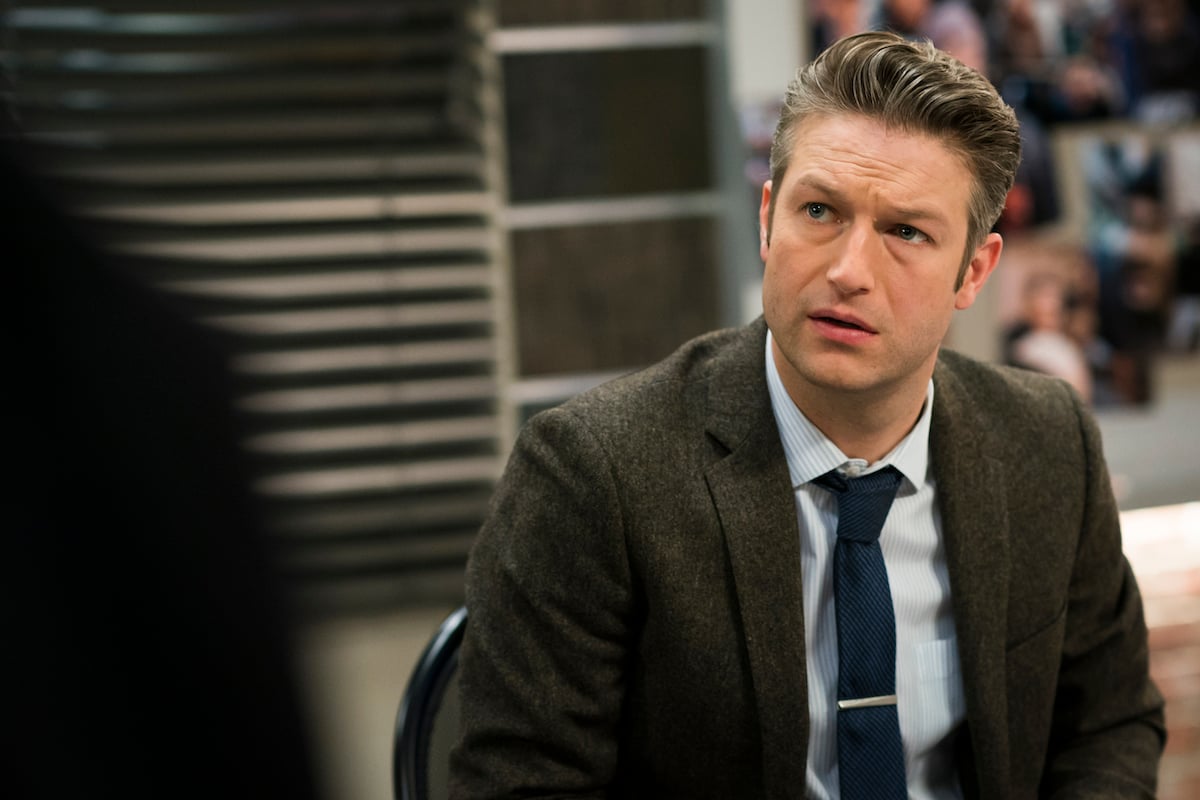 Out of all the talented supporting actors who have graced the screen in Law & Order: SVU over the years, Peter Scanavino is one particular favorite. The actor began appearing on television in the early 2000s, scoring roles in television shows like The Good Wife, The Blacklist, and Deception.
He earned a reputation for being a reliable character actor who was capable of portraying any character — no matter how complex. Scanavino started portraying Det./ADA Dominick Carisi Jr. in 2014 and has been a mainstay ever since.
Initially, Carisi was featured in a recurring capacity, but when viewers responded positively to the character, he was promoted to series regular. The character of Carisi isn't always the most sensitive member of the team, and has a tendency to be rather brusque, but underneath his tough exterior, he has a caring heart and is beloved by all those he works with. 
What cameo role did Peter Scanavino have before landing his lead role?
Although Scanavino joined the cast of Law & Order: SVU as Carisi in 2014, he had actually appeared on the series prior to that in a cameo role. According to a report by TheThings.com, Scanavino had a cameo role as a janitor in the 14th season of the hit show.
By season 16, he had been promoted to series regular. Ultimately, everything worked out, as Scanavino became one of the most reliable performers in the show, and is still making waves as Carisi to this day.