'Law & Order: SVU': Where to Watch Every Episode Online
'Law and Order: SVU' has achieved widespread acclaim due to the top-notch acting, gripping storylines, and strong characters. Find out how fans can watch the show online.
Arguably the most popular police drama of all time is Law & Order: SVU. Premiering in 1999, Law & Order: SVU focuses on a group of detectives in the New York City Police Department in charge of investigating sex abuse crimes.
The show has achieved widespread critical acclaim due to the top-notch acting, gripping storylines, and strong characters – and, of course, the iconic opening music has become familiar to generations of fans who have grown up on the show. 
Who are the stars of 'Law & Order: SVU'?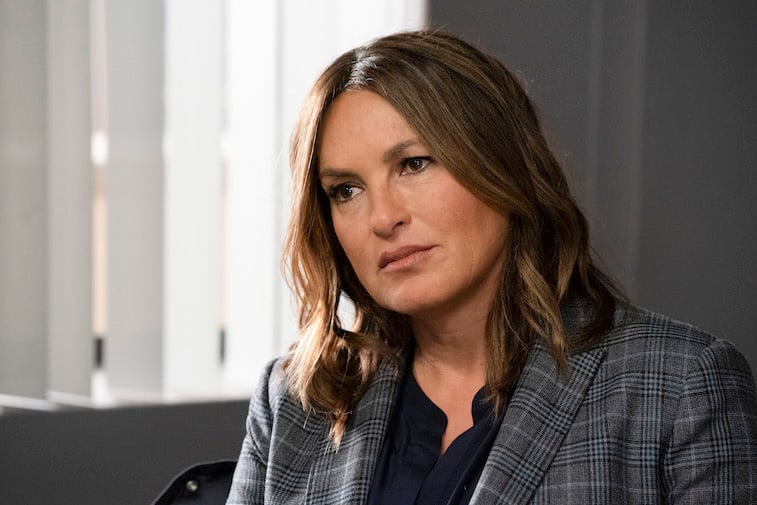 Law & Order: SVU has become well-known for the incredible cast that portrays the dedicated detectives. Leading the cast is Mariska Hargitay as Olivia Benson. She is an original star of the show, cast prior to the premiere in 1999. Her counterpart, Christopher Meloni, plays Elliot Stabler, Benson's partner.
Although Meloni left the show after the twelfth season, he is still mainly associated with the show and thousands of fans know him as Stabler. His chemistry with Mariska Hargitay (the two became fast friends in real life) is considered to be a big factor in the show's early success.
Of course, the supporting cast is also full of acclaimed actors, including Richard Belzer, Ice-T, BD Wong, and Michelle Hurd. It has become a rite of passage for many character actors in Hollywood to make a cameo or guest appearance on Law & Order: SVU and some of the famous faces that have appeared on the show over the years include Bradley Cooper, Brooke Shields, Robin Williams, John Stamos, Miranda Lambert, and many more. 
Why do fans love 'Law & Order: SVU'?
One of the big reasons for the success of Law & Order: SVU is certainly the characters themselves. Olivia Benson, as played by Mariska Hargitay, is caring and empathetic as well as tough, making her a fantastic role model for fans everywhere, men and women. 
While the show has, at times, been criticized for not being the most realistic procedural drama out there, each episode offers up a gripping story, with a lot of twists and turns, and usually a satisfying resolution.
Law & Order: SVU has also taken a number of dramatic risks, including basing many episodes on big moments in pop culture, like the O.J. Simpson trial and the Casey Anthony case. 
With the hit show set to return in September, fans have a few months to recap all of their favorite moments from Law & Order: SVU through the years and rediscover all the reasons why the show has become such an iconic cultural fixture.
Where to watch episodes of 'Law & Order: SVU'
In May 2018, Law & Order: SVU broke records and became one of the longest-running live action television shows in history. It was recently renewed for an incredible twenty-first season, which is set to premiere in September. In the meantime, fans are binge-watching it any way that they can, which includes reruns on NBC as well as streaming on NBC.com.
There are a few other places where fans can catch up with their favorite fictional detectives. Anyone with a Hulu subscription can stream any episode of Law & Order: SVU directly from the service.
If there is a particular episode or two that you are dying to watch, single episodes (as well as whole seasons) are available for purchase from Amazon.
One place where fans will not be able to watch the show anymore is Netflix – as part of a platform shakeup, Netflix pulled the show from its lineup in January 2019. While subscribers were upset about the series leaving, they are still able to rewatch all their favorite episodes in several other places.