Lea Michele Is Pregnant at the Same Time as Rachel Berry on 'Glee' and Fans Are Freaking Out
In this tough time, good news seems particularly joyful, and a pregnancy announcement falls on that spectrum. Well, actress Lea Michele is the most recent celebrity expecting a child and fans are happy for the Glee alum. However, what's even more interesting is that fans are pointing out Michele is pregnant at the same time as Rachel Berry is in the show, in the series finale.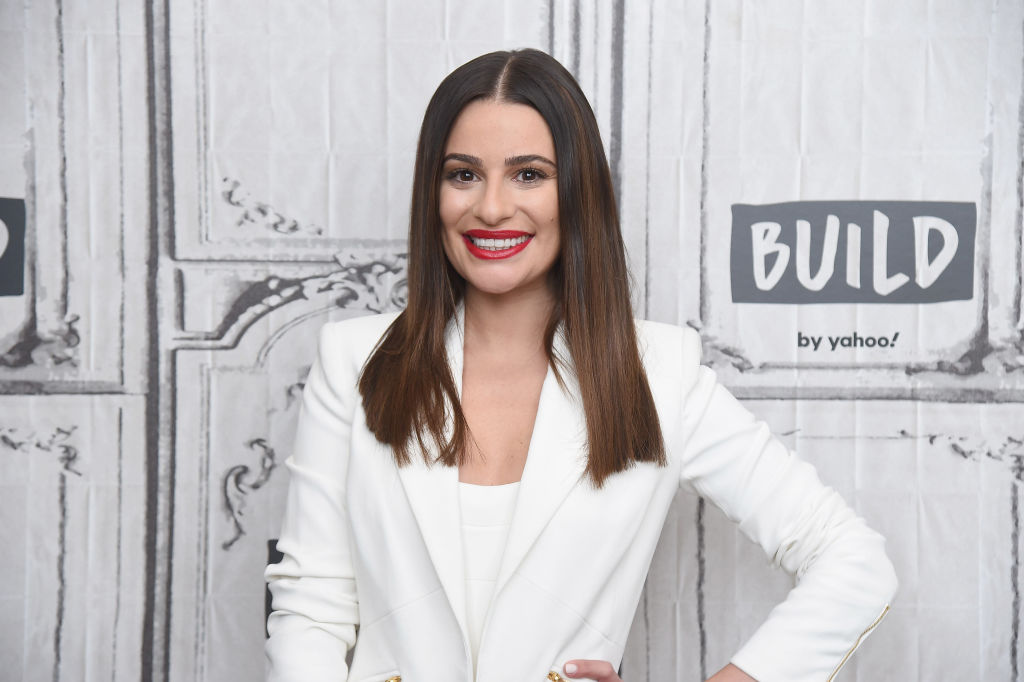 Lea Michele is expecting a child with husband Zandy Reich
On April 27, People announced an exclusive story; Lea Michele's pregnancy. According to People, a source close to the actress reported the pregnancy with Zandy Reich, who Michele married in March 2019 after two years of dating. 
"They've always wanted to be parents," the source told People, although Michele nor Reich have confirmed the news themselves. E! News also reported the story. 
Reich is an entrepreneur and he met Michele at a mutual friend's wedding, and then they started dating in 2017. As People reported, Michele said that the approval of her friends and family were important when it came to Reich, but that one special guy sealed the deal. 
"When my boyfriend got the seal of approval from Ryan Murphy, that was it," she said in 2017. Some of the guests at their wedding included Glee co-star Darren Criss and Becca Tobin, and Scream Queens co-star Emma Roberts, according to People. 
E! News reported that Michele spoke about her future children before, sharing what she'd dress them up as for Halloween. "Oh, then they're going to be like the cutest thing ever," Michele said on On-Air With Ryan Seacrest. "I feel like sushi is number one on the list—I want my kids to dress up like a lion or a taco—everything cute and adorable I want that for sure."
Fans can't help but point out that Rachel Berry is also pregnant in 2020 on 'Glee'
Fans' excitement about Michele's pregnancy was expected, but what wasn't were the Glee observations. How could fans bring up Rachel Berry comparisons when the show ended in 2015? Well, that's because in the series finale for the show, it fast-forwarded to the year 2020. Rachel Berry and Jesse St. James — played by Michele's real-life best friend and star Jonathan Groff — married and she was nominated for a Tony. She was also pregnant as the surrogate for Blaine (Criss) and Kurt (Chris Colfer).
One Twitter user simply wrote, "the fact that lea michele and rachel berry are both pregnant in 2020." Another wrote, "lea michele being pregnant at the same time as rachel berry… and i thought she couldn't be more of a gleek than she already was."
While it's most likely the last thing Michele even thought of when she learned she was pregnant, it is a pretty funny coincidence. 
What has Lea Michele been up to?
Since Glee ended in 2015, Michele has dabbled in several different venues of entertainment. She starred in Murphy's satirical slasher series Scream Queens in its first season as Hester Ulrich. She also went on to play Valentina in the short-lived show, The Mayor. She was Princess Ariel in The Hollywood Bowl's production of The Little Mermaid in 2019.
Michele also released two albums, Louder in 2014 and then Places in 2017. Michele is a New York Times bestselling author for her work on Brunette Ambition. She also went on tour with Criss during the LM/DC Tour in 2018. Michele also just starred in the TV film, Same Time, Next Christmas.
It's unclear how far along Michele is, but maybe once she confirms the pregnancy on social media, she'll also touch on the Glee comparisons. Or maybe not. Either way, "Don't Stop Believing," Gleeks.