Who Is the Leader of Tomorrow X Together?
There are five members in this boy band. However, Tomorrow X Together only has one leader, who sometimes answers questions during interviews. Here's what we know about the leader of the K-pop group, TXT.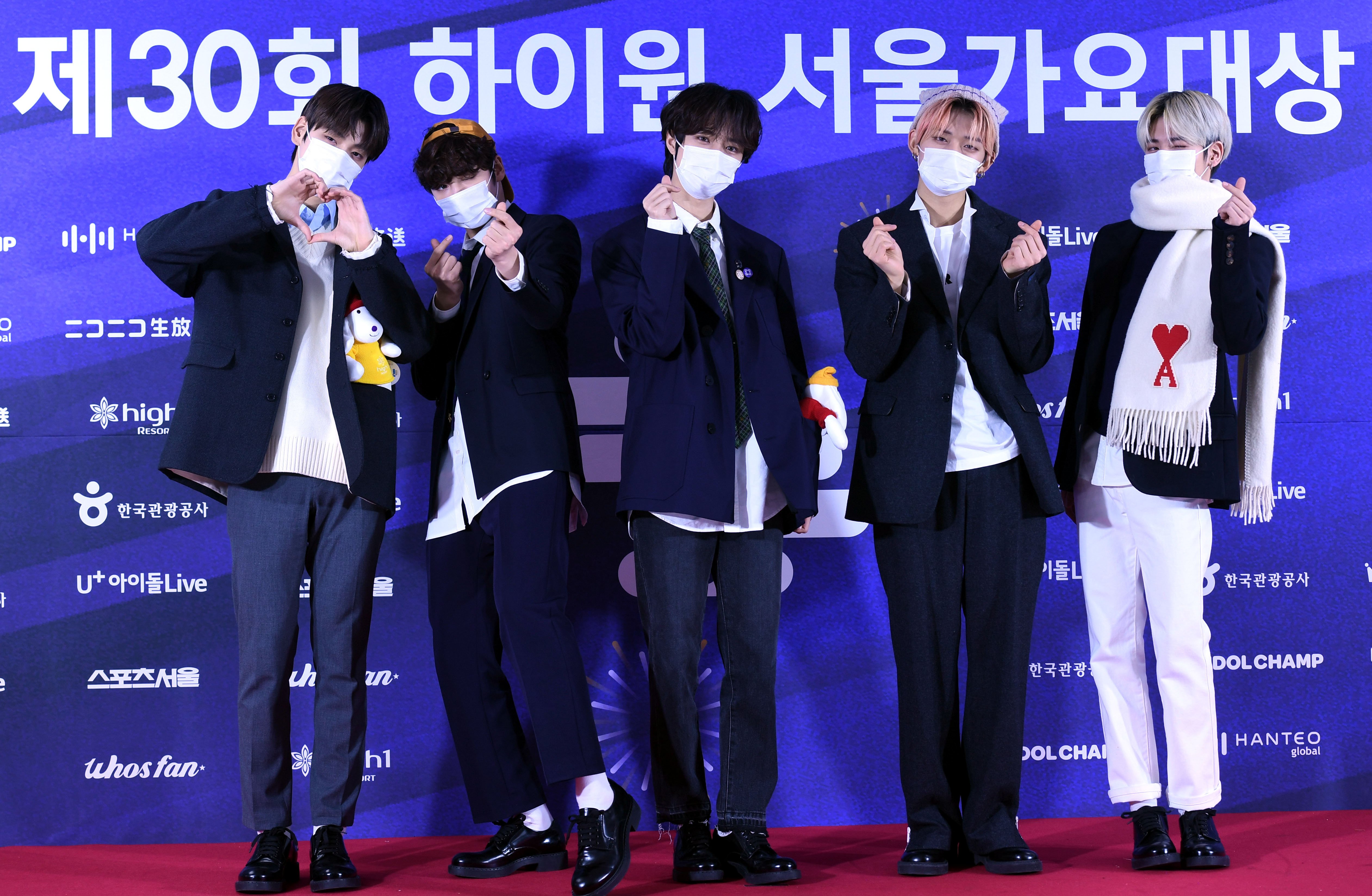 Tomorrow X Together is one of K-pop's 'up and coming' groups
This boy band is one of the rising stars of K-pop. Tomorrow X Together, also known as TXT, debuted on March 4, 2019, with the EP titled The Dream Chapter: Star. Since then, they've released covers and ranked in millions of plays on YouTube music videos. 
The TXT members are also close friends with the award-winning K-pop group BTS. Both are under the same label, Hybe Corporation (formerly Bighit Entertainment), and often share support for the others' endeavors.
TXT also released a cover of Ariana Grande's song "Thank U, Next." They appeared on talk shows like Good Morning America and continue to earn millions of plays on music platforms like Spotify and Apple Music.
Who is the leader of Tomorrow X Together?
There are five members in this boy band — Yeonjun, Soobin, Beomgyu, Taehyun and Huening Kai. As a singer, dancer, and "sub-rapper" for this group, Soobin is the leader of Tomorrow X Together.
However, this artist, nicknamed "cucumber" because of his height, is only the second oldest member of the boy band — Yeonjun is the oldest. As the leader of TXT, though, Soobin answers most questions in interviews, in addition to his role performing live with this K-pop group. Soobin also understands English well, as do other members.
Although it's customary for some K-pop groups to have a spokesperson, not every band has a leader. After training together for several years, BLACKPINK decided against having one leader, citing their close friendship as the reasoning behind the decision.
Soobin commented on his relationship with other Tomorrow X Together members, including Hueingkai
During a 2020 interview with Weverse Magazine, Soobin commented on views on the other members. Particularly, that included a shoutout to the singer and dancer of the group named Hueningkai.
"HUENINGKAI is like my safe haven," Soobin said. "When I was a trainee, I had difficulties adapting to what was, to me, a foreign atmosphere, but after four or five months, HUENINGKAI came, and we were the first to become friends."
"We overlap a lot in personality and taste, which immediately brought us closer together," he continued. "Once I met HUENINGKAI, I found a lot of comfort in my life as a trainee… When we were trainees, BEOMGYU was really hyper about becoming friends with all of us. Kind of the cool social butterfly."
Fans can catch up with Soobin and other Tomorrow X Together members on platforms like Weverse and V Live. Music by TXT is available for streaming on platforms like Spotify and Apple Music, while their music videos are available on YouTube.
RELATED: What Are the Ages and Zodiac Signs of the Tomorrow X Together Members?