'Leave (Get Out)' Singer JoJo Reveals the Dangerous Diet that Led to Substance Issues
Anyone who turned on the radio in the 2000s has probably heard of JoJo. She was a young singer who became popular with hit songs like "Leave (Get Out)" and "Too Little Too Late." However, after a few years of immense fame, JoJo seemingly disappeared from the limelight. She recently made a triumphant return to …
Anyone who turned on the radio in the 2000s has probably heard of JoJo. She was a young singer who became popular with hit songs like "Leave (Get Out)" and "Too Little Too Late."
However, after a few years of immense fame, JoJo seemingly disappeared from the limelight. She recently made a triumphant return to the music industry. The singer also opened up about what happened during those years when fans did not hear much from her, which included a dangerous diet and some substance abuse.
Rising to fame as a young star in the early 2000s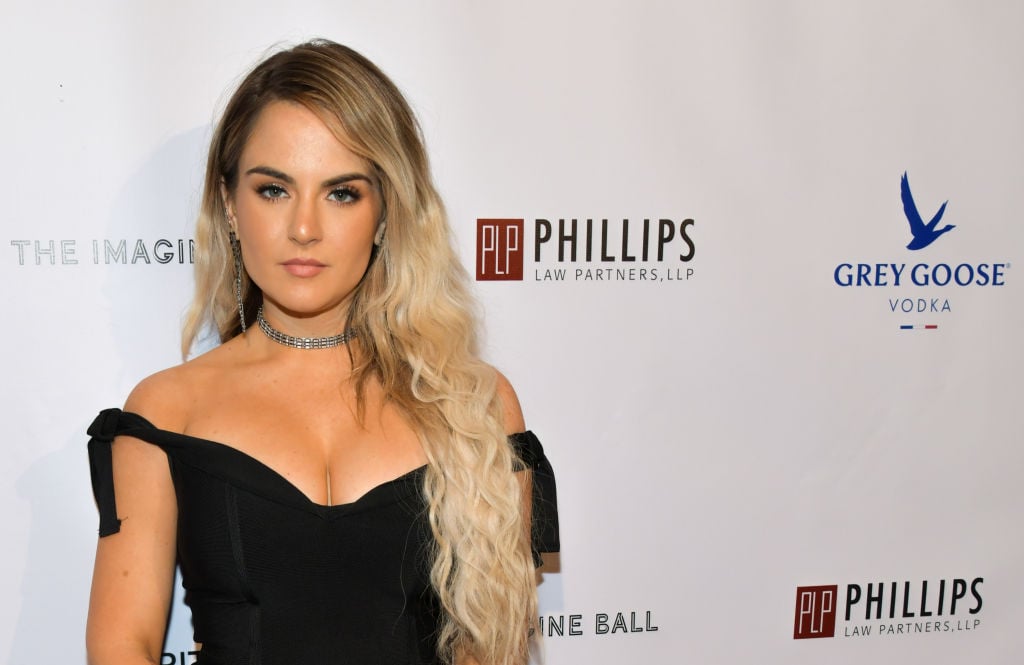 JoJo was recognized for her musical talent in the late 1990s when she was just a kid. She competed on America's Got Talent Kids and attracted the attention of executives at Blackground Records. After she auditioned for them, she was signed to the company and started recording music professionally.
In 2004, JoJo released her first single, "Leave (Get Out)," which quickly became an international success. The song peaked at number 12 on the Billboard Hot 100 but landed in the top five in several countries.
Two years later, JoJo returned with her second album, The High Road. It included the song "Too Little Too Late," which became her next hit single. The track charted at number 3 on the Billboard Hot 100 and became JoJo's most successful song to date.
JoJo seemed like she was heading for superstardom in the late 2000s. She was also making herself known as an actress in movies like Aquamarine (2006) and RV (2006). However, after a while, JoJo's name practically disappeared off of the radio.
JoJo's struggle with body image issues led her to a dangerous diet
JoJo was recording a lot of songs after her second album, but her record label was keeping them from being released. At the time, JoJo did not understand why and she attributed the reason to her body.
She shared in a recent interview with Uproxx: "I thought that maybe it was the way that I looked because when I was 18, I remember being sat down in the (now defunct Blackground Records) office and the president of the label being like, 'We just want you to look as healthy as possible.'"
JoJo did not understand it because she believed that she looked like a "healthy girl who eats and is active." However, JoJo also knew that in showbiz, being healthy was not the only thing that mattered. Thus, she agreed to be put on a diet of just 500 calories a day.
"I was on these injections that make you have no appetite," JoJo revealed. "I was like, 'Let me see how skinny I can get, because maybe then they'll put out an album. Maybe I'm just so disgusting that no one wants to see me in a video and that they can't even look at me.' That's really what I thought."
JoJo later struggled with substance abuse
It was later revealed that Blackground Records was going through difficult times as it was losing important distribution rights. JoJo's career was being severely affected, and this had a lot of negative impacts on her self-esteem.
She shared with Uproxx that she turned to other places for affirmation. The star said: "I started getting really (expletive) up, drinking, making out with strangers, looking for validation and attention and looking to feel pretty, looking to feel good, looking to feel worthy. I mean, there were definitely nights that I stumbled out of clubs and that I blacked out and was just completely reckless, did not care… I need to be buzzed to feel OK."
How she managed to turn her life around
JoJo decided to change when she realized that she did not want to end up like her father, who died from substance abuse in 2015.
Since JoJo admitted that she was not in a "cushy situation" with a home that she could return to, she decided to strengthen herself and learn how to work out problems on her own.
In February 2019, JoJo released the song "Say So" with singer PJ Morton. It put JoJo's name back on the map as the pair won a Grammy Award for "Best R&B Song."
JoJo has plans to release her album, Good to Know, in May of this year. She will also embark on a tour in April.