'Leave It to Beaver' – Who Has a Higher Net Worth: Beaver Cleaver Actor Jerry Mathers or Wally Cleaver Actor Tony Dow?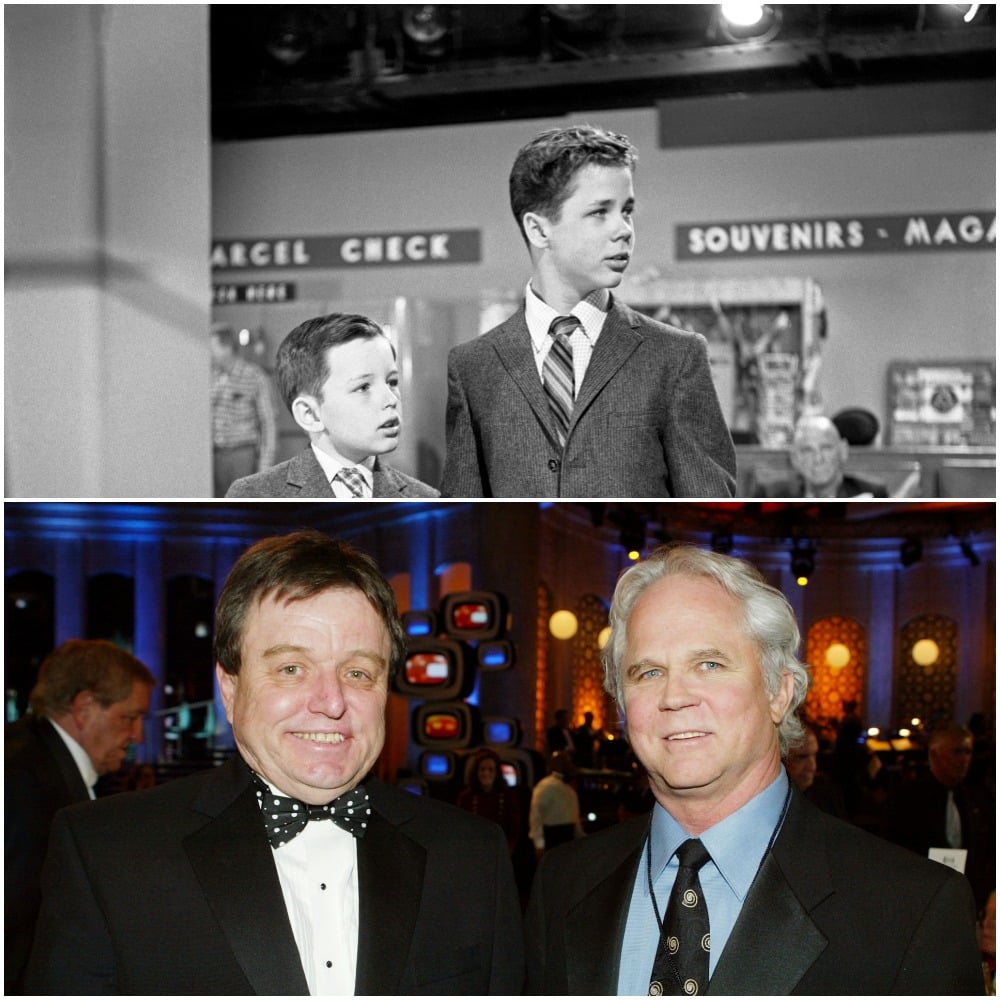 Jerry Mathers and Tony Dow were child actors in the 1950s on one of television's pioneering comedies, Leave It to Beaver. The two to this day are known more for their respective roles as Theodore "Beaver" Cleaver and his older brother Wally Cleaver than any other parts or achievements.
It's been nearly 60 years since the show about family, friends, and life in general from a kid's perspective went off the air. Read on to find out which Cleaver kid ended up with a higher net worth.
'Leave It to Beaver' was a positive experience for Dow
Dow in 2019 recalled in a conversation with Fox News that showing up to the Leave It to Beaver set became second nature to the actor, who was cast as Wally Cleaver at age 12.
"I don't have any other recollections of doing anything else," the performer born in 1945 said. "It was my life, you know? I got up in the morning, had breakfast and went to work. My mom would drive me to work.
"I would study my lines while on the way and I had three hours of a school a day," he continued. "The rest of the time we were shooting or rehearsing. Back then, it took two days of rehearsal and then three actual shooting days."
Mathers on what he's most proud of
RELATED: 'Leave It to Beaver': The 1 Country That Surprisingly Refused to Air the Show
As for Mathers who was born in 1948, portraying Beaver Cleaver from the age of 9 was an experience that he still cherishes. While many actors might resist or resent being associated with a character they've played, Mathers still expresses gratitude for the role and for the opportunities it opened up for him, as he told the Television Academy Foundation in 2006.
Asked what he considered his proudest achievement, Mathers said, "You know what? That's not even a hard question. Obviously, it's Leave It to Beaver. It's the pinnacle of my career. How many people can hit the pinnacle of their career by the time they're 13?
"Leave It to Beaver made me world famous, basically monetarily set me up for life," he added. "It made me a well-known personality my whole life. There's no way I could ever achieve that again. It's something I'm very proud of. I cannot walk out onto the street without people coming up to me. Anyplace I go, not only in this country but anyplace in the world, I have friends."
Who has the higher net worth?
Mathers has made appearances on television programs after the Beaver series wrapped up. From Batman in 1968 to The Hitchhiker in 2014, he's kept busy. In 2007, the actor debuted on Broadway in the musical Hairspray as Wilbur Turnblad. He regularly meets fans at trade shows, health conferences, and on cruises. Mathers has been married to television producer Teresa Modnick since 2011. His net worth is valued at $3 million, according to Celebrity Net Worth.
As for Dow, the actor worked throughout the years following Leave It to Beaver in various television series and movies. He began work behind the camera in the 1980s and '90s as director on programs including Harry and the Hendersons, Swamp Thing, Coach, and Babylon 5. He has been married to Lauren Shulkind since 1980.
The Wally Cleaver actor told AZCentral in 2019 of the frustration in being typecast, saying it "bothered me quite a bit because I was trying to be serious as an actor, and I was continually getting these apple-pie roles."
Dow discovered he possesses an innate talent for sculpting. Over the years, he's created award-winning pieces and sold his works as well.
Celebrity Net Worth reports that Dow's net worth, at $4 million, exceeds Mathers'.