Why 'Led Zeppelin IV' Affected Heart's Ann Wilson as No Beatles or Stones Record Had
When the surviving members of Led Zeppelin received the Kennedy Center Honors in 2012, they got a surprise. The event's organizers brought in Ann Wilson and Nancy Wilson — high priestesses of Seattle rock and the driving force behind Heart — to cover "Stairway to Heaven" with Jason Bonham and a massive choir behind them. And the band crushed it.
Nearly a decade later, that performance remains as powerful as it was in '12. And, yes, you might call it the greatest Zeppelin cover of all time. After all, it brought tears to the eyes of Robert Plant, whose relationship to "Stairway" is complicated. It also brought Jimmy Page and John Paul Jones to their feet. Ann Wilson's powerhouse vocal had a lot to do with that.
Wilson knew what a heavy assignment her band had that night. "That song is almost holy," she told Vulture in '20. For Wilson, it was more than performing rock's greatest anthem in front of Zep's surviving members. She's spoken of Led Zeppelin IV as the album that had the biggest impact on her — more so than records by The Beatles or Rolling Stones.
Ann Wilson said 'Led Zeppelin IV' was 'a teaching album' for her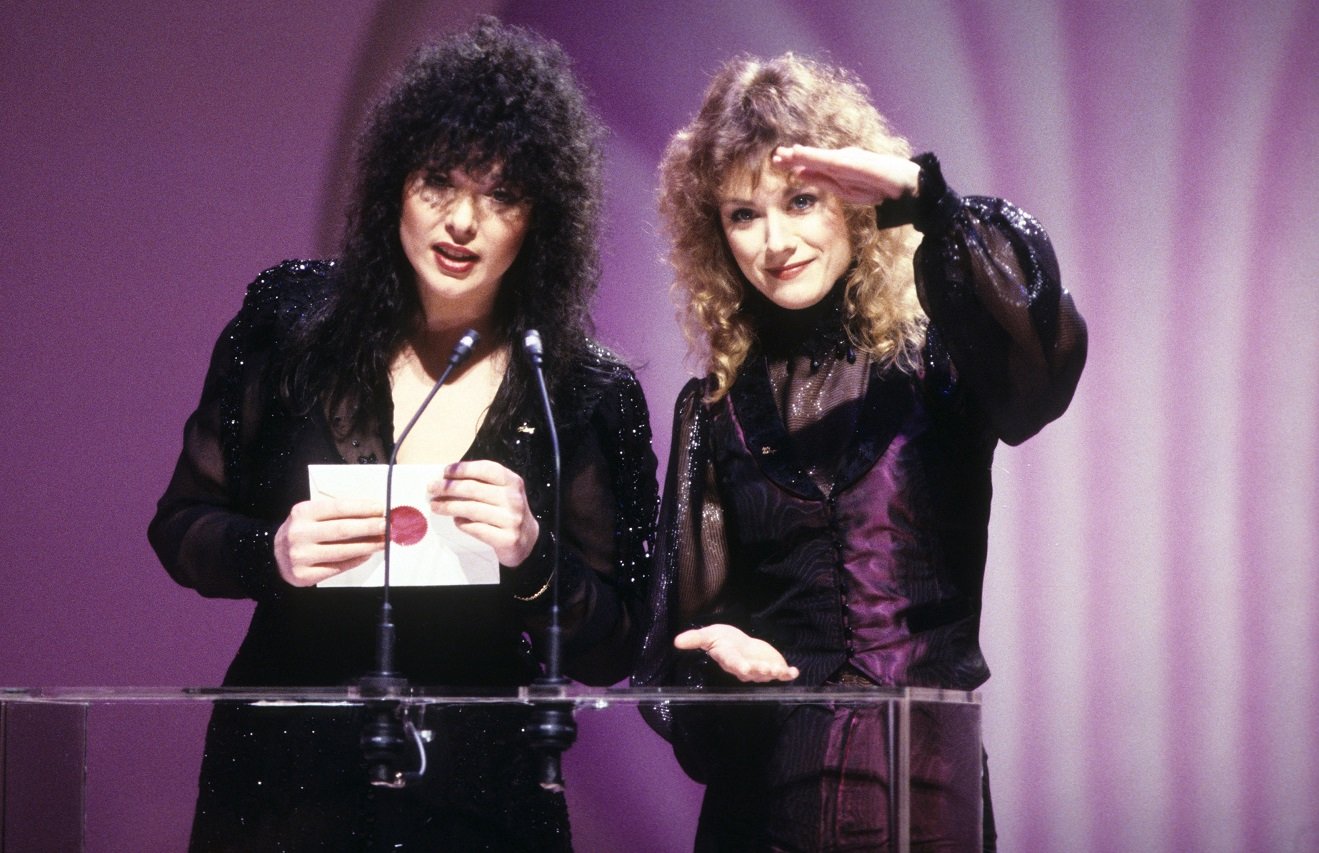 RELATED: Led Zeppelin's Robert Plant Once Donated to a Radio Station Promising to Never Play 'Stairway to Heaven'
When Kennedy Center organizers contacted the Wilsons about performing, they didn't say right away they'd be performing "Stairway." "We were thrilled to hear from them," Ann Wilson told Vulture. "But we figured they would ask for something more typical, like a 'Rock and Roll,' which is kind of like 'Johnny B. Goode' on steroids."
Since "Stairway" is the Zeppelin anthem (at least according to rock fans), Wilson knew she and her band were out to slay a dragon that night. And slay it they did, with Wilson inhabiting the vocal in a way Plant probably hadn't since the mid-'70s. Even when the choir soared to massive heights, Wilson was always going one step bigger.
Clearly, she knew her Zeppelin by heart. Speaking with Classic Rock in 2019, the Heart singer-songwriter said Led Zeppelin IV was the game-changing album for her. "I knew from the first time I heard it that I had to reproduce that," Wilson recalled. "'This is a teaching album,' I said to myself."
"I would listen to The Beatles and listen to the Stones and Elton John and the other groups that I was listening to in my teens," she added. "But [IV] really hit me where I lived."
Wilson holds Robert Plant's lyrics in high esteem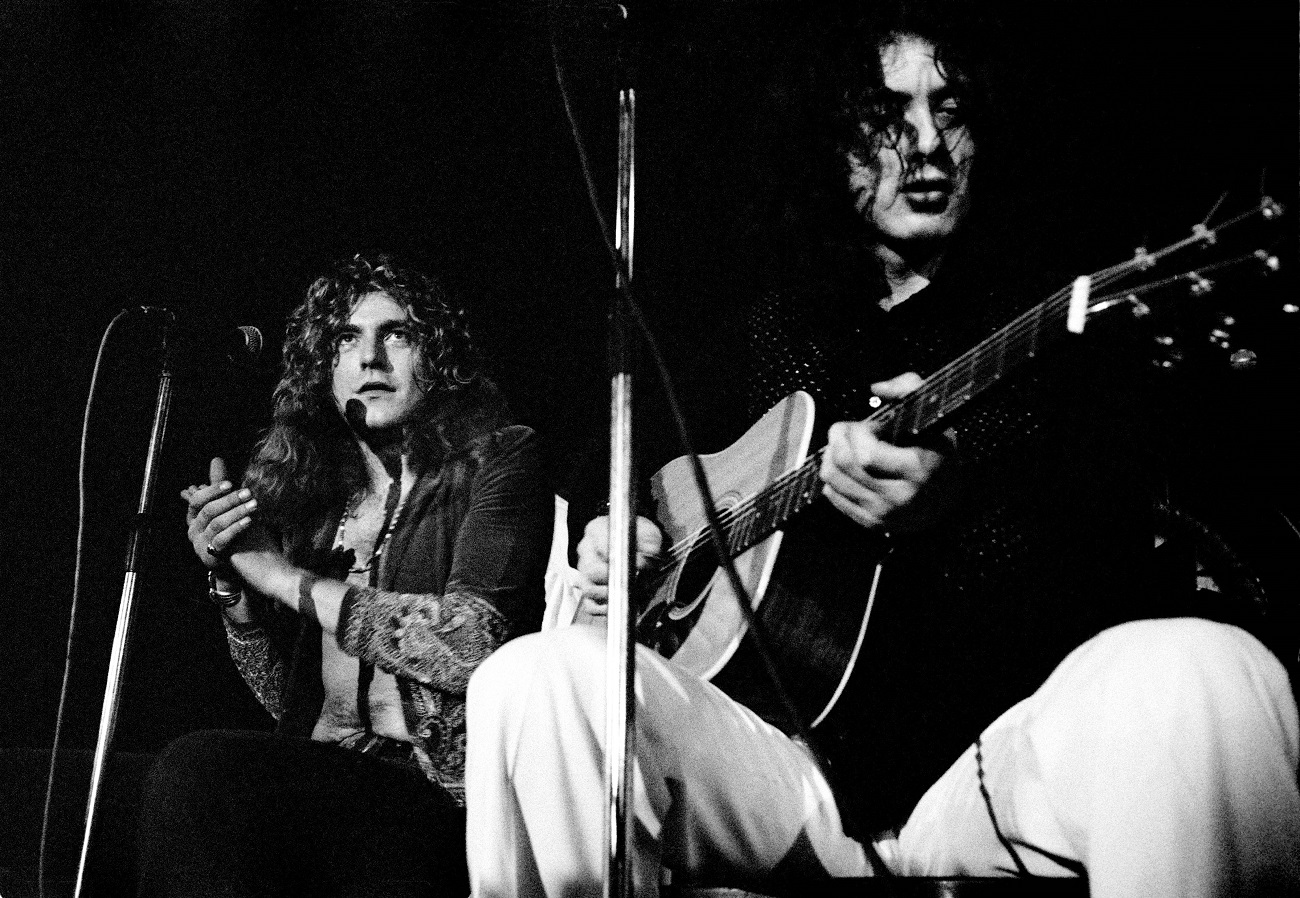 Though Plant has distanced himself from the "Stairway to Heaven" lyrics since the mid-'70s, Wilson rates them — along with the rest of Plant's work on IV — very highly. "It had a lot to do with Robert Plant's lyrics," she told Classic Rock in '19. "That's the album when he really started to write in a more masterly way."
Plant showcased his growing songwriting skills in the lyrics to IV ballads "Going to California" and "The Battle of Evermore," both of which Heart has covered over the years. But Wilson said Plant's influence on her looms larger than that.
"I credit Robert Plant for demonstrating to me that you could step outside the cultural norms of what a chick can sing and what a dude can sing," she told Vulture in '20. "He never paid attention to that."
Plant's extraordinary power and range also had practical implications for Wilson. She said that when she started in bands, none of the male singers could handle Plant's vocals parts on the Zeppelin covers — they were just too high. Wilson gladly took them on, all those years ago.