Led Zeppelin: Who Jimmy Page Quoted in the Intro to 'Since I've Been Loving You'
After including covers of blues classics on their first two albums, Led Zeppelin made the effort to stretch out and deliver more original material on Led Zeppelin III (1970). To Robert Plant, that third LP was the first to consist entirely of tracks written by the band.
Yet you could still spot Zep's influences on III. On closing track "Hats Off to (Roy) Harper," Plant's opening lines quote almost verbatim from Bukka White's "Shake 'Em on Down." And he approached the first lines to "Since I've Been Loving You" in similar fashion.
On that track, Plant's point of reference (Moby Grape's "Never") was far more recent. And while "Since I've Been Loving You" became one of Zeppelin's signature blues recordings, the quotes didn't end there. Jimmy Page included a salute to an old pal (and Yardbirds bandmate) in his guitar intro.
Jimmy Page quoted Jeff Beck in Led Zeppelin's 'Since I've Been Loving You'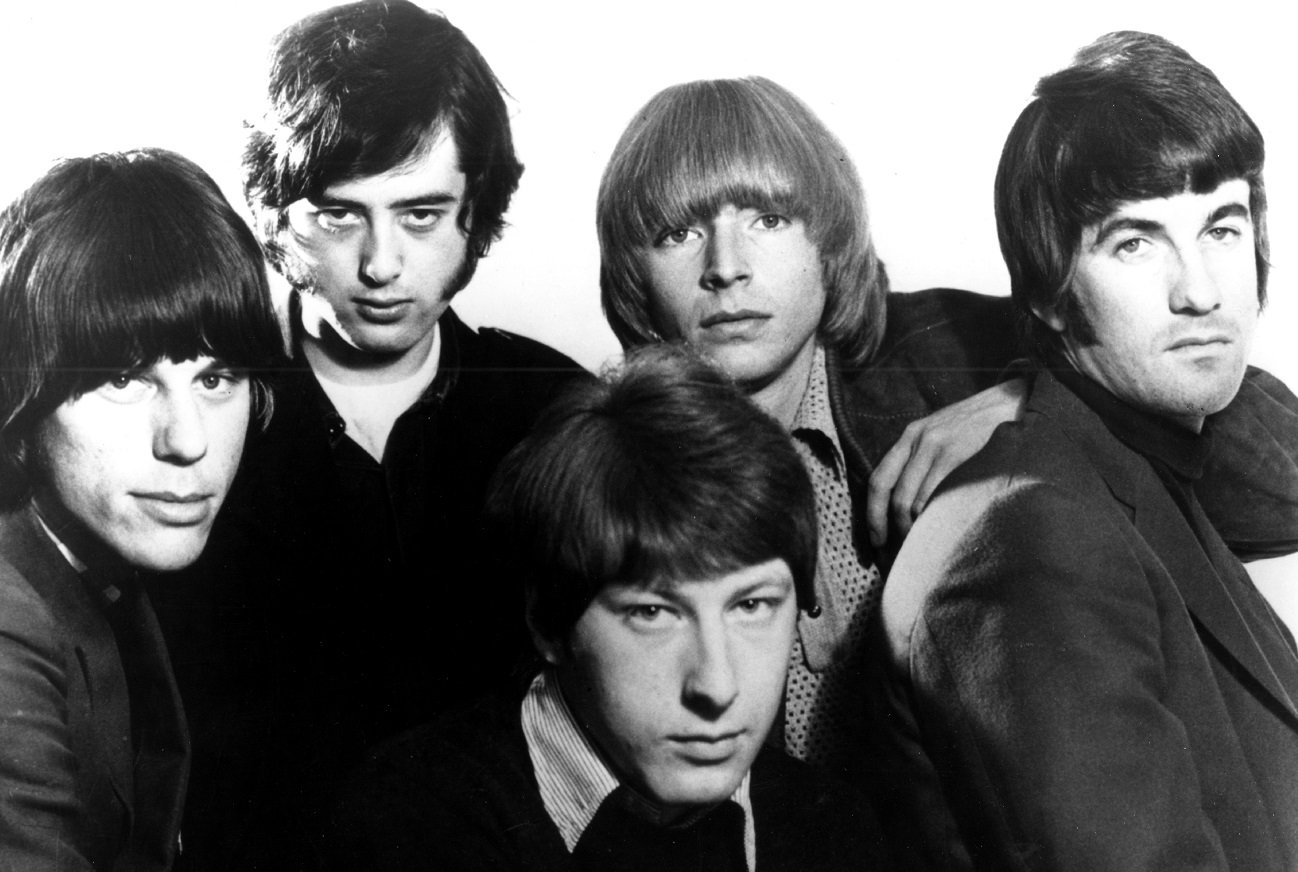 RELATED: When Jimi Hendrix Offered Led Zeppelin's John Bonham Feedback on His Drumming
After years as a top session guitarist, Page broke through on London's rock scene with The Yardbirds. At the time, Jeff Beck was playing lead guitar, and he'd gotten his Yardbirds spot on the recommendation of Page, a teenage friend. The two were thick as thieves ("arch-buddies" was Page's term) in those days.
Beck eventually tired of the group and departed, leaving open the lead guitar spot for Page. But for a stretch there Beck and Page shared guitar duties in The Yardbirds. And Page was familiar with all of Beck's recordings with the band.
With that in mind, there's no way to look at Page's intro to "Since I've Been Loving You" as anything but a tip of the hat to Beck, who'd opened The Yardbirds' "New York City Blues" with the same five-note riff. Beck may have used lots of distortion, but it's identical.
From that point on, "Since I've Been Loving You" and "New York City Blues" share almost nothing in common. In Light and Shade: Conversations with Jimmy Page, Zep's guitarist had fun with the connection. "That's quite a traditional way to open up a blues, on those first few notes, isn't it?" Page quipped.
Page called it Zep's most 'unusual' and 'sophisticated' blues to that point
After dispensing with the intro, Page goes to work on his Gibson Les Paul guitar. By track's end, he's delivered some of the finest work of his career. That goes beyond the solo, which engineer Terry Manning considered the greatest in rock history.
In Light and Shade, Page described it as example of the magic of Led Zeppelin. "There was a lot of blues on the first album, but we would have never ventured to play something as unusual or sophisticated as 'Since I've Been Loving You,'" he said.
Part of the song's effectiveness came from the departure from the blues formula. "It was meant to push the envelope," Page said in Light and Shade. "We were playing in the spirit of the blues, but trying to take it into new dimensions dictated by the mass consciousness of the four players involved." Obviously, that didn't come from Moby Grape or The Yardbirds.