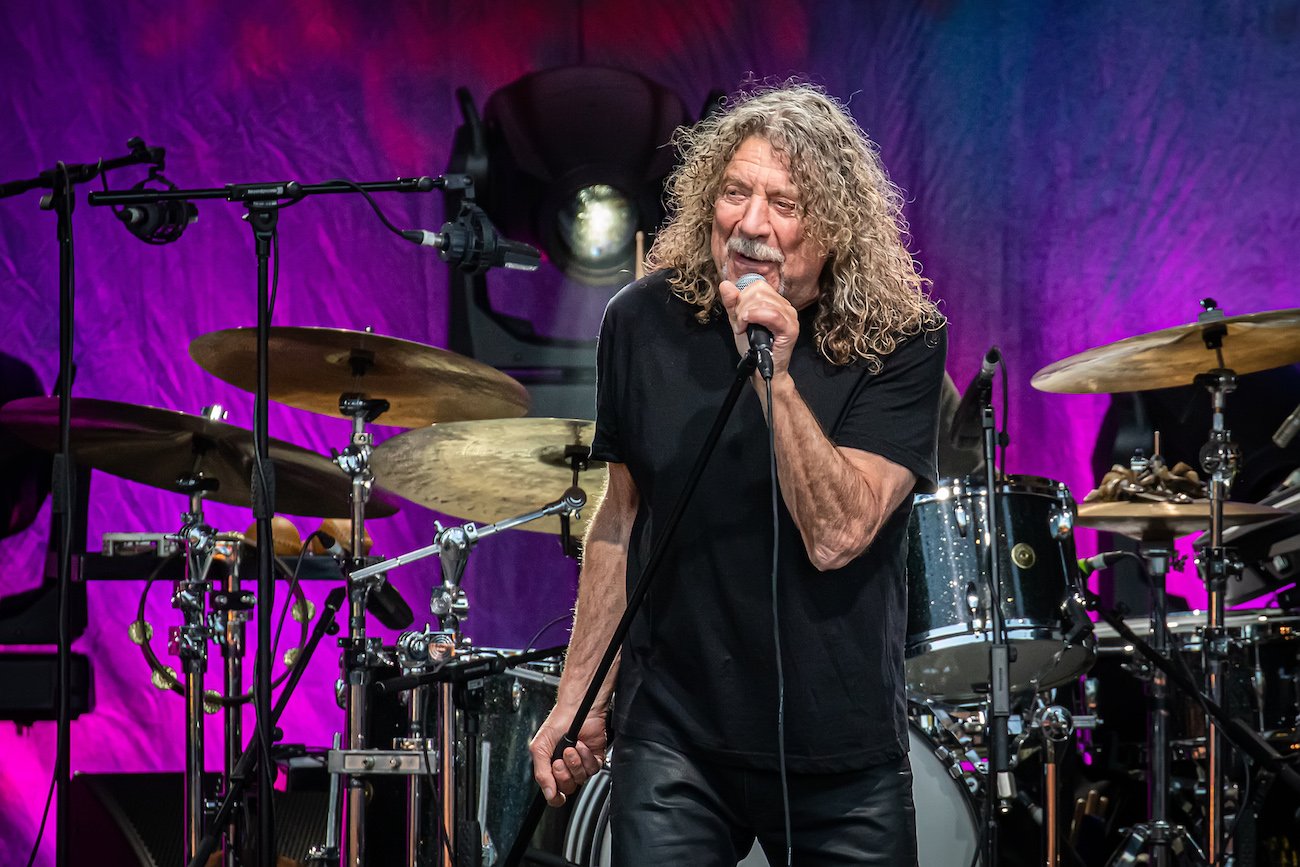 Led Zeppelin: Robert Plant Says Old Rock Bands Look 'Decrepit'
Robert Plant, frontman of Led Zeppelin, recently threw shade at old rock band's who are still performing. He says they look decrepit, although he himself is an old rock star still performing.
Led Zeppelin will always be one of the greatest rock 'n' roll groups in the history of music, even if its own Robert Plant could care less sometimes. Plant has always been critical of Zeppelin. There are songs he really loves, like "Kashmir." But there are also songs he absolutely despises, including one of Zeppelin's biggest hits, "Stairway to Heaven." He once donated to a radio station that was promising never to play the song again.
However, while Plant has clearly struggled with his own legacy and the legacy of his famous rock band, he's never stopped performing certain Zeppelin songs. Which is ironic considering Plant just threw shade at old rock bands who are still performing their old hits.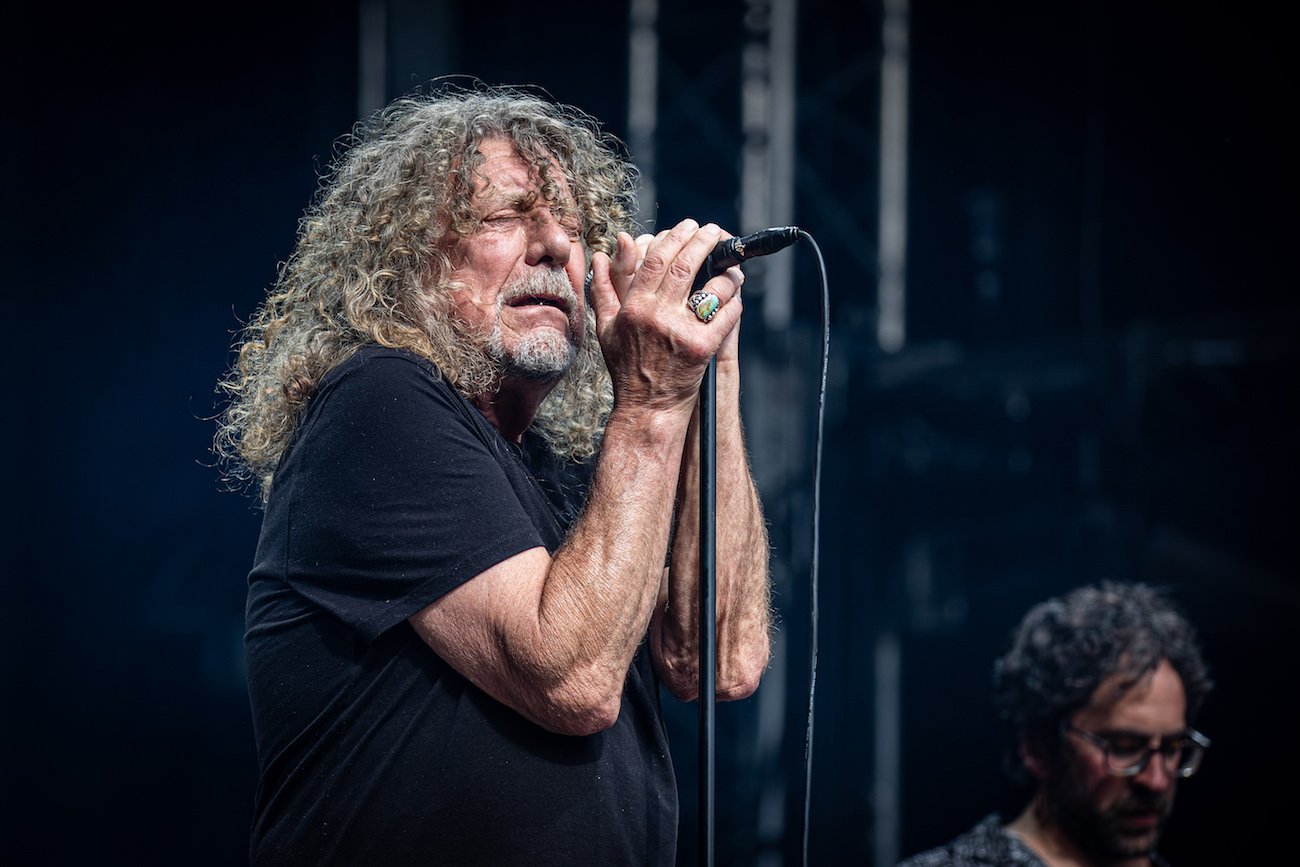 How did Led Zeppelin break up?
Led Zeppelin was together for 12 years. They recorded 8 studio albums, 4 live albums, 9 compilation albums, and 16 singles during their time together. They toured worldwide and released a popular live concert film called The Song Remains the Same in 1976. Unfortunately, the band did not survive past 1980.
The biggest catalyst for the band's demise was their drummer, John Bonham's death that year. He died accidentally on September 25, 1980, from pulmonary asphyxiation. Bonham was a heavy drinker. He drank 40 shots of 40% ABV vodka the night he died, which Express writes "equals almost one and a half liters of the drink."
Instead of replacing Bonham, Led Zeppelin chose not to continue without him and therefore disbanded. They released the following statement, announcing their end: "We wish it to be known that the loss of our dear friend and the deep respect we have for his family, together with the sense of undivided harmony felt by ourselves and our manager, have led us to decide that we could not continue as we were."
Following their decision, the remaining band members embarked on their solo careers, which was initially difficult for Plant. In 1988, Bonham's son Jason started playing with the remaining Zeppelin members at various performances. In 2007, Jason joined the band again during their reunion concert in London. But when he approached Plant about getting the band back together, Plant said he loved Bonham too much to do that. "I can't go out there and fake it. I can't be a jukebox," he said.
Robert Plant has found success with Alison Krauss
Plant started recording and performing with bluegrass singer Alison Krauss in 2007. Their first album was Raising Sand, which consists of covers. The song "Gone Gone Gone (Done Moved On)" won a Grammy for Best Pop Collaboration with Vocals the following year. Raising Sand also won the Album of the Year Grammy.
According to Plant, he and Krauss work so well together because of "what they don't know." Speaking to MOJO, Plant explained, "When I spent that first year or so with Alison, I was so amazed by America. I thought I'd got America down, but here was this whole world of country music I'd not encountered. That's the great thing about me and Alison – we're ably supported by a world of beautiful music that one of other of us doesn't know too much about."
Robert Plant recently threw shade at old rock bands
While talking about their new album Raise the Roof, which is out on Nov. 19, Plant couldn't help but compare his collaboration with Krauss to others.
Since his and Krauss's collaboration is so fresh and simple, it makes Plant reflect on other bands who started decades ago and who are still together, doing the same old things. "The good thing about Alison and I is that we're a couple of kindred spirits," he says. "Most musicians form a band, then they stay in the band until it's over — 20 years, 30 years, 50 years, whatever it is — and it starts to look sadly decrepit. It's like people hanging onto a life raft, or staying in a comfortable place."
He's more than likely throwing shade at old bands like The Rolling Stones, U2, Aerosmith, and The Who, who are all still touring well past their 40th anniversaries. Plant might have a fresh young face to guide him into new eras of the music industry, but he's still playing his old tunes in concert. He and Krauss occasionally play Zeppelin tunes on tour, and Plant has reunited with his old bandmates more than once since 1980. Zeppelin reunited in 1985, 1988, 1995, and 2007, despite Plant's views on playing hits at an older age. He thinks it could squash their legacy.
"So is it someone's age, their appearance, the songs they're playing, or simply their decision to perform with their original bandmates that makes heritage bands so awkward to watch in Plant's eyes?" Consequence of Sound writes. "It's a pretty bleak stance to take, and hopefully one that's proven wrong by the simple fact that if you can still play music passionately, surely it can't be hindering your legacy in that negative of a way."
We're not really surprised by Plant's comments. We're used to his on and off love for Zeppelin and his contradictory statements. Plant isn't fooling anyone. He'll still sing "Stairway to Heaven" just as long as Mick Jagger sings "Jumping Jack Flash."