The Classic Led Zeppelin Track Stone Temple Pilots Covered for a Surprise Hit
Led Zeppelin probably isn't the ideal band to cover. No matter what you do, some guy is gonna say, "Something about the drums is off." Or: "I didn't like the guitarist." But it's been done (and done well) by Prince and Tina Turner (both covered "Whole Lotta Love"), and by the Wilson sisters of Heart ("Stairway to Heaven").
Then there was Stone Temple Pilots' crack at a classic Houses of the Holy track. Turning to Zep's most whimsical album might not have been an obvious choice for STP. But the alternative band stuck closely to the original with its entry on Zep tribute album Encomium (1995). And STP found itself with a surprise hit without an official single release.
Stone Temple Pilots had a hit with Led Zeppelin's 'Dancing Days'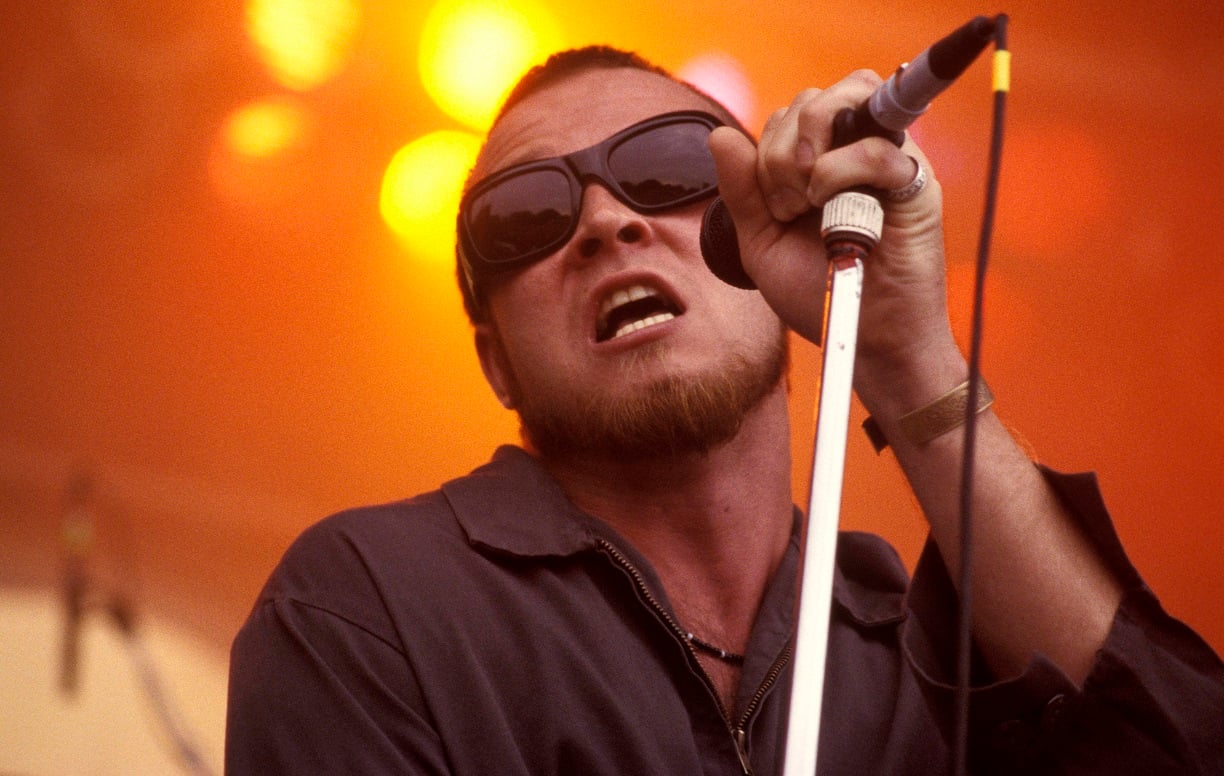 The Encomium LP featured all sorts of artists taking a stab at the Zeppelin archive. Sheryl Crow tackled "D'yer Mak'er"; Hootie & The Blowfish did "Hey, Hey, What Can I Do"; and Duran Duran covered "Thank You." As for Stone Temple Pilots, they recorded a cover of "Dancing Days."
STP's "Dancing Days" doesn't come with many surprises. You'll find a switch from electric to acoustic guitar (at least for the rhythm part) and less muscular drums, but the only variation from Zep's arrangement comes in the extended intro. On the vocals front, STP's Scott Weiland keeps it mellow throughout.
STP's approach on "Dancing Days" worked. The song reached No. 11 on the Billboard Alternative Airplay chart and No. 3 on the Mainstream Rock chart in early '95. That performance came only from the STP track's appearance on a promotional single Atlantic sent to record stations prior to Encomium's release.
All things considered, that was a strong showing. For reference, STP's "Unglued," which went out as a promo single for Purple (1994), made it to No. 8 on the Mainstream Rock chart (No. 16 on Alternative Airplay) that same year. But Led Zeppelin was back in the air that year.
Jimmy Page and Robert Plant reunited the year before 'Encomium' appeared
It was probably no coincidence that Zeppelin's old label (Atlantic) put out a tribute album to its great commercial juggernaut in early '95. At the beginning of that year, the Rock and Roll Hall of Fame had inducted the Zep. (Zep's surviving members had a memorably awkward interaction that evening.)
The following month, Jimmy Page and Robert Plant embarked on an extended world tour, on which they shared their new vision from the No Quarter (1994) album. That LP had also gone out on Atlantic, the label Plant had stuck with in his solo career. So you could say Led Zeppelin (at least a part of it) had returned to the scene.
Then again, you could argue the band never went away. After distancing himself from his old group's work in his early solo years, Plant sampled a few Zep tracks on Now and Zen (1988). And he began performing Zep songs in their entirety on that tour. In one way or another, Zep has been around since '68. Plant is making sure it's still around in 2021.