Why Led Zeppelin's Manager Hid Early Reviews From Robert Plant
Robert Plant was still learning his craft on Led Zeppelin's first U.S. tour. Zep manager Peter Grant did his best to protect his singer.
When Led Zeppelin gathered together for the group's first jam, the four men in the room couldn't have known how rapidly they would rise to fame. Still, they knew they had something special, whether or not they'd written a song together. And Robert Plant was the perfect frontman for the band.
Looking back on those days, Jimmy Page recalled thinking he'd lucked out that no band had snatched up Plant yet. With master musician John Paul Jones on bass/keyboards and the explosive John Bonham on drums, Page had pieced together one of rock's greatest lineups in a short span of time.
After the band cut its first record, it came time off for the Zep to head off to America. Led Zeppelin (1969) appeared two weeks into that first U.S. tour, and by the end of January '69 the band had established itself in the States. Yet Plant, 20 at the time, was still finding himself as a singer. And Zep manager Peter Grant recalled hiding reviews from him on that tour.
Led Zeppelin's manager shielded Robert Plant from early negative reviews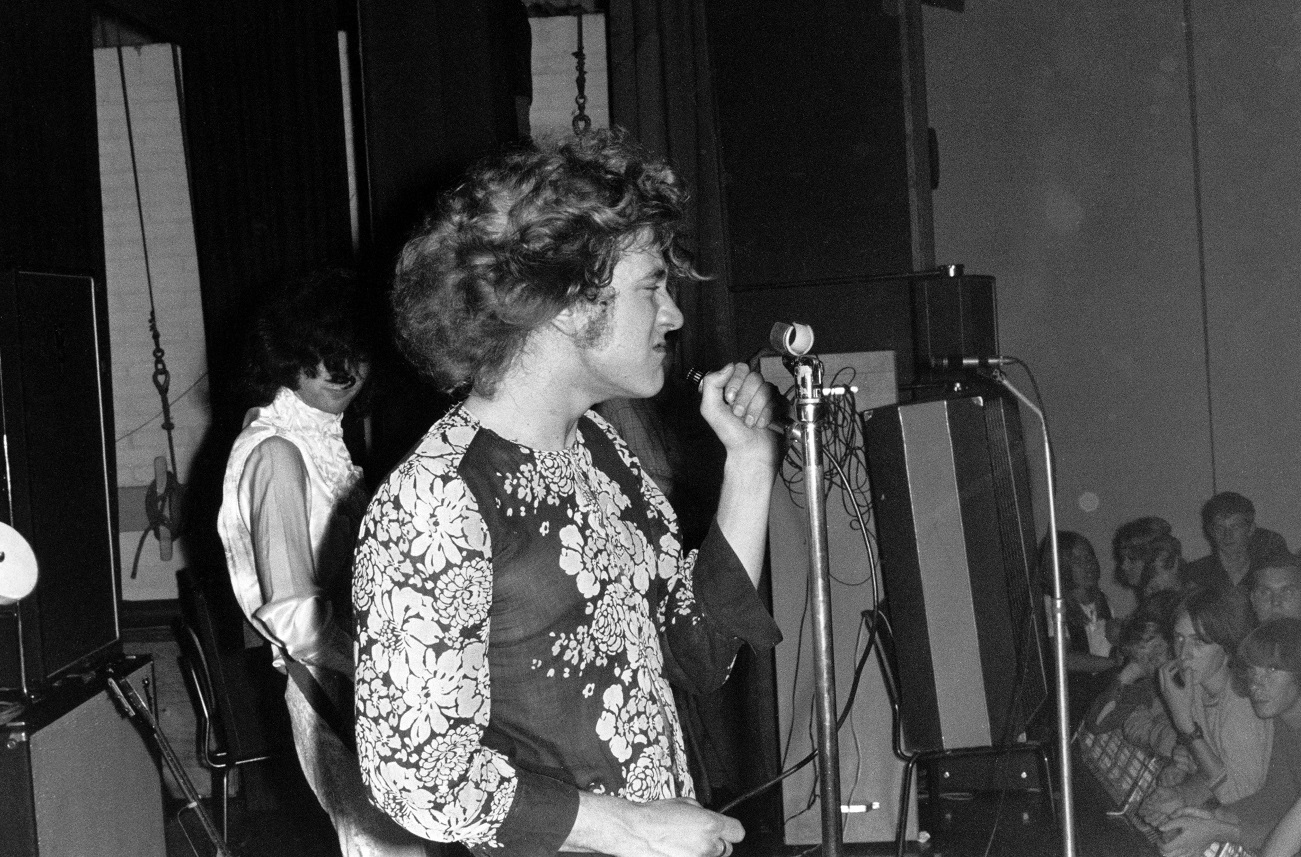 Though Plant had been belting in the Black Country for a few years, Led Zeppelin was his first band with any profile. At the time when a gig in London was probably a big deal, a tour through America with an ex-Yardbird was an entirely different level of the music scene.
If you watch video of any of those '68 or early '69 shows, every member of Zep was still finding their footing on some level. But the spotlight was always on the singer, so Plant, who had his share of stage fright, really had to learn on the fly.
In Barney Hoskyns' Led Zeppelin IV, you get a feel for what Plant was up against. "He did lack a bit of confidence at first," Peter Grant explained. "I mean, I used to hide all the negative reviews we had."
"I didn't even know what to do with my arms," Plant acknowledged in Hoskyns' book. "Now I understand why Joe Cocker did that thing for a while. Because what are you going to do? There were so many solos."
Plant made great strides by mid-'69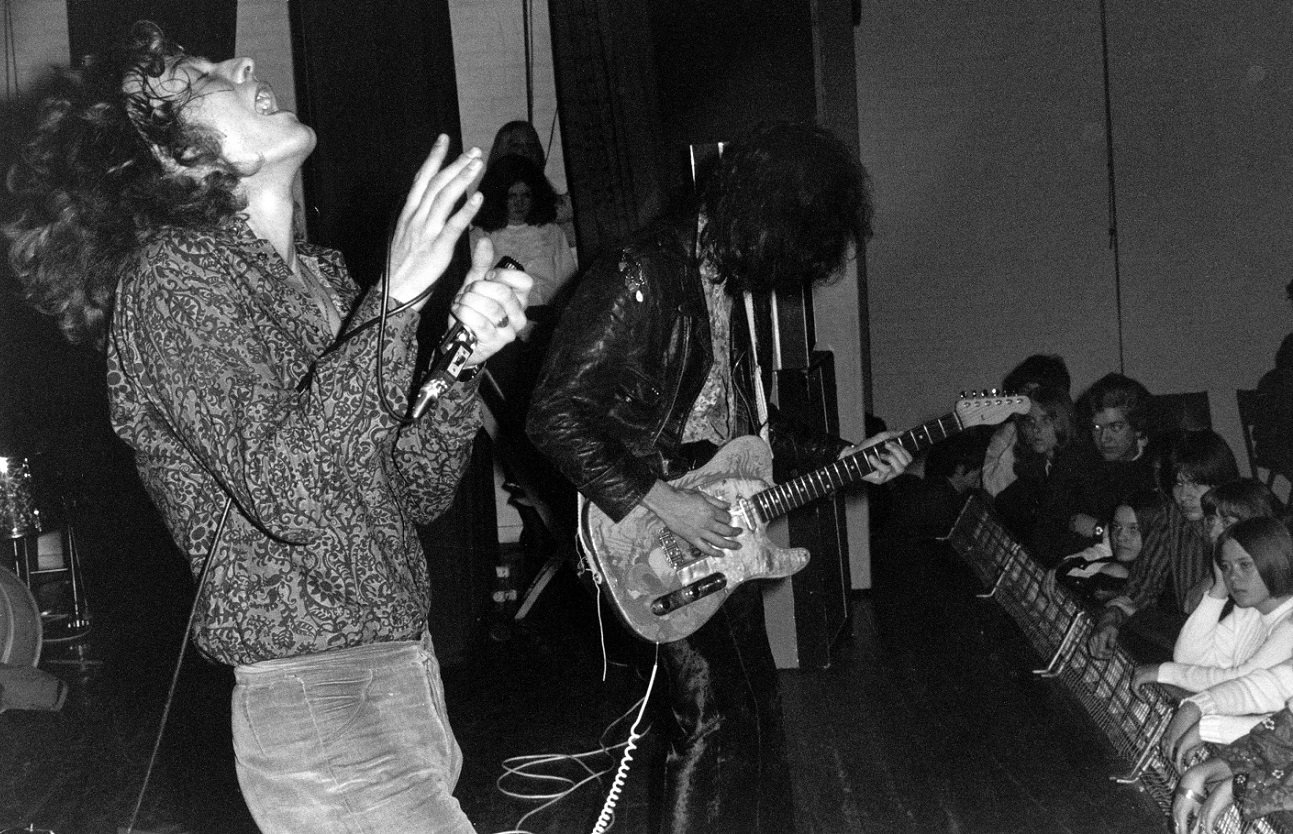 As apprenticeships go, Plant's turned out to be a short one. By the middle of '69, he'd earned the confidence of his bandmates and begun enjoying the adoration of fans. He also had turned a corner in his songwriting. That summer, he penned the lyrics to "Ramble On."
Since Led Zeppelin was either touring or recording for most of '69, Plant really only had a chance to catch his breath during the sessions for Led Zeppelin III (1970). For Plant, that was the record where he really found his footing.
"I was shouting too much on the first album," he told Cameron Crowe in a '73 L.A. Times article. "I stopped shouting a little bit by the second album. By the third one I finally learned how to sing."
The whirlwind didn't end there. By '71, the Zep had recorded and released the group's landmark fourth album. With "Stairway to Heaven" and "The Battle of Evermore" on that record, nearly everyone quit wondering about Plant.