Led Zeppelin's Robert Plant Once Donated to a Radio Station Promising to Never Play 'Stairway to Heaven'
Robert Plant won't sang 'Stairway to Heaven' anymore. And Led Zeppelin's former singer once helped fund a radio station promising to never play 'Stairway.'
Robert Plant has had a complicated history with "Stairway to Heaven" since he wrote the song's lyrics and recorded the track with Led Zeppelin in 1971. By the mid-'70s, Plant was referring to "Stairway" as the band's "wedding song." And it went downhill from there.
Following the '80 demise of Zeppelin, Plant no longer wanted to sing "Stairway." Though Jimmy Page convinced Plant to perform the song at an '88 reunion gig, Plant vowed to never sing it again. (He relented once more, for the band's '07 reunion at the O2 arena.)
In the 21st century, Plant has gone on the record saying he can no longer relate to the lyrics of "Stairway" — and that's just one reason he's never sung the track with his solo groups. But Plant went further than that on one occasion.
As he told NPR in 2002, Plant once donated money to a public radio station when he heard a DJ boost sponsorships by saying the station would never play "Stairway" again. Plant loved the idea, and he pledged enough money to become a sponsor.
Robert Plant helped fund a radio station promising to never play Led Zeppelin's 'Stairway to Heaven'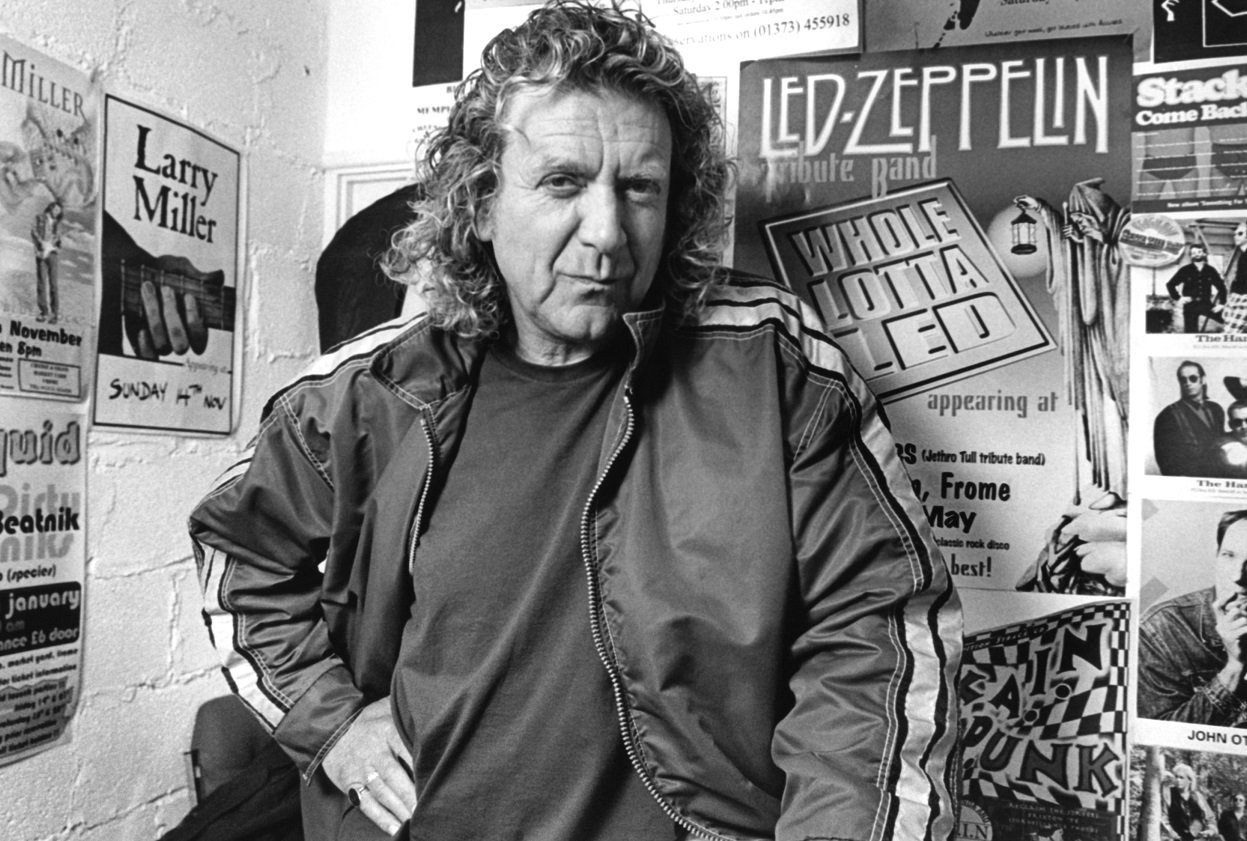 The story begins with a Plant road trip. When you hear him speak about his travels, he sounds very much like the guy you see in the "Big Log" video: alone in a car, ambling toward his next destination, with no arrival time in mind.
In this case, Plant was traveling around Portland, and he had tuned in listener-supported KBOO-FM on his dial. Plant was heading for Lincoln City on the coast and began enjoying the program he heard on the station.
"KBOO had this amazing music," Plant told NPR. "It was kind of a mixture of sad outtakes of doo-wop and a very droll DJ, who sounded like somebody from Marin County in 1967. I thought, 'This is great. I gotta pull over and listen to this.'" Then Plant heard KBOO's incredible funding-drive pitch.
"The guy came on saying they were looking for sponsorships," Plant said. "You know, 'Please send in $10' (or $15 or whatever), and if people did that, KBOO would promise never to play 'Stairway to Heaven.' So I called him up and pledged my money. I was one of the KBOO sponsors."
Plant had a laugh about his move with head of Atlantic Records Ahmet Ertegun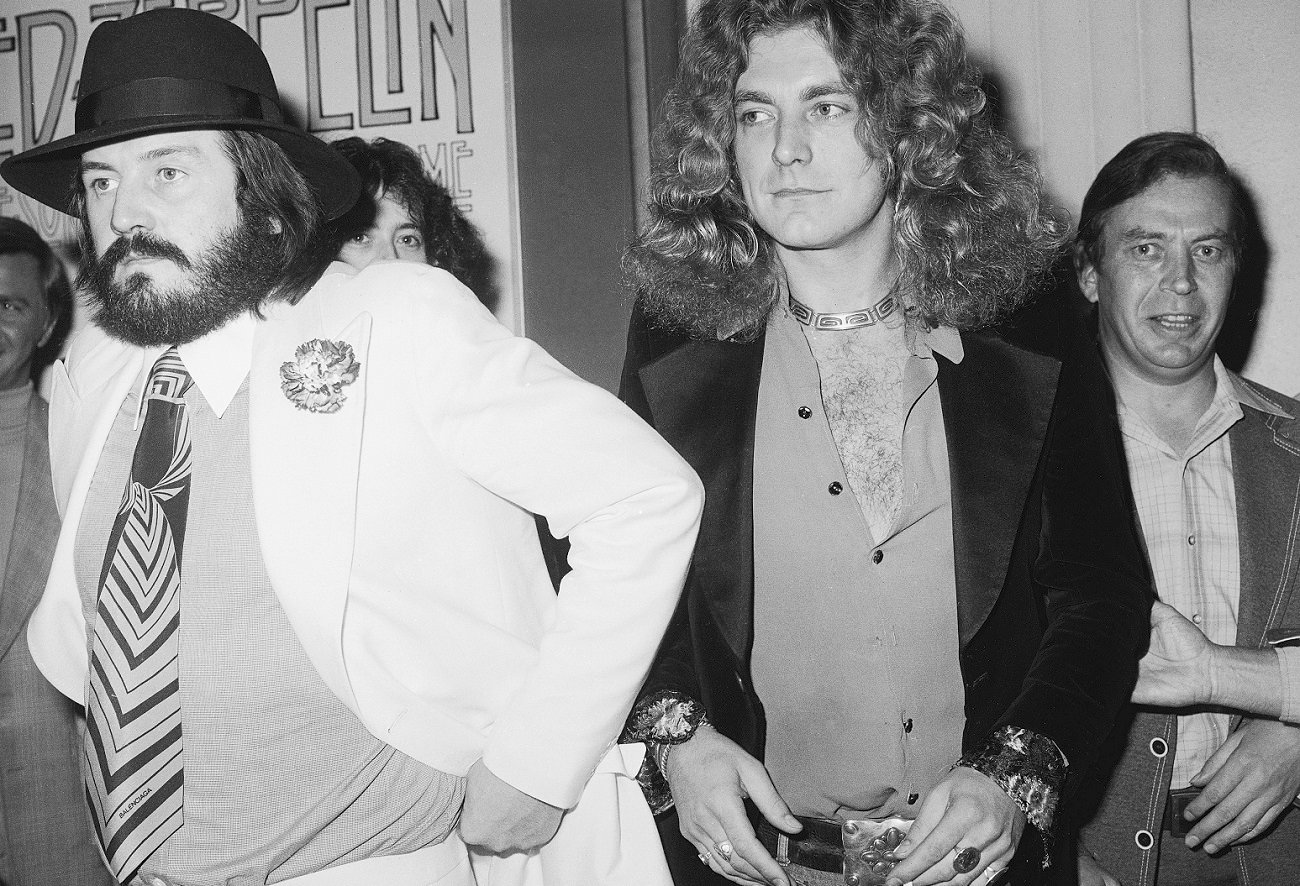 Before Plant told the story, he prefaced it by saying, "You know this is professional suicide." But everyone seemed to love the joke — even Ahmet Ertegun, the president of Atlantic Records who was very close to Plant and Led Zeppelin from the early days.
"I had to tell Ahmet," Plant recalled on NPR. "I said, 'Ahmet, you'll never guess. This is so funny.' And he sort of went, [scratchy voice, as Ertegun] 'Hey man, I think that's really great.'" So Ertegun at least wouldn't blink when he heard about Plant sponsoring an anti-"Stairway" station.
Plant's career never died, of course. Later in the '00s, he won six of his eight Grammy awards over a two-year period in which he was recording and performing with Alison Krauss. And Plant didn't let up in the following decade. After a year in quarantine, you can bet Plant's itching to get back out on the road. Just don't ask him to sing "Stairway to Heaven."