Led Zeppelin's Robert Plant Wanted to Quit Music After His Son's Tragic Death
Led Zeppelin's Robert Plant tragically lost his young son in the 1970s, and the tragedy nearly made the legend quit music.
The Rolling Stones, The Beatles, Pink Floyd, and AC/DC are just a few of the most legendary rock bands in the industry. Amongst the greats is the one-and-only Led Zeppelin.
The band was formed back in 1968 and is responsible for creating some of the most iconic hits and sounds of their time. Jimmy Page, John Bonham, and John Paul Jones were a few of the beloved members of the group. Robert Plant, another talented musician, was also a part of Led Zeppelin, and some fans of the band might be surprised to learn that Plant almost quit music altogether.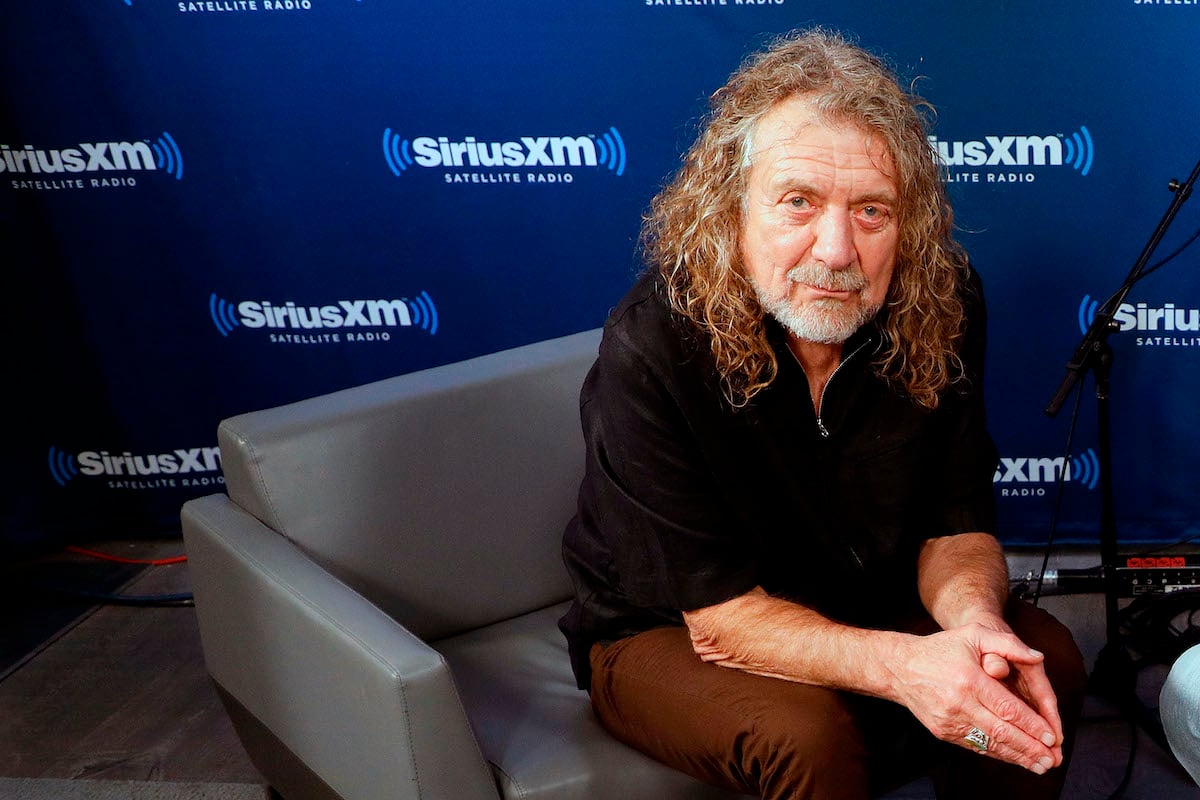 A look back at Robert Plant's illustrious music career
Plant was drawn to music from a young age. His parents wanted him to become an accountant, but, instead, Plant left home at 17-years-old to follow his dreams. 
Jimmy Page, the founder of Led Zeppelin, brought Plant on board as the lead singer. It didn't take long for Plant and the band's fame to grow. "Moby Dick", "How Many More Times", and "Babe I'm Gonna Leave You" were some of the band's earlier hits, but the albums or success didn't slow down.
"Immigrant Song" from Led Zeppelin III came in 1970 and "Stairway to Heaven", another Zeppelin classic, was released the following year. The band's future seemed to be a bright one, but, unfortunately, Plant would face a number of personal challenges that would ultimately get in the way. 
Led Zeppelin's Robert Plant wanted to quit music after his son's tragic death
Plant was in two serious car crashes throughout the 1970s that forced the singer to take some serious time off. From memory loss to broken bones, Plant faced some grave injuries but was lucky to be alive. Unfortunately, Plant's tough times weren't over yet. 
After recovering from his accidents, Led Zeppelin was able to get back on track and back on tour. While arriving in New Orleans for the band's next gig, Plant received word that his son had become sick and died. Many can imagine how difficult this tragedy must have been for Plant. Apparently, there were times Plant questioned his return to music.
As the singer explained in an interview with GQ,
"Our family had always been close to the Rudolf Steiner Waldorf education in the West Midlands and I just liked the way it all worked. Obviously, it's not something that we, as a family, have been able to get over yet, having lost him. So I just thought there was something far more honest and wholesome about just digging in and putting the ego away in the closet. Because no matter what we say, entertainers are usually quite insecure, wobbly characters underneath, and maybe that bit of glory or that bit of expression or whatever it is compensates in some area. But I thought I should be rid of it. Yeah, I thought it was not a bad idea. Sometimes I still feel like that." 
Fortunately for his fans, Plant decided to table teaching and jump back into music. 
What is Robert Plant doing now? 
Nothing would make fans of Led Zeppelin more excited than a reunion tour, but the band's last album, In Through the Out Door, was released in August of 1979. When Bonham unexpectedly died in 1980, Plant could no longer fathom a future for Led Zeppelin. 
Over the years, Plant has continued to work on his solo career and has been touring. His latest album, Raise the Roof, was released in 2021.