'Legacies' Season 5 Would've Introduced Damon and Elena's Daughter
And the heartbreaks keep on coming. Following The CW's cancelation of Legacies, creator Julie Plec worked to ensure that The Vampire Diaries spinoff received a satisfying ending. The series finale tied up most of the show's stories nicely. Still, Legacies couldn't showcase everything the writers and producers had in store for a potential season 5, including introducing a new character.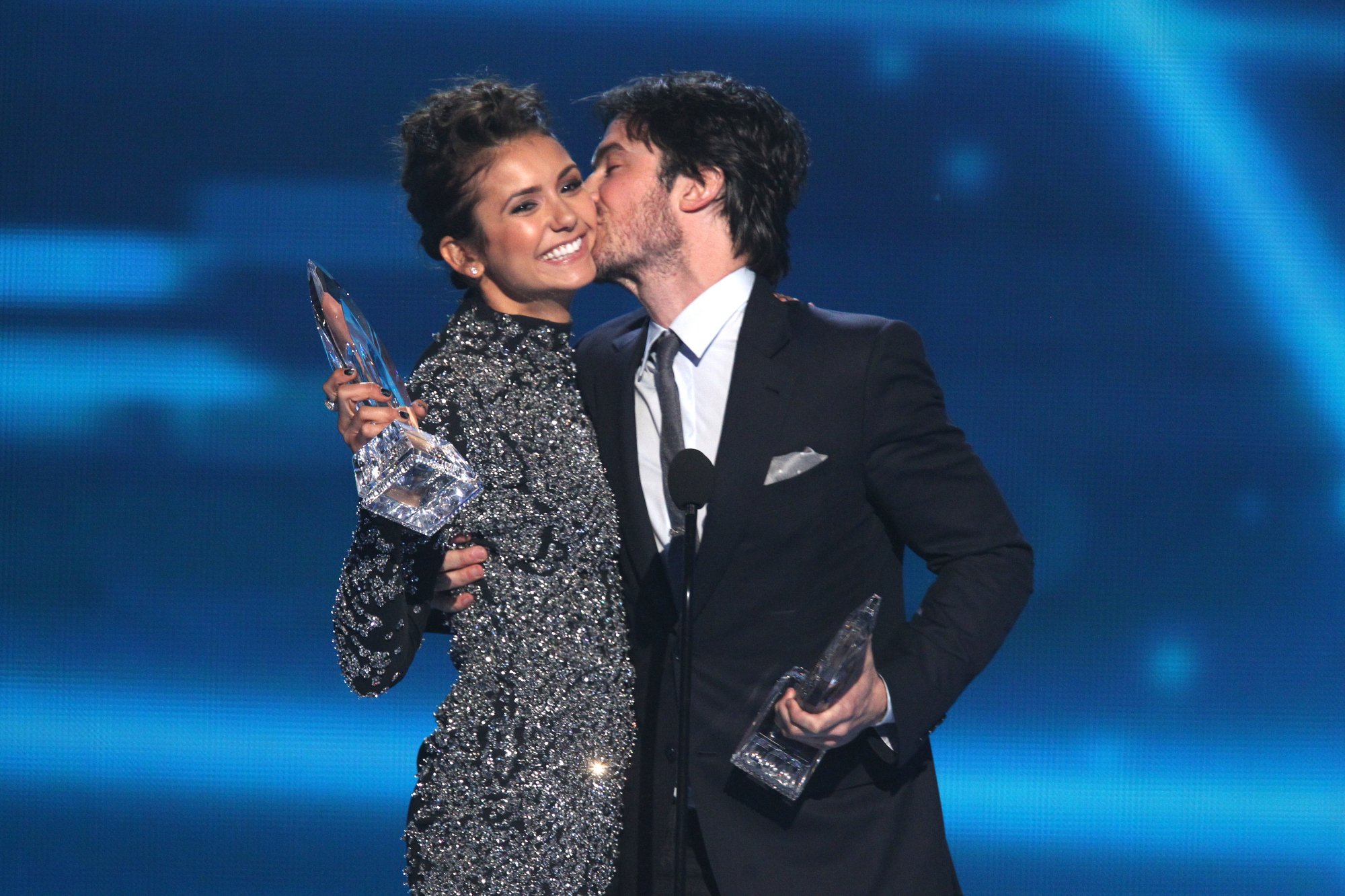 'Legacies' previously mentioned Damon and Elena's daughter
As The Vampire Diaries fans recall, Damon and Elena ended up together in the first show's series finale. They reunited following the breaking of Elena's sleeping curse, and they lived out the rest of their days as humans.
The finale indicated that the fan-favorite couple married somewhere down the line. And after a long and happy life together, Damon and Elena found peace and are reunited with their loved ones in the afterlife. However, fans kind of learned more about what happened to them following The Vampire Diaries series finale in Legacies.
In Legacies Season 1 Episode 10, a genie comes to Lizzie and grants her three wishes, which she uses to get rid of Hope. And during this alternate reality episode, the audience heard a brief mention of Stefanie Salvatore — Damon and Elena's daughter. However, the show never mentioned her again, but that would have changed in Legacies Season 5.
'Legacies' fans would have met Damon and Elena's daughter in season 5
During an interview with TVLine, Legacies creator Julie Plec revealed what would have happened if season 5 happened. And one idea that she and the other writers had in mind was introducing Stefanie Salvatore.
Stefanie was "very much at the top of our whiteboard as a character that we were planning on introducing, should the show move forward," Plec explained. "In my mind, Damon and Elena had kids in our timeline. The way we alluded to her in the genie episode was as though she was 12 or 13. But in the Legacies timeline, their kids were younger, probably toddlers."
As for how Stefanie would have been involved in Legacies Season 5, Plec contemplated doing "a time jump" or playing "with time in some way."
Candice King would have returned for 'Legacies' Season 5
Along with the news that Legacies Season 5 would have included Stefanie Salvatore, Candice King shared that she would have returned as Caroline had the network renewed the series.
"[Caroline's return] really had been in the works for a long time," the actor told TVLine. "With The Vampire Diaries, I worked throughout my pregnancy and my first year of my daughter being alive. I spent many, many hours away from my baby. I was back on screen six weeks to the day after Florence was born. So when it ended, even though I did The Originals for a bit, I really needed to take a break and be with my family."
King added, "Lo and behold, when we were finally gearing up for Caroline to come back to the Salvatore School, the pandemic hit. And I was pregnant again. I had my fingers and toes crossed for a season 5. I was excited to finally have the opportunity to see Caroline play out this headmistress role."
The Vampire Diaries and Legacies are available to stream on Netflix.
RELATED: 'The Vampire Diaries': Who Was the Highest Paid Cast Member?