'Legacies': Why Kaylee Bryant Felt 'Nervous' About Playing Elena in 'The Vampire Diaries' Tribute
Legacies is paying tribute to The Vampire Diaries with its season 3 musical episode. Kaylee Bryant, who plays Josie Saltzman, is stepping into the role of franchise sweetheart Elena Gilbert (Nina Dobrev). In a recent interview, Bryant revealed how she prepared for the episode, and why she felt so nervous.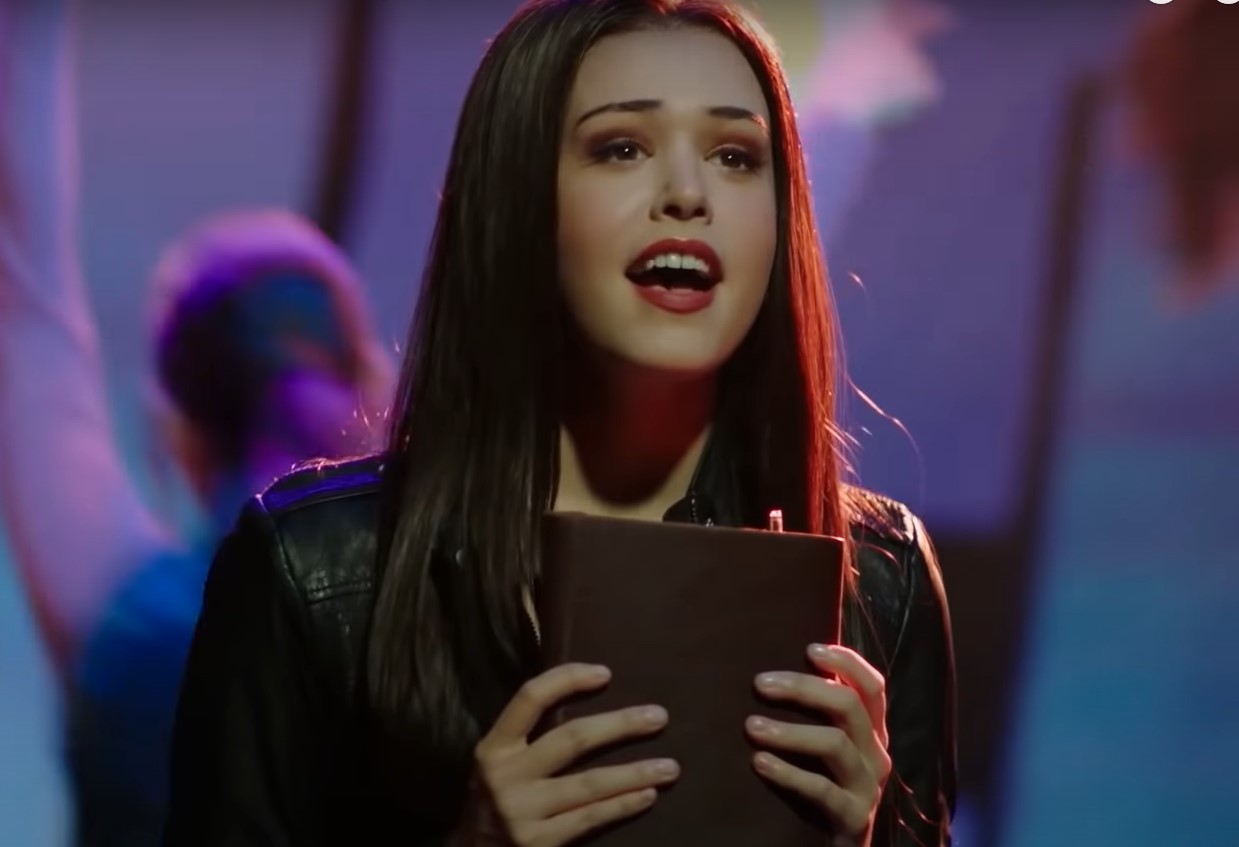 The 'Legacies' musical episode honors 'The Vampire Diaries' and 'The Originals'
In an interview with Collider, Legacies showrunner Brett Matthews talked about the spinoff's connection to The Vampire Diaries and The Originals. And he revealed why he chose to honor those shows and their characters in the season 3 musical episode.
"That episode is a love letter to our past," Matthews explained. "It's where we come from. Seeing characters familiar from other shows in the franchise portrayed by the current show, it's meta in all of the right ways, but it also functions as a true musical.
RELATED: 'Legacies': Hope and Landon's Relationship Will Continue to Be Tested in Season 3
"It really is a love letter to the old shows," he added. "It's a beautiful thing Legacies is such a fun sandbox that we're able to do something like that without breaking the show."
'Legacies' star Kaylee Bryant was nervous about playing Elena 
In the Legacies season 3 musical episode, the Salvatore Students honor their school's legacy by putting on a musical. All the important people involved with creating the school, including Stefan and Damon Salvatore, Elena Gilbert, and Caroline Forbes. In a recent chat with EW, Bryant noted she was a huge fan of The Vampire Diaries, and her love for the show made her feel nervous about taking on the part of Elena.
"Oh, I was so excited," Bryant revealed. "I was so obsessed with The Vampire Diaries, and I've watched it so many times. I feel like the past 5-6 years of my life have been in preparation for this."
RELATED: 'Legacies' Showrunner Talks Caroline Forbes Potential Return
"I got super nervous when they told me I was playing Elena," she continued. "But the more that I realized it was me playing Josie and Josie who was playing Elena, the more I was like, 'Oh, this is OK. This makes sense.'"
She noticed one detail about Elena's wardrobe that was a mistake
From her wig to her clothes, the Legacies costume department transformed Bryant into a convincing Elena Gilbert. But Bryant did notice one detail they may have gotten wrong.
"My only thing is, and I'm going to regret this for the rest of my life, is that in the opening number I was wearing Elena's necklace and I kick myself to this day because she shouldn't have the necklace by then," Bryant told EW.
"That's going to drive me crazy for the rest of my life," she added. "You see Elena and just associate the necklace with her but Stefan's the one that gives it to her and she meets Stefan with it on in the musical and I'm like, 'Nooo!'"
Legacies' musical episode airs Thursday, Feb. 4, at 9 p.m. EST on The CW.