Legal Expert Explains Why Johnny Depp May Lose His Trial vs. Amber Heard
Johnny Depp sued a British newspaper group for libel and lost. Now, a Virginia courtroom is the setting in his defamation lawsuit against ex-wife Amber Heard. Depp sued Heard for $50 million, claiming her op-ed article tarnished his reputation and cost him a huge payday for the sixth Pirates of the Caribbean movie. The Edward Scissorhands actor's legal team celebrated during Heard's testimony, but a legal expert explained why Depp could still lose the trial.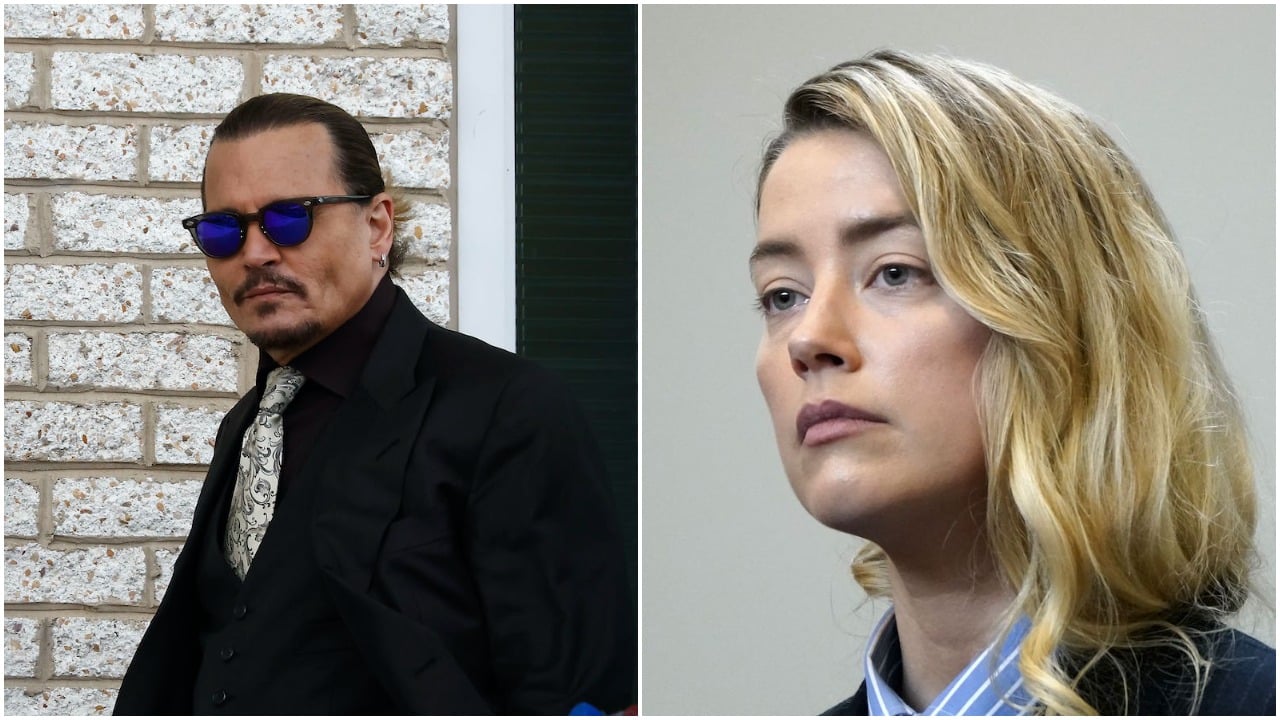 Depp's legal team celebrated Heard's Kate Moss comment during testimony
While on the stand, Heard recounted the first time she hit Depp, claiming she had to defend her and her sister from an aggressive Depp. Heard testified that the moment "instantly" brought to her mind rumors she heard about Depp shoving Moss down a flight of stairs during their relationship.
Depp's legal team, including attorney Ben Chew, reservedly celebrated seconds later. Why? A legal expert said Heard mentioning Moss could open the door for Depp's lawyers to present previously-prohibited evidence about the Aquaman star. Being able to potentially call Moss as a character witness could benefit Depp, too.
Legal experts believed earlier testimony by leaders of the American Civil Liberties Union hurt Heard's case. Body language experts have been closely analyzing Depp and Heard throughout the trial; experts say Depp has shown disrespect toward Heard, while Heard comes across as not 100% believable.
While some of Heard's testimony, her behavior, and the ACLU testimony seem to bolster Depp's case, he could still lose the trial, according to legal experts.
RELATED: Body Language Expert Analyzes Johnny Depp v. Amber Heard Trial – Who Is Lying?
A legal expert believes Depp could lose the trial because of the burden of proof
Heard's body language during the trial has caught experts' eye, and some of her testimony seems to bolster his case. The deck seems stacked for the Charlie and the Chocolate Factory star, but Depp could still lose the trial.
George Freeman, director of the Media Law Resource Center, said Depp and his legal team have three hurdles to overcome, as Yahoo reports:
Depp and his legal team have to prove Heard's comments are false;
They have to prove Heard knew they were false when she made them, and;
Depp's attorneys need to convince the jury her op-ed piece and trial testimony hurt his reputation, as he claims.
"When a public figure sues, it's much more difficult to win," Freeman said. "He has to prove what was going on inside her head, that she knew she was lying."

George Freeman, Media Law Resource Center
Heard's testimony and body language could help her ex's case, but Depp could still lose the trial.
RELATED: A Psychologist Hired by Johnny Depp Testifies Amber Heard Showed Symptoms of Borderline Personality Disorder
When the Depp vs. Heard trial resumes and how to watch
Depp's trial testimony is done, but Heard returns to the witness stand on May 16, per Deadline. Heard's legal team plans to call Depp to the witness stand when the trial resumes. Actor Ellen Barkin and a penthouse neighbor of Depp and Heard are also expected to provide testimony, according to The Independent.
A seven-person jury will deliberate at the end of the trial, which started April 11 and is scheduled to last five weeks.
Court TV airs the proceedings live on its cable channel and via a streaming feed on its website. The Law&Crime Network YouTube channel offers live coverage and daily recaps.
RELATED: Amber Heard Testifies Johnny Depp Tried to Kill Her, But Some Fans Don't Believe Her