'Legally Blonde 3' Could See Reese Witherspoon's Elle Woods Become the First Female President
In the late 1990s, Reese Witherspoon was a young actress on the rise. Movies like Pleasantville, Cruel Intentions, and Election demonstrated her range and ability to smoothly transition from drama to comedy. But Witherspoon didn't truly establish herself as an undeniable box office draw and bonafide leading lady until 2001's Legally Blonde.
As the sorority sister who follows her ex-boyfriend to Harvard Law School, Witherspoon found the nuance, intelligence, and inherent likability in a character that could have been a stereotype. Legally Blonde was such a hit huge that Witherspoon starred in and produced the 2003 sequel.
Now that Legally Blonde 3 is coming, here's why Elle Woods is probably heading to the White House.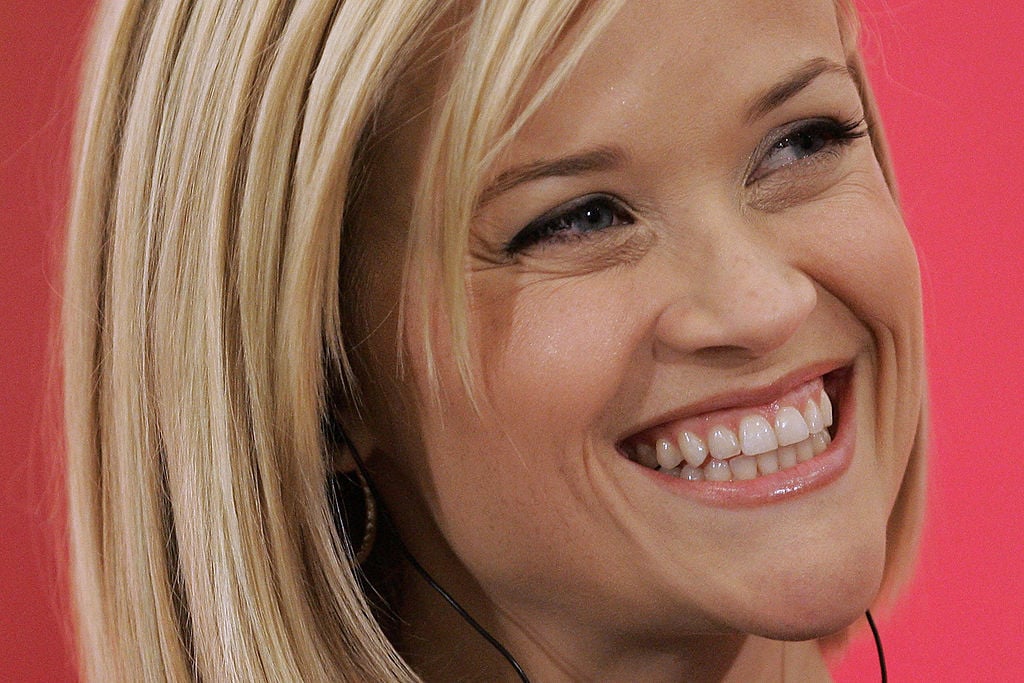 'Legally Blonde 2' hinted at a White House bid
Fans of Witherspoon's one and only franchise character were excited to hear Legally Blonde 3 is coming. The movie was actually announced in 2018, But now Mindy Kaling and Emmy-winning writer Dan Goor are starting from scratch with the screenplay. Although no official plot details are available, Legally Blonde 3 will probably involve a presidential run.
The most obvious reason Witherspoon's Elle Woods could head to the White House is where the series left off. Legally Blonde 2: Red, White, and Blonde is set in Washington, D.C. And in the movie's final moments, newly married couple Elle and Emmett (Luke Wilson) discuss where they should live. Elle glances over at the White House and winks directly into the camera.
Sure, this moment is a cute way to wrap up the movie. But it also makes a lot of sense for Elle's story. The first film saw her becoming a lawyer, and the second one saw her career take her directly into the belly of the beast. The next logical step is for her to try to change the system from the inside. Besides, the prospect of a female U.S. president does loom large right now.
Such a storyline would be timely given recent politics
In both the 2016 and 2020 U.S. presidential elections, female candidates have launched campaigns for the nation's top office. In both cases, that effort proved unsuccessful. But the notion of a woman in the White House is very much in the zeitgeist. Taking the ambitious Elle Woods down this road would inject some much-needed relevance into Legally Blonde 3.
After all, this sequel will be hitting theaters nearly two decades after its predecessor. Comedy sequels — especially ones with such a significant gap — have a horrible track record. No wonder Kaling and Goor were brought in to refresh the latest chapter in Elle's story. Perhaps Legally Blonde 3 follows Elle's own presidential campaign or begins with her in office.
Whatever the case may be, there's real potential for the franchise to come full circle. When audiences first met Elle, she didn't any interest in or knowledge of law, activism, or politics. In fact, she only attended Harvard because of love. If Legally Blonde 3 chronicles her presidential bid, there's a chance this initial motivation behind her legal career could come to light.
The perfect end to a trilogy about female empowerment
Elle Woods' reckoning with her past in order to secure her future is exactly the kind of story befitting Legally Blonde 3. In all likelihood, the movie will prove to be the concluding chapter in Witherspoon's trilogy, after all. Since the series has always been about female empowerment, it makes sense for Elle's journey to end with her becoming the leader of the free world.
Such a theme is entirely within Kaling's wheelhouse too. In her TV work as well as her 2019 comedy-drama Late Night, Kaling dealt directly with what it's like to be an intelligent, ambitious woman trying to get ahead in today's world. Legally Blonde 3 will absolutely reflect a similar message, whether Elle is on her way to the White House or already occupies the office.