'Legally Blonde': How Good Was Elle Wood's LSAT Score?
'Legally Blonde' is a cult-classic about Elle Woods — how good was her LSAT score?
Believe it or not, the movie Legally Blonde now qualifies for one of those "feel old yet" yet memes considering the Reese Witherspoon comedy came out 20 years ago this year. Fans of that franchise know all about tests, considering Witherspoon's character wants to be a lawyer. The movie makes a specific point of Elle Woods having to get a certain score on the LSAT –  the Law School Admissions Test. Now that a third movie is on the horizon, an LSAT review is in order.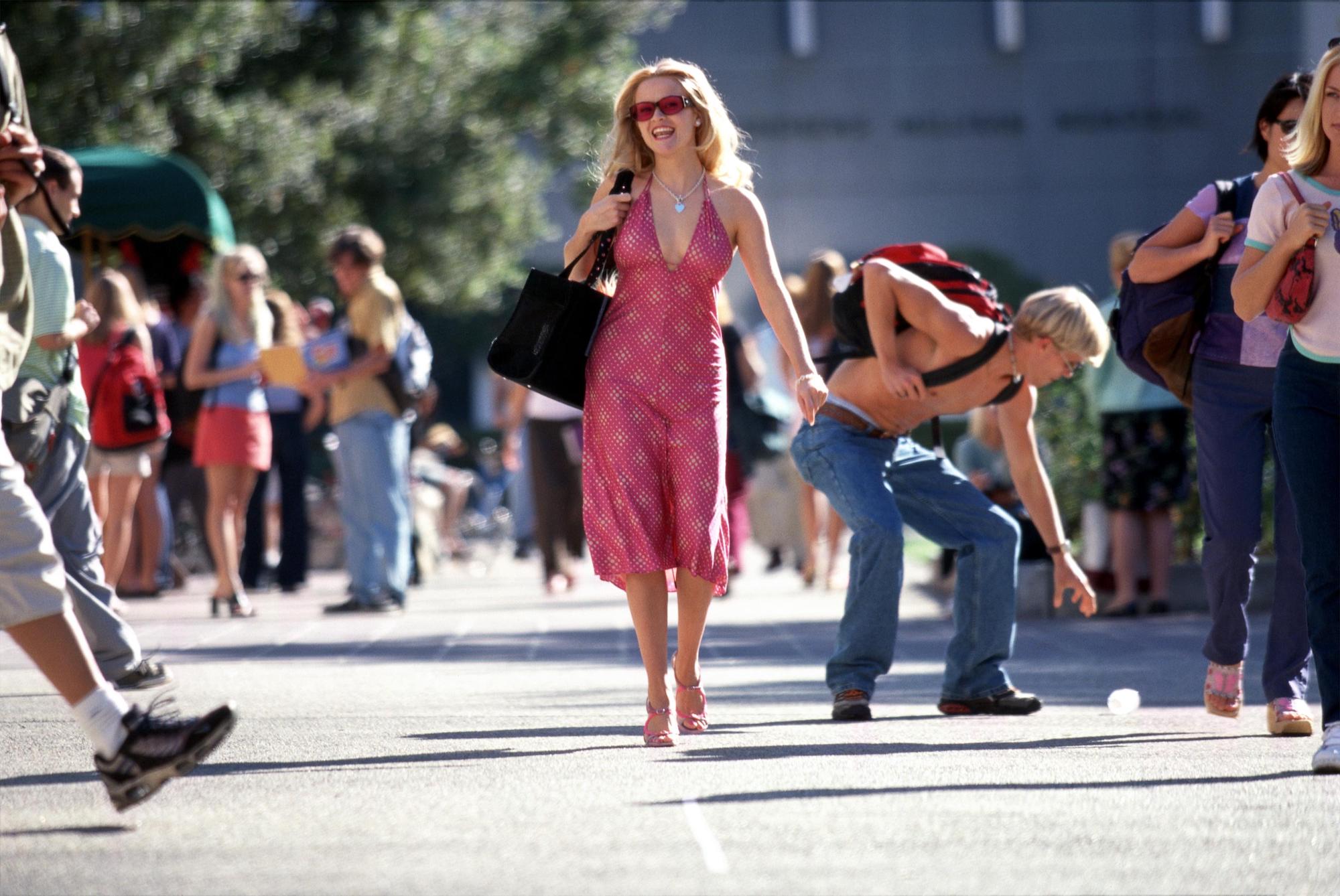 How did 'Legally Blonde' do?
When we first meet Elle Woods, she seems like the prototypical "Valley girl" who loves nothing more than fashion and, while never less than sunny, seems to be about as deep as a birdbath. She wants nothing more than to marry her boyfriend Warner and design clothes. Unfortunately, Warner decides he needs someone more serious as he heads to law school, and he dumps Elle. Not so easily thrown over, Elle decides to try for law school herself.
The movie was one of Witherspoon's early hits and arguably the movie that cemented Witherspoon's star power. It grossed $96.5 million, which is about $150 million in today's dollars. The critical consensus for the movie on Rotten Tomatoes was: "Though the material is predictable and formulaic, Reese Witherspoon's funny, nuanced performance makes this movie better than it would have been otherwise."
A sequel followed in 2003, which followed Elle to Washington DC as she tried to lobby against makeup testing on animals like her beloved Bruiser.  However, it was not as well regarded, grossing $90 million, with the dismissive critical consensus being "This blonde joke is less funny the second time around." There was still life in the franchise, however, with a Broadway musical and a direct-to-video sequel called Legally Blondes about Elle's cousins. 
What LSAT score did Elle Woods get?
When Elle decides to go for law school, her friends and family are incredulous, thinking she'd never make the grade. She quickly finds that it is. According to the Law School Admission Council, scoring ranges between 120 and 180. The minimum for acceptance into law school is 170.
However, Elle is nothing if not determined. After an intensive effort, she finally scores a 179 — a near-perfect score — and is accepted into Harvard Law. The Broadway musical had lyrics specifically about the LSAT, including, "What you want, sweetheart is no easy thing/If you're going to swing it, it will wreck your senior spring, yeah it's true/First, you'll need an LSAT score of more than 174/So no more parties for you."
In the musical, Elle scores a 175 – a little lower than in the movie, but good enough for a rhyme, and good enough for Harvard. People have pointed out the improbability of Elle getting into Harvard the way she does, with a video essay of herself in a bikini, but Legally Blonde is not beloved for its gritty realism. As Elle herself put it in the oft-quoted line, "What like it's hard?"  
What's next for Elle Woods in next year's sequel? 
Disappointing sequels aren't enough to keep Elle Woods down – Witherspoon will reprise the role for Legally Blonde 3, scheduled for release May 22 of next year, per Variety. Plot details are as yet not too specific, but the general gist is the movie brings Elle into the 2020s. The script is being co-written by Mindy Kaling of The Office fame. Witherspoon told Today that Elle is her favorite role. "I've had more young women come up to me and say, 'I went to law school because of Elle Woods,'" she said. "It's very incredible to see how long movies can last and how important they can be to young people, generation after generation."