'Legally Blonde': Is Reese Witherspoon Wearing a Wig?
Few comedies of the early 2000s have the sustained shelf-life of Legally Blonde. 
Two decades after its initial release, and the movie is still a favorite among fans. Telling a relatable story about embracing one's beauty while also not letting it define you, the film spoke to a crowd of young women and the men watching with them alike.
However, Reese Witherspoon's titular hair on screen may not be as present as one assumes, but the reason why makes perfect sense. 
'Legally Blonde' changes things
RELATED: 'Legally Blonde' Actor Matthew Davis Based Warner Huntington III on 1 Former President
According to IMDb, Legally Blonde tells the story of Elle Woods, a young, rich, beautiful woman who has ambitions to go to Harvard Law. However, while she uses her sex appeal to get into the school, she quickly finds that people see her as someone with little to give regarding her future in law. By the movie's end, Elle puts all those questions to rest.
The movie helped Witherspoon go from a semi-popular young actress from films such as Election and Pleasantville to the A-list superstar that she's now viewed as today. The movie had a surprisingly feminist message under the guise of the standard tropes of the genre, and to this day it holds a special place in the hearts of many.
"I think she just inspired people to believe in themselves. She just has a true sense of herself and she always wants to see the best in others…. She's inspired me to really keep an open mind and always be an advocate for myself and for other people in this world and I think her spirit is something that we could all use a little bit more of right now," Witherspoon told her co-stars in a 2020 reunion shared by Fox 28 Spokane.
Elle Wood has taken the archetype of the ditzy blonde and turned it on its side to show that no book should be judged by its cover. A fashion design major by trade, Wood was not a dumb character. She was perceived as one. By the film's end, she successfully shows that she can be herself while also being a fine lawyer.
Perhaps, this is why it's become so much more prominent with time than it ever was at its release in 2001. However, one detail may have escaped even the film's biggest fans, and it has to do with the titular hair.
Illegally blonde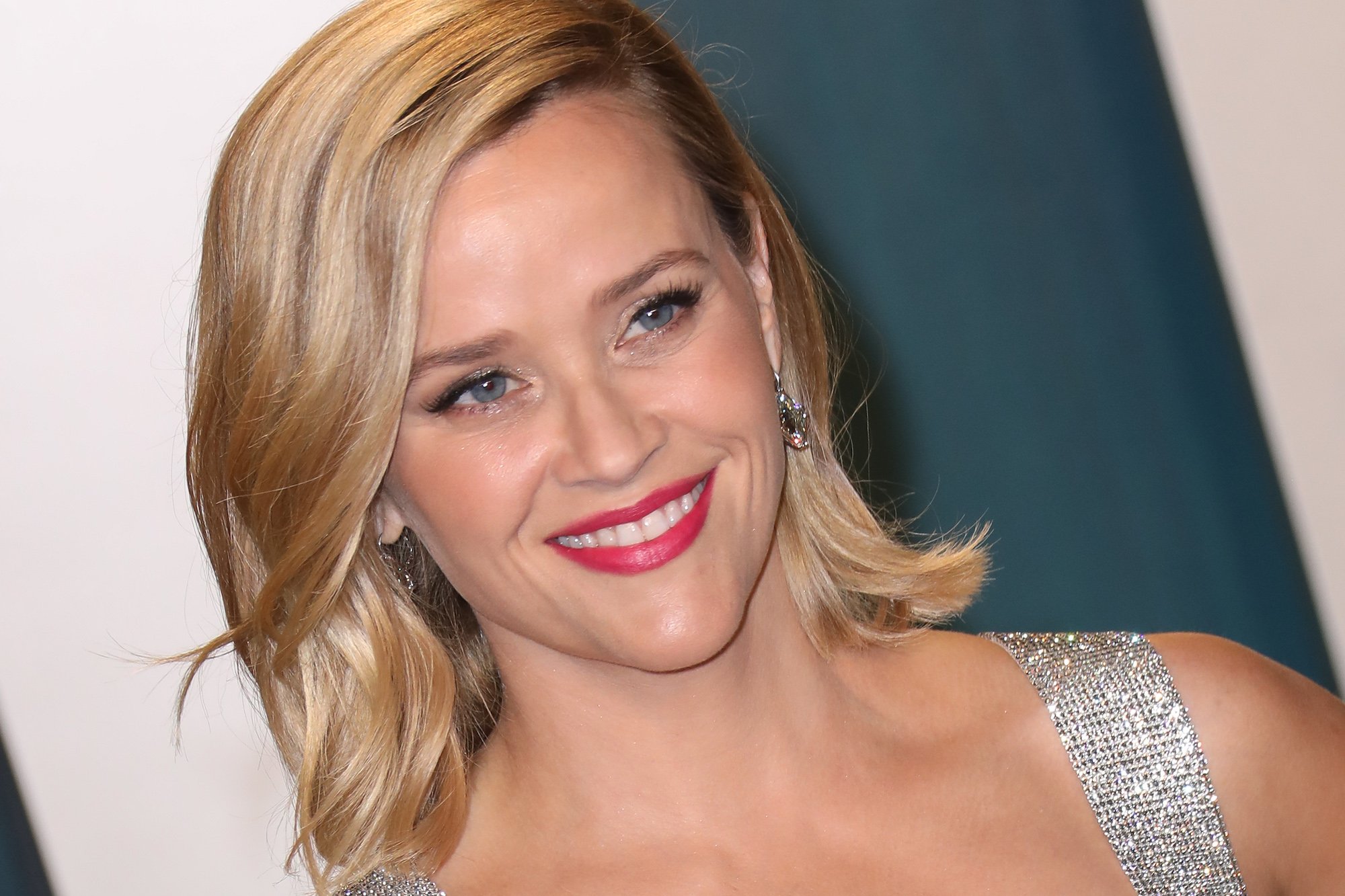 Entertainment Weekly ran down the complications that arose when they retooled the ending to give the audiences and characters something to better sink their teeth into.  According to the film's co-writer, Karen McCullah, they decided to change the ending after the initial shooting had already taken place. These types of reshoots are commonplace in Hollywood. 
However, there was one problem. Legally Blonde hinged on Witherspoon's iconic golden locks, but she no longer had the same hair after filming a movie in England. It was red. On top of that, she suddenly had freckles that were not present in the previous scenes. As such, Witherspoon had to sport a wig to keep up with the continuity. Luke Wilson also wore a wig, as he shaved his head for another project.
Stories like this are commonplace in Hollywood. From Witherspoon's hair in Legally Blonde to Henry Cavill's infamous mustache removal in the Justice League reshoots, working actors often have to change their entire appearance overnight. However, Witherspoon's new ending is one of the film's most beloved scenes.
Perhaps, this is why the series is poised to come back over 20 years after the original's debut.
What's next for Elle Woods?
RELATED: Mindy Kaling Just Revealed Key Details About 'Legally Blonde 3'
Legally Blonde spawned a successful, albeit less impactful sequel in the years following the first film. However, as time moved on, the nostalgia for the original movie started to take form. Legally Blonde has boasted a remarkably long shelf-life for a comedy of its ilk. While the series spawned a third, direct-to-DVD spinoff and a short-lived stage play, the original film remain the magnum opus.
Elle Magazine aptly reports that Witherspoon will return to Woods' designer shoes in 2022 when a third film, penned by Mindy Kaling, is released, barring any delays. Hopefully, Witherspoon will be allowed to showcase her iconic hair the first time. Otherwise, they might need to go back to the wig that helped cap off one of the originals more iconic scenes.