'Legally Blonde' Actor Matthew Davis Based Warner Huntington III on 1 Former President
Legally Blonde is a popular film of the early 2000s and one of Reese Witherspoon's most recognizable movies. Today, 20 years after its release, people still quote Witherspoon's character, Elle Woods.
Based on a book inspired by a true story, Legally Blonde follows Woods as she goes to law school after being dumped by her college boyfriend. Warner Huntington III may be one of the most memorable movie boyfriends of the 2000s. And it turns out Matthew Davis, the actor who played Huntington, based his role on a former U.S. president.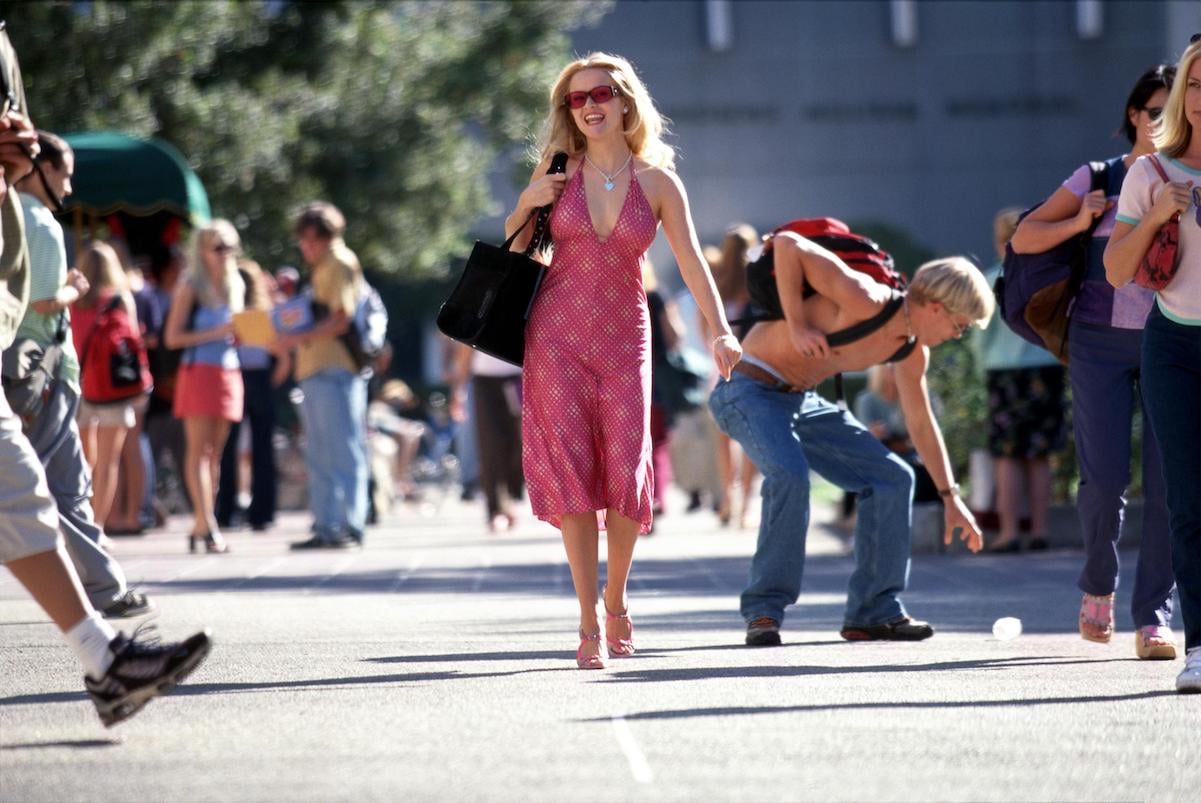 Matthew Davis played Elle Woods' boyfriend she tried to win back
Legally Blonde opens with Woods and her best friends and sorority sisters prepping for her big date with Huntington. They go shopping for the perfect outfit before settling on a dress in Woods' signature color, pink.
Woods, a student at a fictional California university, thinks her boyfriend is going to propose on their date. But instead, Huntington breaks up with her for Selma Blair's Vivian Kensington, saying he needs to "marry a Jackie, not a Marilyn." 
After some tears, chocolates, and a manicure, Woods decides she's going to attend law school to become the type of woman Huntington will marry. But not just any law school, she's going to Harvard Law School. Woods' friends, family, and even her guidance counselor doubt she can gain acceptance to the storied university. But Woods is determined. She makes a video for an admissions essay, has a 4.0 GPA, and gets a 179 on her LSAT. 
The pink-loving, small dog-owning Gemini vegetarian moves across the country and soon realizes she stands out amongst her fellow Harvard Law students. But she's focused on proving to Huntington she's the right woman for him. That is until Witherspoon's character realizes she's never going to be marriage material in his eyes. 
RELATED: 'The Office' Alum Mindy Kaling On Her Scriptwriting Gig for 'Legally Blonde 3' Starring Reese Witherspoon
Matthew Davis based Warner Huntington III on George W. Bush
According to Mother-Daughter Movies: 101 Films to See Together, a book by Rosemary Rogers, Davis turned to former President George W. Bush for inspiration. The actor read a biography on America's 43rd president before taking on the role of Woods' boyfriend.
Bush attended Yale University before going to Harvard Business School. As an undergraduate student, he had at least had one thing in common with Woods. In Legally Blonde, she's president of the Delta Nu sorority. While at Yale, Bush served as the president of his fraternity.
As for Hungtington, he came from a well-to-do family and had political aspirations. And as Kensington tells Woods, he couldn't get into Harvard Law School on his own. His father had to make a call. 
RELATED: 'Legally Blonde': Christina Applegate Addresses the Rumor That She Turned Down Reese Witherspoon's Role of Elle Woods
Matthew Davis is willing to reprise his role in 'Legally Blonde 3'
Legally Blonde is getting another movie. Witherspoon is set to play Woods in Legally Blonde 3. As for Davis' character, Huntington hasn't been seen since he graduated from Harvard Law School without a girlfriend or any job offers in the original. Davis didn't reprise his role in 2003's Legally Blonde 2: Red, White & Blonde but the actor's willing to do so for the third installment.
"I'm thrilled, and I don't know anything," Davis told Entertainment Weekly at Comic-Con in 2018. "I would love to see where the writers think Warner is at this point."
Legally Blonde 3 is slated for a May 2022 release.
RELATED: 'The Vampire Diaries' Star Michael Trevino Revealed His Favorite Scene Partners