'Legally Blonde': Reese Witherspoon Wasn't the First Actor Considered for the Role of Elle Woods
Tori Spelling, Christina Applegate, Gwyneth Paltrow, and more were initially considered for the role of Elle Woods in 'Legally Blonde'. However, newcomer director Robert Luketic thought Reese Witherspoon was the perfect person for the part despite producers' reservations.
It's hard to imagine anyone besides Reese Witherspoon portraying Elle Woods in the 2001 comedy Legally Blonde. But surprisingly enough, the award-winning actor almost didn't land the part of the smart, beautiful sorority girl who heads to Harvard Law School.
Before Witherspoon accepted the role of Elle, several Hollywood actors were considered for the part. But luckily, all of them turned down the opportunity to star in the iconic film, allowing Witherspoon to showcase her brains, beauty, and buckets of talents.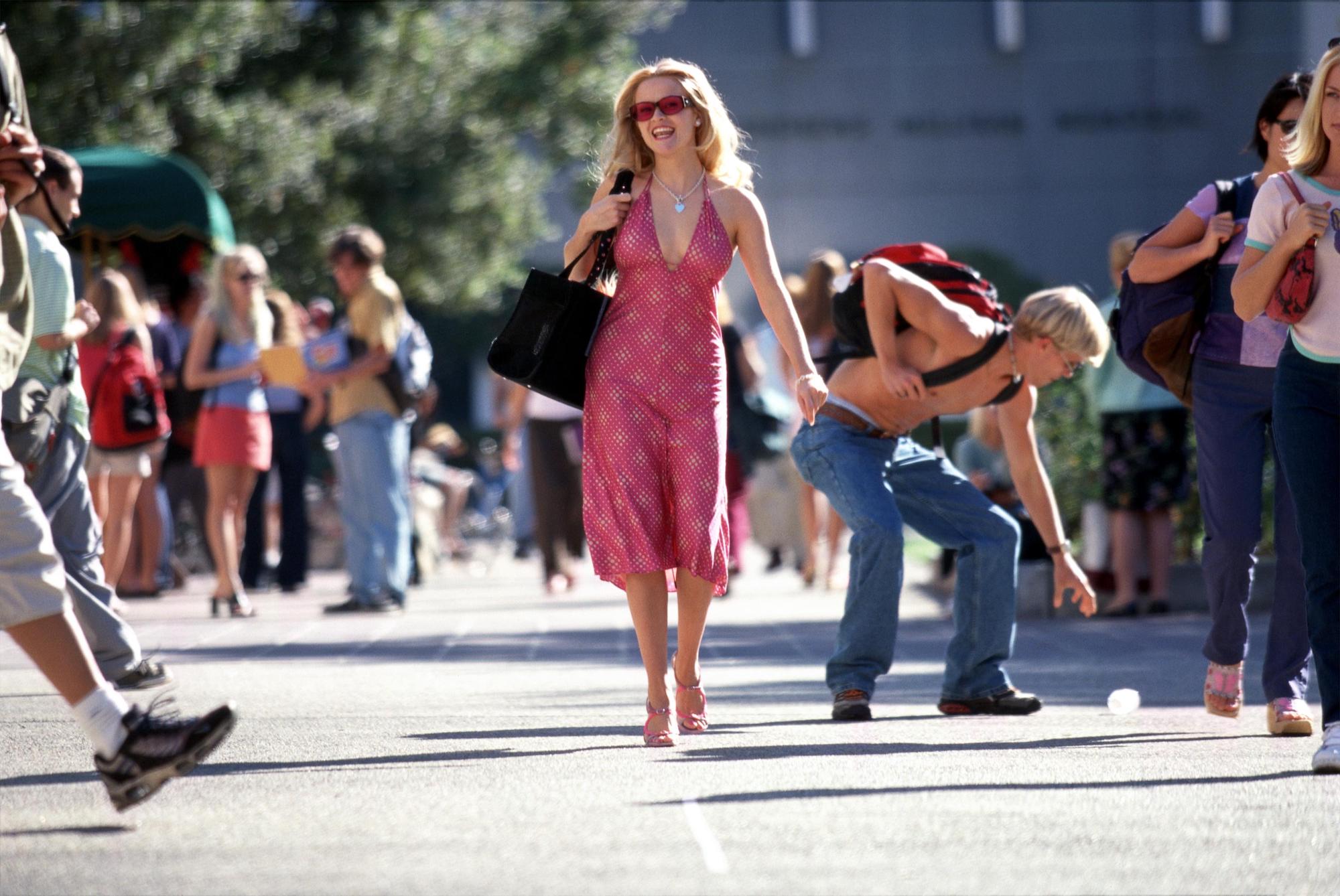 Christina Applegate and Gwyneth Paltrow were among the actors considered for the part of Elle Woods
Witherspoon may have landed the role of the intelligent and driven Elle Woods in Legally Blonde, but she wasn't the first on the list to be considered for the part.
When studio executives were looking for actors to take on the role, they first asked Beverly Hills, 90210 star Tori Spelling to play Elle. After she declined, actor Christina Applegate was the next one up for consideration. However, she was reluctant to star in the film because she didn't want to keep portraying the stereotypical blonde.
"I wasn't like actually offered [the role], but the script came to me," Applegate said during an appearance of Watch What Happens Live! "At the time, I had just gotten off Married With Children and I thought it was too close to what I had been doing."
Other actors who were asked to play the part were Charlize Theron, Gwyneth Paltrow, Alicia Silverstone, Katherine Heigl, Milla Jovovich, and Jennifer Love Hewitt. However, newcomer director Robert Luketic had the perfect person in mind despite producers' reservations.
The director of 'Legally Blonde' knew Reese Witherspoon would make a perfect lead
After producers considering multiple actors to play Elle, Luketic pressed for Witherspoon to star as the female lead in the film. According to Screen Rant, Luketic fell in love with the actor after watching her in the dark comedy Election.
Though Luketic was convinced that Witherspoon would be perfect for the part, MGM executives needed a little more convincing.
"They thought I was a shrew," Witherspoon told The Hollywood Reporter in 2019. "My manager finally called and said, 'You've got to go meet with the studio head because he will not approve you. He thinks you really are your character from Election and that you're repellent.' And then I was told to dress sexy."
In the end, Witherspoon landed the role of Elle and brought the sorority girl and aspiring lawyer battling to overcome stereotypes about blondes to life.
Though Legally Blonde was released 20 years ago, Elle Woods continues to be one of the most enduring, well-known characters in movie history — and it's all thanks to Witherspoon.
Reese Witherspoon loved playing Elle Woods
In October 2020, Witherspoon joined the rest of the Legally Blonde cast to reflect on the film during a virtual reunion.
While looking back on her time filming the movie, Witherspoon shared just how impactful Legally Blonde and Elle Woods have been on pop culture.
"I think she just inspired people to believe in themselves," Witherspoon said of her character. "She just has a true sense of herself, and she always wants to see the best in others.
"She's inspired me to really keep an open mind and always be an advocate for myself and for other people in this world. I think her spirit is something that we could all use a little bit more of right now."
In 2016, the Home Again actor revealed that she loved starring in Legally Blonde, sharing that it's one of her favorite projects to date.
"I loved making Legally Blonde because I love pink! It was really fun," she said on a Facebook Live session, per E! News. "I got to wear all the amazing costumes. I also got to work with a dog every day… I'm obsessed with dogs. I love dogs!"