'Legally Blonde': Who Is the Real Woman Elle Woods Is Based On?
Many people fell in love with the character of Elle Woods, played by Reese Witherspoon. The movie is based on a novel written by a woman who wanted to tell her story. Who is the real woman that the pink-loving student in Legally Blonde is based on? Here is the answer and why Witherspoon almost didn't get the role.
Reese Witherspoon had to prove she was sexy to be in 'Legally Blonde'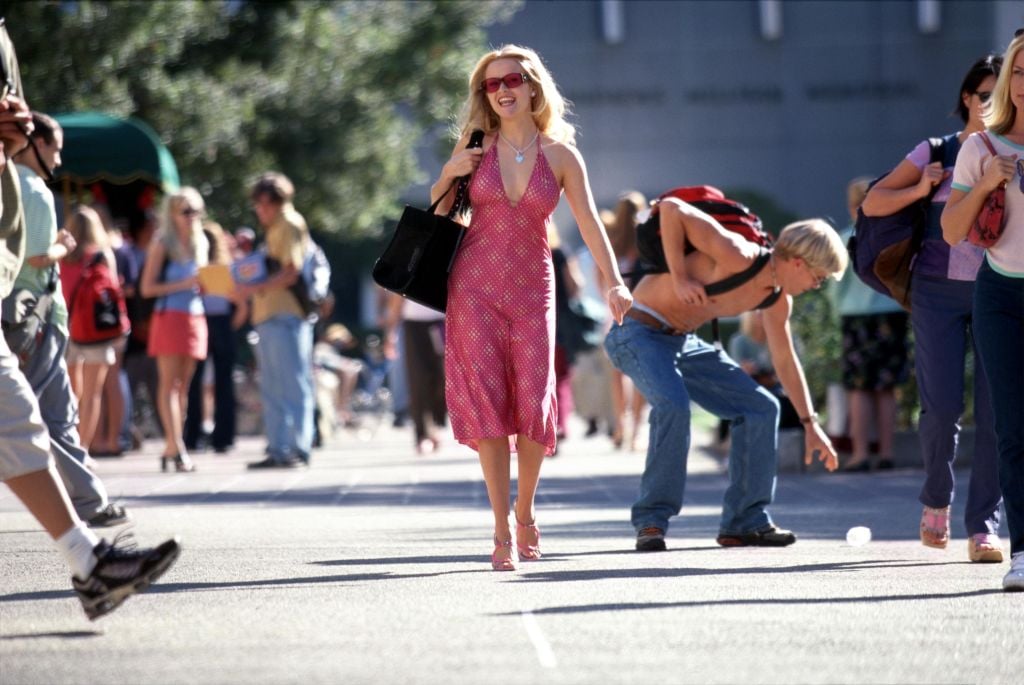 Elle Woods is mostly focused on her looks at the beginning of the movie. Casting directors wanted someone with a lot of sex appeal for the role and they didn't think that could be Witherspoon.
"They thought I was a shrew," she told The Hollywood Reporter. "My manager finally called and said, 'You've got to go meet with the studio head because he will not approve you. He thinks you really are your character from Election and that you're repellent.' And then I was told to dress sexy."
She also talked about the questions she had to answer during the auditioning process. "I remember a room full of men who were asking me questions about being a coed and being in a sorority, even though I had dropped out of college four years earlier and I have never been inside a sorority house," Witherspoon said.
Witherspoon is returning to the role
The franchise continues! Witherspoon and Marc Platt are producing a new Legally Blonde movie. Mindy Kaling and Dan Goor are writing the script, according to The Hollywood Reporter.
Witherspoon will be back to star in the third movie. She previously confirmed that there was a third movie in the works being written by Kirsten Smith and Karen McCullah, who wrote the first movie.
Elle is based on Amanda Brown who wrote a book about her story
The movie is based on a book that shares the same title. It was written by Amanda Brown, who based the story on her life. However, she went to Stanford Law School instead of Harvard. Brown also didn't go to follow her ex-boyfriend to the school.
"I wanted to go to Stanford when I saw the mall. I was like, 'Hmm, Stanford Shopping Center. This is where I want to go,'" she told SFGate. "When I went for my interview I checked out the Polo Store, checked out Neiman's. So I became myopically focused. I had very good test scores."
We see Elle really loves pink in the movie and that was also the case for the author. She wrote her book using pink items like the character.
"I wrote it all on pink paper, with my pink furry pen," Brown claimed. "I finally found an agent who picked it up out of a slush pile because it was on pink paper. It went out to studios and publishing houses the same day, and overnight there was a bidding war. MGM bought it. But it was rejected by everybody on the publishing side."
Brown said she decided to quit instead of continuing school. She published Legally Blonde in 2001.