Legendary Entertainer Frank Sinatra Has a Heartbreaking Connection to the 'Seinfeld' Finale
Strangely enough, 'Seinfeld and Frank Sinatra will forever be linked in history.
Most people don't mention the iconic NBC sitcom Seinfeld and legendary crooner Frank Sinatra in the same sentence.
The former broke the mold for television comedy in 1989, firmly establishing itself as the new way forward for making people laugh. Seinfeld was biting, sarcastic, and ultimately unapologetic. It was a bold new direction for entertainment.
Meanwhile, Sinatra represented the old school. As one of the most influential artists of the 20th century, Ol' Blue Eyes embodied the American perception of what a successful singer and actor should look like.
That's what makes it so strange that these two apparent opposites — Seinfeld and Sinatra — will be forever linked in history.
Frank Sinatra died from a massive heart attack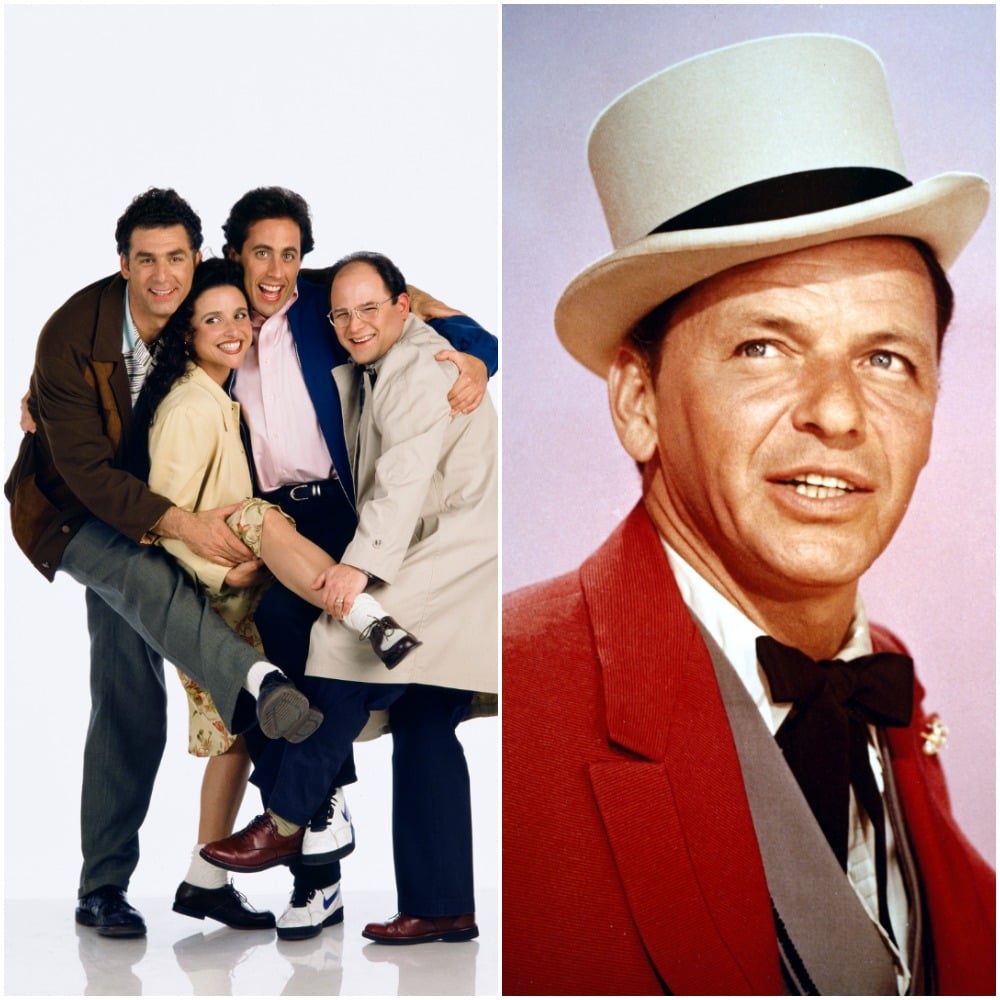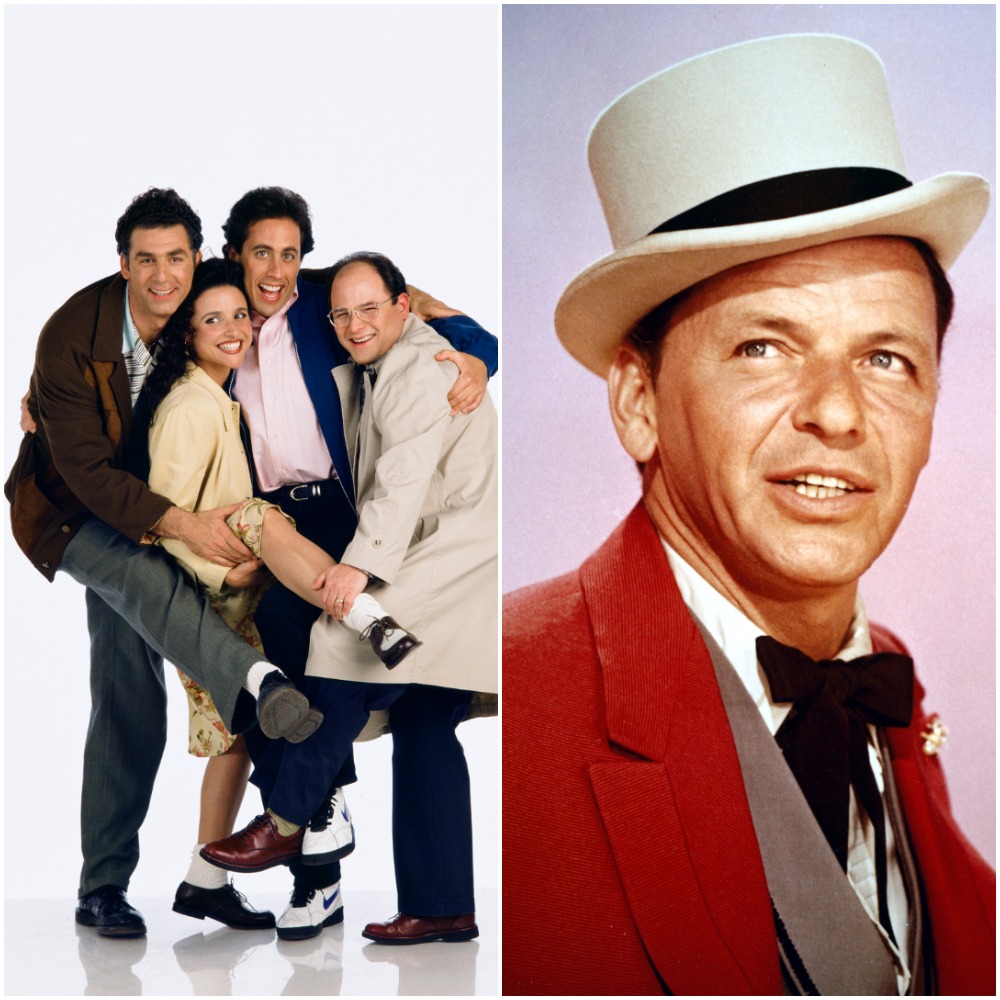 Sinatra was born in Hoboken, NJ in 1915 and eventually became one of the most loved entertainers of all time. His smooth, sultry singing voice turned the nation into fans following the release of his debut album in 1946. His singing career took off, later translating into film roles which earned him multiple awards. Sinatra was one of the biggest stars in the world.
On the night of his death in 1998, the Congressional Gold Medal recipient spent a quiet evening at home, eating Eskimo pies and relaxing. An emergency call came in at 9:14 p.m. because the 82-year-old legend had suffered a massive heart attack.
The music legend died during the 'Seinfeld' finale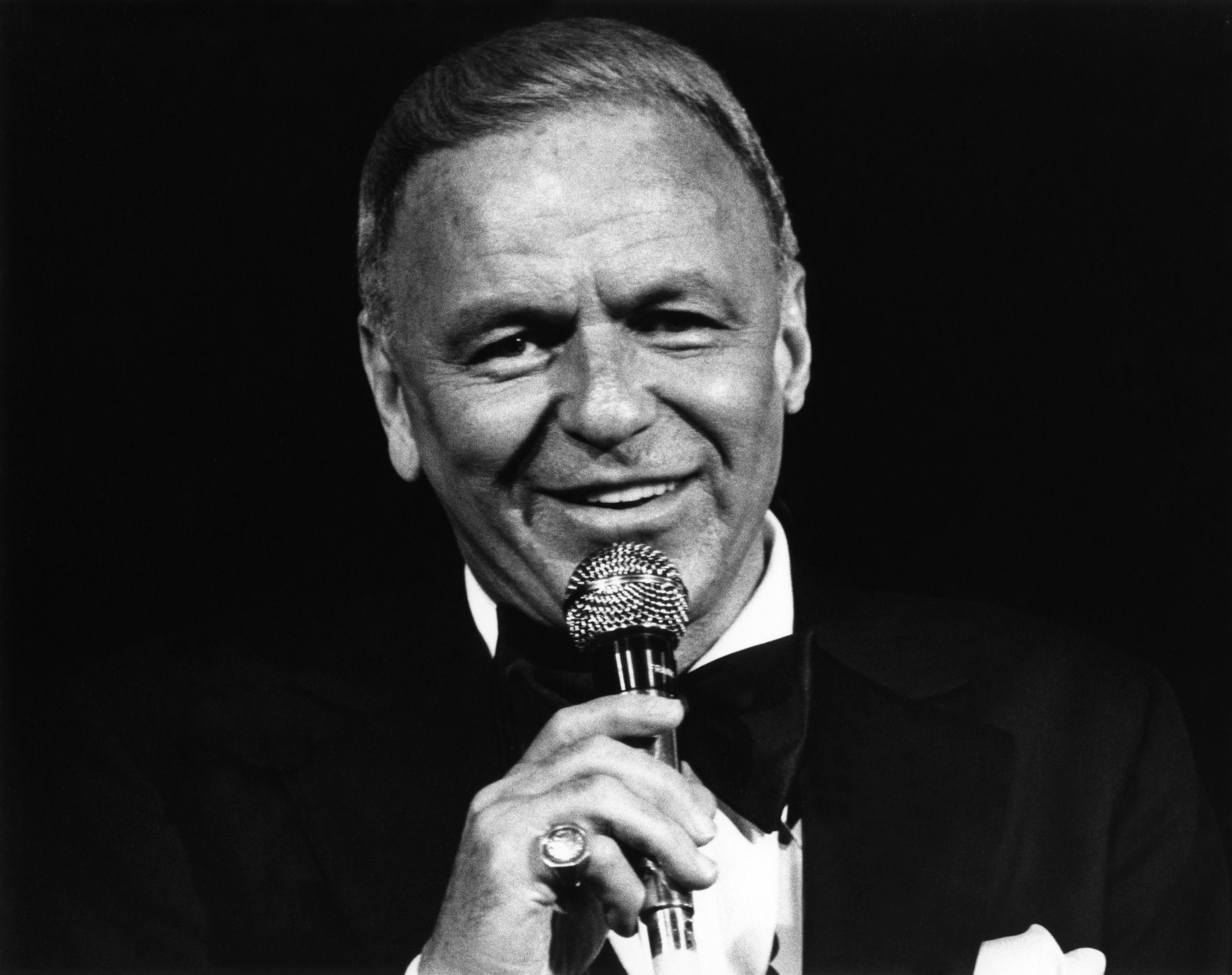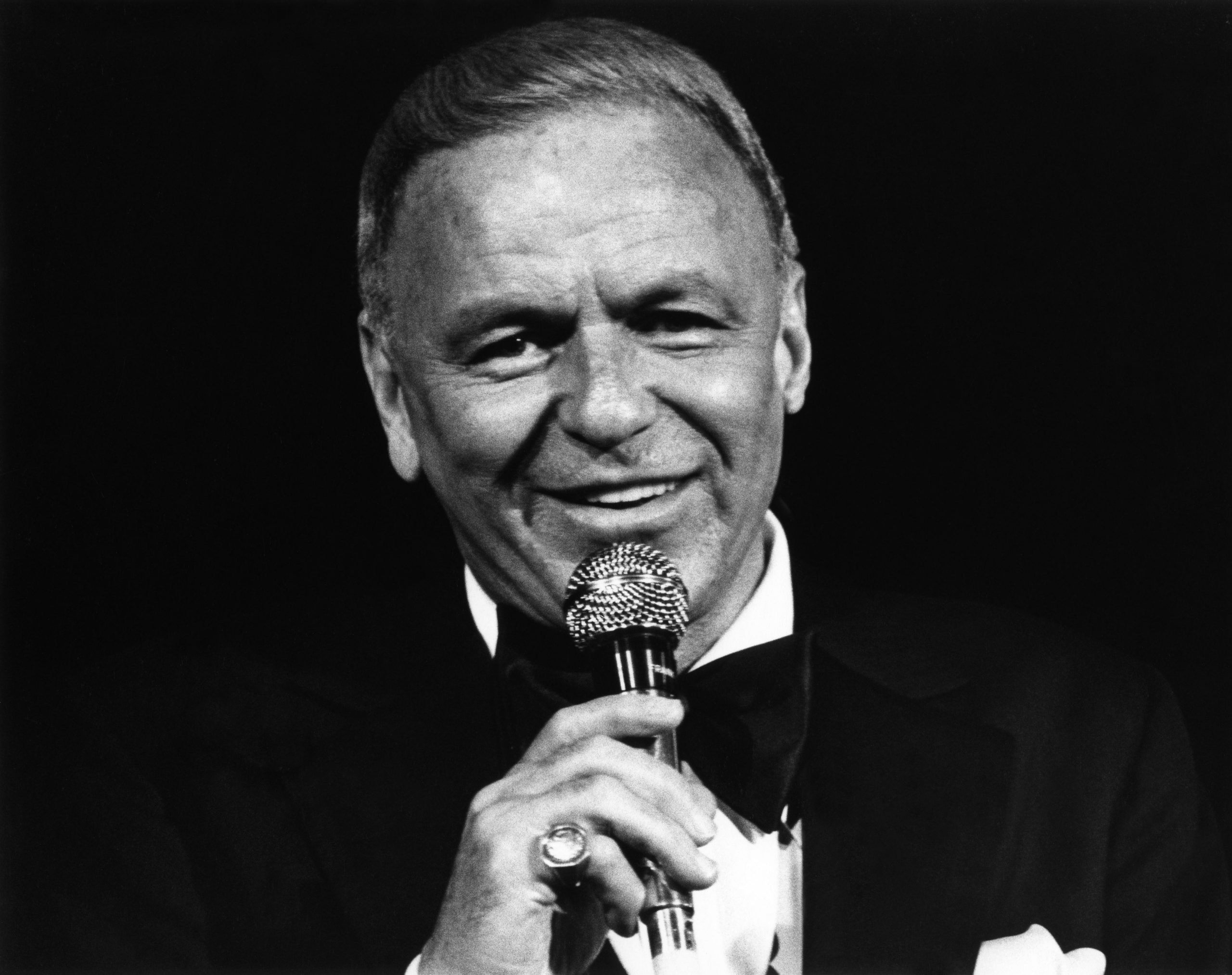 What does Sinatra have to do with Seinfeld? Just that his medical emergency took place during one of the biggest moments for the series. "The Finale" aired on May 14, 1998, at the same exact time the singer was having a medical emergency.
A four-person fire engine company raced to Sinatra's home and arrived in just four minutes, all thanks to the deserted streets. "There wasn't much traffic," Fire Chief Mike Smollen recalled, according to New York Daily News.
It was because Beverly Hills residents were at home watching the highly anticipated series finale. They had no idea that music's biggest star was dying at the exact same time.
'Seinfeld' fans hated the final episode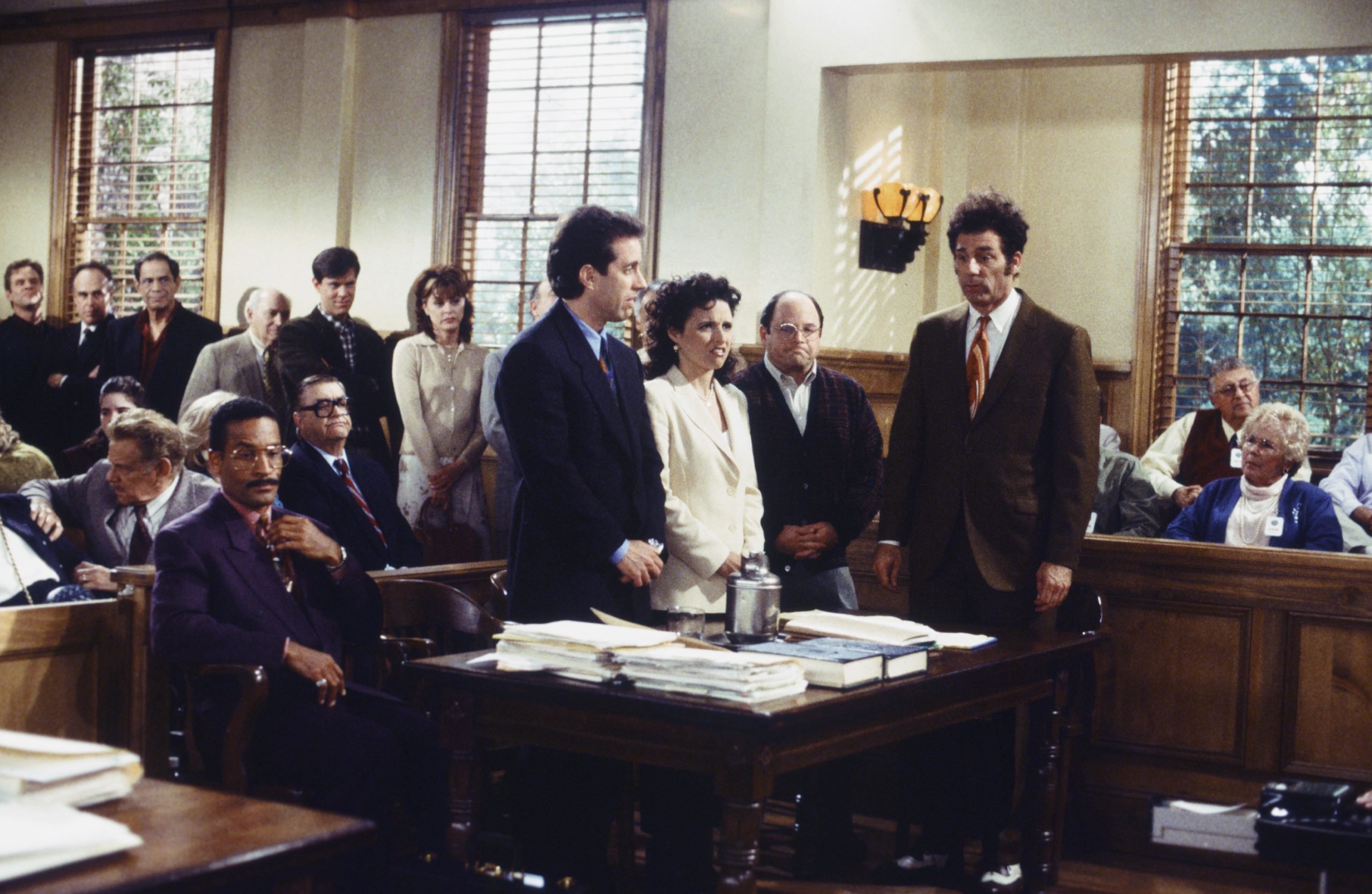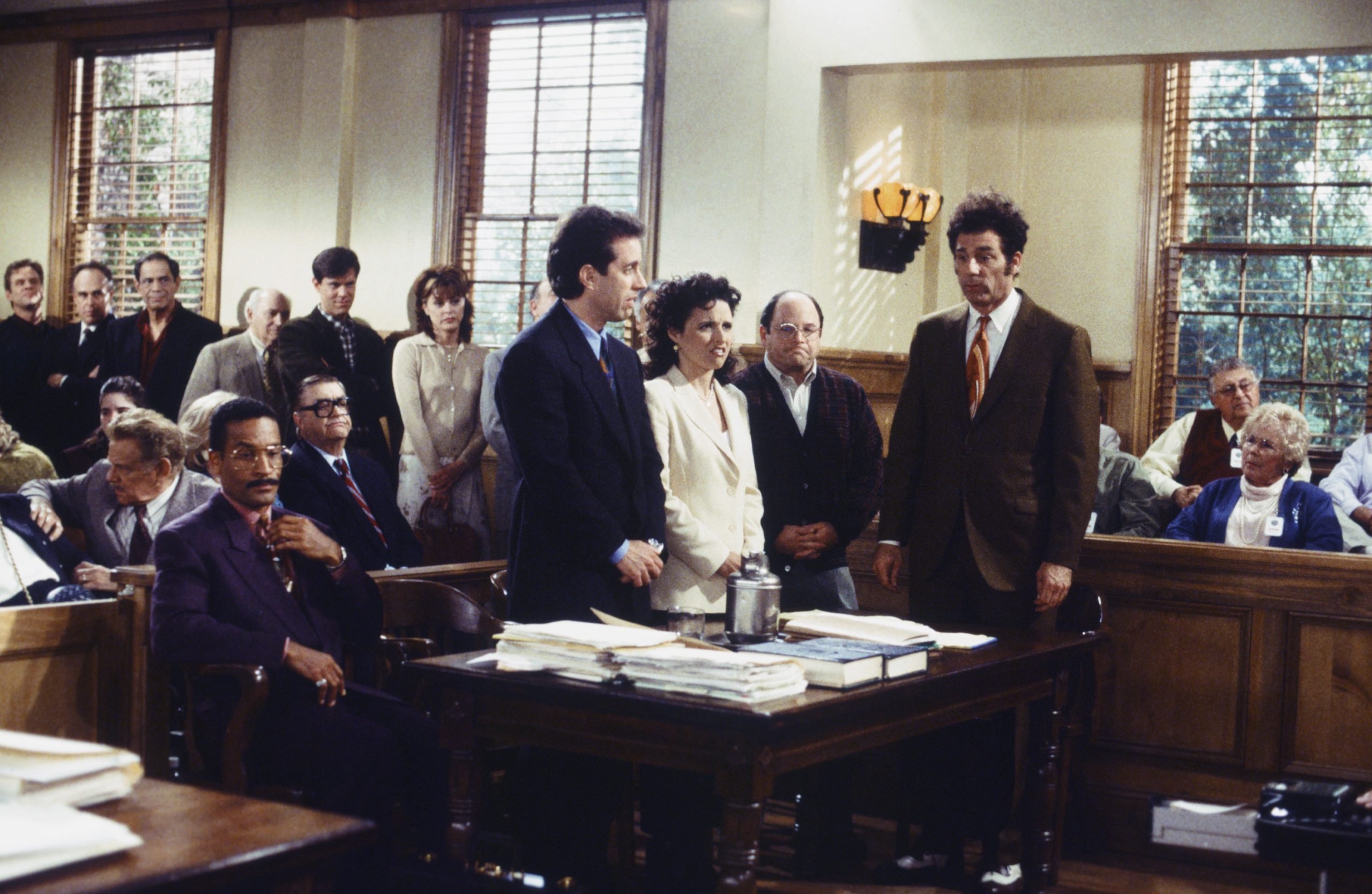 It was fortuitous for the ambulance that the streets were empty that night. Still, most Seinfeld fans probably wish they'd skipped viewing the disappointing final episode altogether.
In it, Jerry, Elaine, George, and Kramer are arrested and put on trial after failing to help a carjacking victim, thereby violating the Good Samaritan Law. Numerous characters from previous seasons come forward to testify against the four friends.
The episode sought to highlight one inescapable truth: the Seinfeld crew had learned nothing and experienced no personal growth over 9 seasons. Even after they are sentenced to jailtime, the friends are still joking around and completely unremorseful for their selfish, despicable behavior.
Fans should have known that co-creators Jerry Seinfeld and Larry David wouldn't have changed tracks and left fans with an uplifting conclusion. And with the death of Sinatra occurring the same night, May 14, 1998 will go down in history as one truly terrible evening.