Why Did Legendary Host Johnny Carson Leave 'The Tonight Show'?
Late-night host Johnny Carson was at the head of 'The Tonight Show' for 30 years, making himself the richest man on TV. So, why did he almost quit in 1979? And what led to his official retirement from television in 1992?
Late-night host Johnny Carson is a legendary television personality, to say the least. His 30-year run as host of The Tonight Show brought him six Emmys, a Peabody Award, and even the Presidential Medal of Freedom. He turned the show into one of the most-watched and most profitable programs on television, and secured the richest TV deal ever offered any individual at the time.
So, why did the often nervous Carson try to quit the show in 1979, stay on iffy terms with NBC executives, and officially retire in 1992?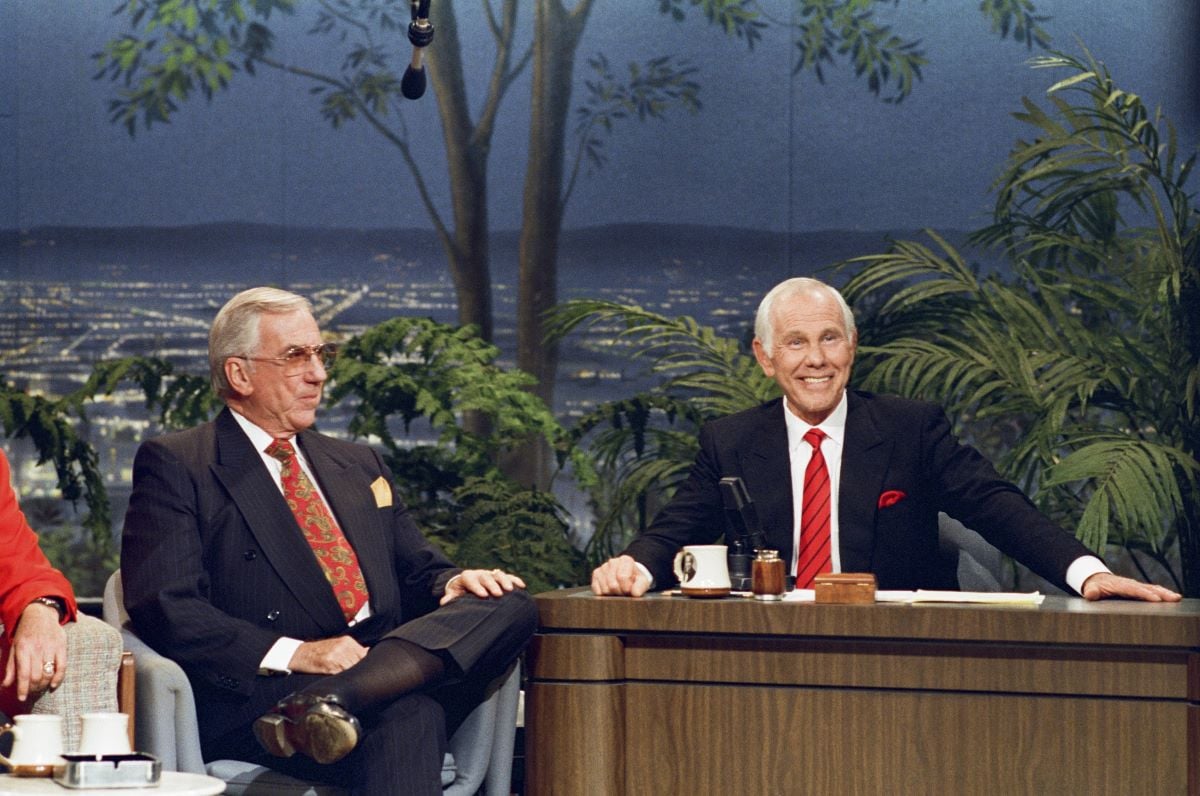 Johnny Carson almost quit 'The Tonight Show' in 1979
As retold by The Hollywood Reporter, Carson was ready to leave his spot at The Tonight Show in 1979. His former lawyer, Henry Bushkin, said the host instructed him to tell the president of NBC he wasn't renewing his contract. Other reports claim it was because NBC executives were complaining about Carson's declining presence to the press.
Whatever his reasoning, Carson was ready to leave. "I'm out," Bushkin recalled the host saying. "I'm tired. Seventeen years is enough. I'm 54 years old. Can you imagine me doing this when I'm in my 60s? That would be absurd!"
As Carson instructed, Bushkin took the news to NBC where it was not well-received. He said CEO Fred Silverman threatened to sue Carson for $100 million due to loss of sponsors, but then the network went to work trying to keep him.
According to Bushkin, secret offers came in from other networks when they sensed Carson's displeasure. They seemingly thought the right deal would compel him to take his talent elsewhere.   
In 1980, Carson ended up signing an NBC contract with the richest deal in the history of TV at the time. His yearly salary was set at $25 million to be on-air one hour a night, three nights a week, 37 weeks a year.
Johnny Carson retired from 'The Tonight Show' in 1992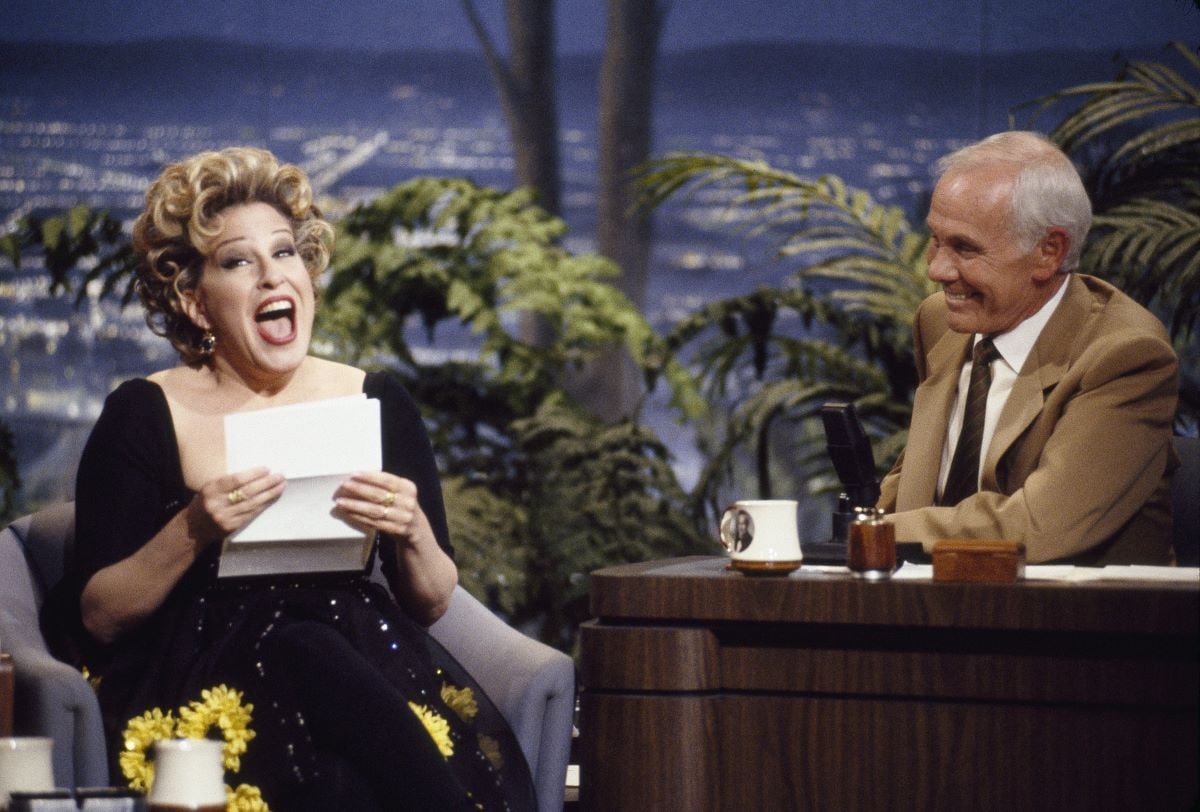 Those close to Carson said he was still unsatisfied in his relationship with NBC executives. When cable television took a toll on his viewership, he decided to leave on a high note.
Carson announced his impending departure from late-night with his signature humor. He told viewers, "I've announced that May 22, 1992, will be my last show. Ed [McMahon] announced he'll be going with me. But I don't know if he read the fine print in his contract. When I die, he's also going with me."
This time, Carson was serious about retiring at 66. His last guests were Robin Williams and Bette Midler. Apparently aware of the moment in the making, Midler called herself "the last fool Mr. Carson will have to suffer gladly" before serenading him with an emotional rendition of "One More for the Road."
Fans were sad to see Carson go, but some were surprised he remained — especially past the summer of 1991 when he experienced two significant losses.   
Johnny Carson mourned the loss of his son, Rick, and his friend, Michael Landon, in his last year on 'The Tonight Show'
After Carson announced his impending retirement, his son, Rick, died tragically. That event was followed soon after by the death of Carson's friend, Little House on the Prairie actor Michael Landon, of pancreatic cancer. Some thought it would hasten the host's departure, but he returned with a touching tribute instead.
A report from 1991 noted, "Carson, in his first Tonight Show broadcast since the death of his son Rick in an auto accident, fought back tears as he eulogized the 39-year-old photographer and showed examples of his work."
In a departure from his normal hilarity, Carson told viewers of his son's life and shared how Landon called to express his sympathy over Rick's death late in June of 1991. "A week later Michael Landon was dead," he noted. "These have not been the most happy several weeks."
But Carson continued in his role until the promised date despite that display of grief. Following his retirement, he popped up on other TV favorites like Cheers and The Simpsons, but not frequently. And that may have been due to his health.
Carson was 79 when he died in 2005. His death certificate listed his immediate cause of death as "respiratory arrest" with an underlying factor being 20 years of emphysema according to The Associated Press. Carson was a heavy smoker, a compulsion he said he regretted having in many interviews.
So in the end, the illness may have contributed to his decision to leave, though the public wasn't aware he was sick until 10 years after his retirement. But whatever his reason, some longtime fans of The Tonight Show feel it's never been the same without him.