'LEGO Star Wars Terrifying Tales': How to Watch the Disney+ Halloween Special
New Halloween movies and specials are flying in, and Star Wars joined the mix. Every year, Disney promotes its spooky season collection of Halloweentown, Coraline, Hocus Pocus, Haunted Mansion, and other treats. But it's time for new content. The LEGO Star Wars Terrifying Tales will debut on Disney+ soon.
But the LEGO Star Wars special shouldn't be confused with Disney+ Day. Following are the details of the Halloween streaming event.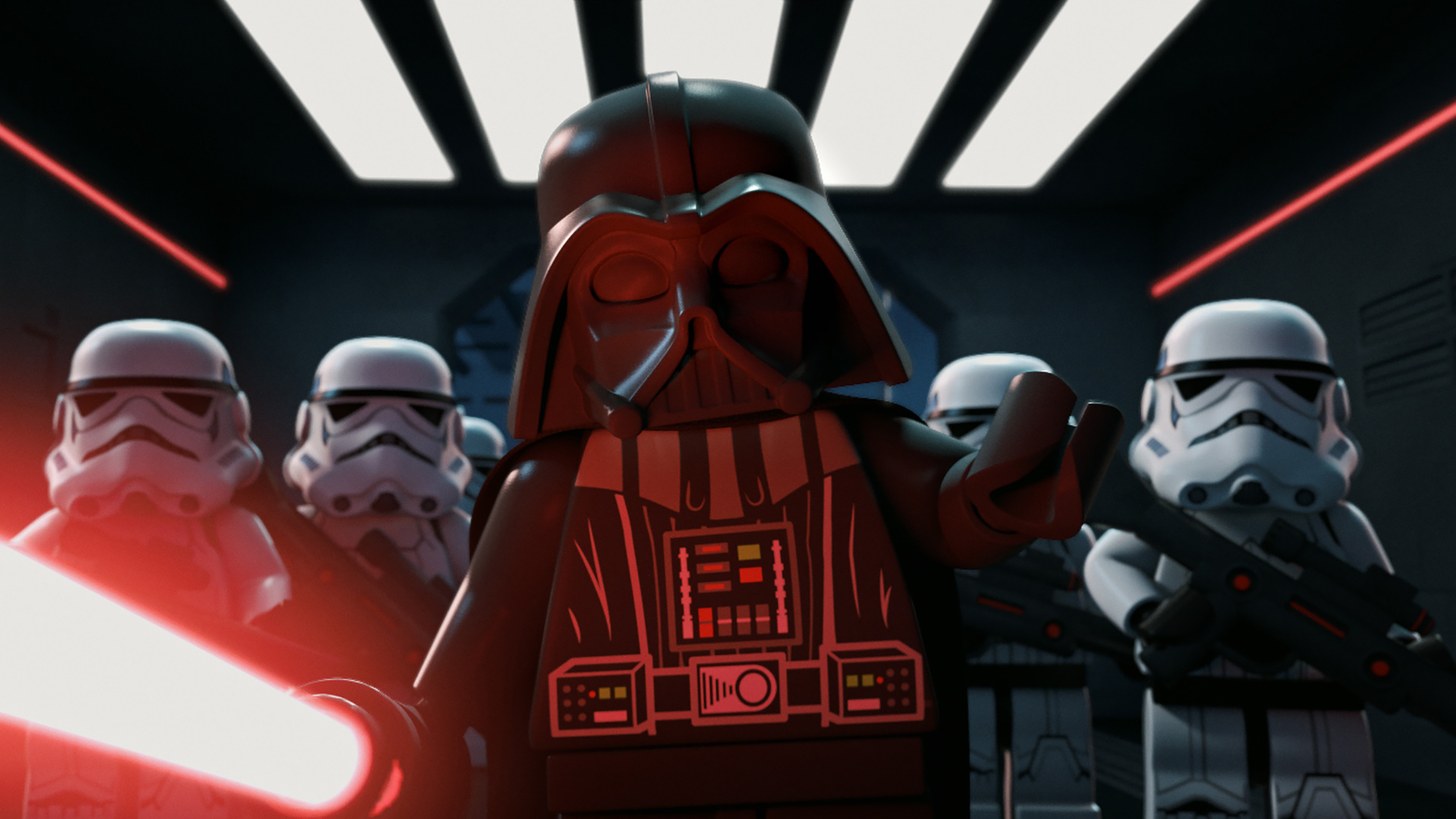 'Terrifying Tales' will be part of the Hallowstream
Disney+ Day will feature new releases such as Jungle Cruise and Shang-Chi and a Marvel Cinematic Universe future preview. Nov. 12 is now its annual celebration.
However, LEGO Star Wars Terrifying Tales will not be part of Disney+ Day. Instead, it's part of the new "Hallowstream" collection, in addition to various classics, shorts, and original content like the LEGO Star Wars Halloween feature. Disney+ released the collection on Sept. 24, 2021.
For Pixar fans, Mater and the Ghostlight is streaming along with Toy Story of Terror. And who could forget about classic Halloween movies such as Hocus Pocus, Twitches, and Halloweentown? Along with the classics, Disney+ included new movies like Cruella and Into the Woods. All are streaming on Disney+ as of the Hallowstream release date.
However, the LEGO Star Wars Terrifying Tales was not released on Sept. 24. So when can fans finally watch it?
RELATED: There Could Be a 'Halloweentown 5' on Disney+ in the Future: Here's Why
When can you watch the Halloween 'LEGO Star Wars' special?
First of all, what is Terrifying Tales about? According to the Star Wars site, the story takes place after The Rise of Skywalker.
Poe Dameron and BB-8 must make an emergency landing on the volcanic planet Mustafar where they meet the greedy and conniving Graballa the Hutt. The crime boss has purchased Darth Vader's castle and is renovating it into the galaxy's first all-inclusive Sith-inspired luxury hotel. While waiting for his X-Wing to be repaired, Poe, BB-8, Graballa, and Dean venture deep into the mysterious castle with Vader's loyal servant, Vaneé. Along the way, Vaneé shares three creepy stories linked to ancient artifacts and iconic villains from across all eras of Star Wars. As Vaneé spins his tales and lures our heroes deeper into the shadowy underbelly of the castle, a sinister plan emerges. With the help of Dean, Poe and BB-8 will have to face their fears, stop an ancient evil from rising, and escape to make it back to their friends.
LEGO Star Wars Terrifying Tales will not stream until Oct. 1.
Highlights from the 'LEGO Star Wars' trailer
We all knew Darth Vader was scary, but how could LEGO characters scare anyone? The trailer reveals how the franchise has expanded to a broader audience.
The Terrifying Tales capitalizes on humor more than its scary roots. The trailer opens with Poe and BB-8 walking into Darth Vader's castle, aka the "Empire Emporium." A glitchy Darth Vader greets them.
There are several laughable moments, such as denouncing that any of these tales actually happened. But the most well-regarded part was the trailer's ending—It references Jack Nicholson's "Here's Johnny" moment from The Shining.
Star Wars fans don't need Halloween movies; They have their Halloween season lined up on Oct. 1 with the Terrifying Tales event.
RELATED: Oscar-Winning' Star Wars' Editor, Marcia Lucas, Says J.J. Abrams Doesn't 'Have a Clue' About the Characters