Lena Waithe Regrets How She Handled Alleged Sexual Harassment Claims About Jason Mitchell on 'The Chi'
Fans of The Chi were nervous to see season 3 play out after Jason Mitchell's firing and the exit of Tiffany Boone. Boone left the show amid accusing Mitchell of sexual harassment. Lena Waithe, the creator of the show, admits she regrets the way she handled the ordeal with Mitchell and Boone.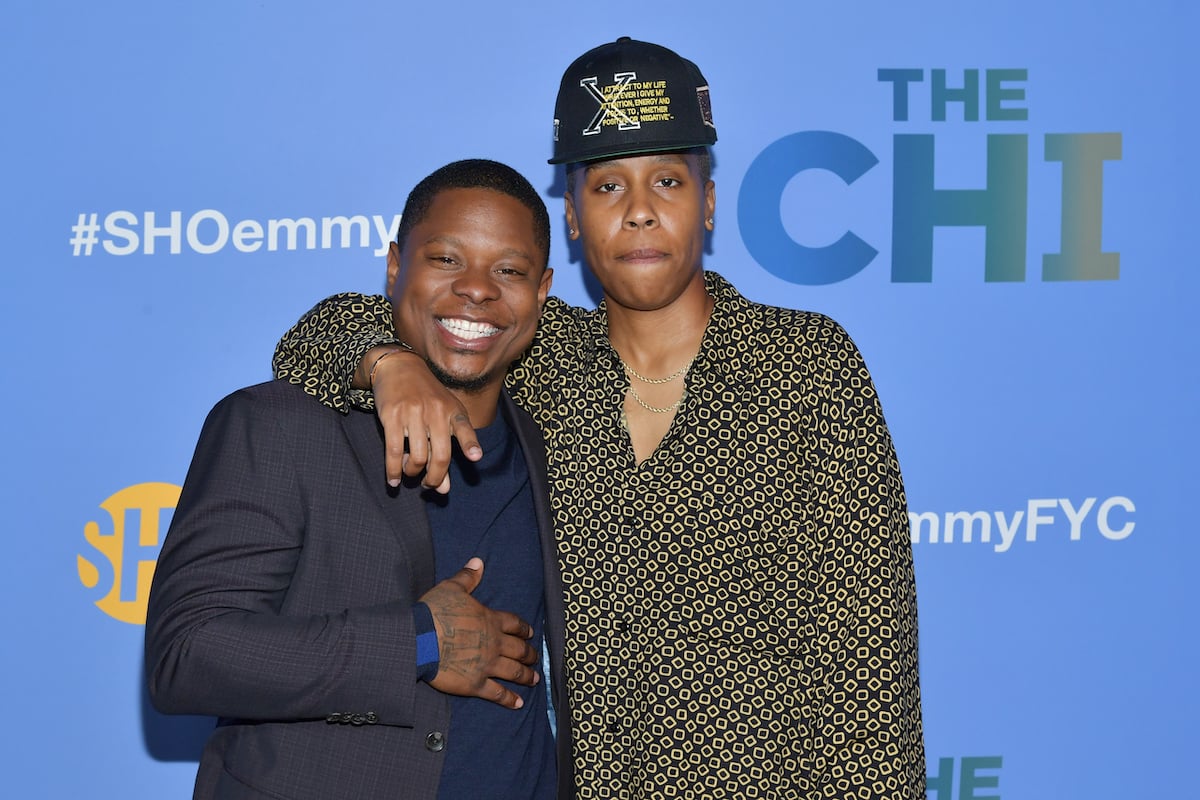 Lena Waithe responds to Jason Mitchell's firing and Tiffany Boone's exit on 'The Chi'
Mitchell's firing came days after The Chi was renewed for season 3. According to The Hollywood Reporter, several of Mitchell's co-stars, including his on-screen love interest Tiffany Boone, filed sexual harassment claims against him with the network.
Boone's exit came after alleged failed attempts to correct Mitchell's behavior with mandatory sexual harassment trainings.
Mitchell initially signed on for season 3 but was fired.
Related: 'The Chi': Lena Waithe Responds to Claims That She Knew About Jason Mitchell's Misconduct
Waithe spoke with The Breakfast Club to address criticism that she allowed Mitchell's behavior to continue for as long as it did. She admitted that instead of her handling the situation herself, she let HR at Showtime, as well as the showrunner of The Chi, take their own measures with Micthell and the rest of the staff.
Waithe claimed the showrunner told her things on set were good during the filming of season 2. She later learned otherwise. 
I'm hearing that the set is completely different … and then I get a call from Ayanna (Floyd Davis, the show runner) saying that things are persisting, not a lot has changed in that area, but you can't reach out, you've gotta sit tight, HR has to handle it. And my biggest regret is that I should have just said, 'Forget that,' and not trusted anybody to do my job and just reached out to Tiffany on my own, like, 'Yo, what's going on? What can I do? What can Lena do?' And instead, I trusted someone else to do my job.

Lena Waithe, The Breakfast Club
Lena Waithe regrets her handling of the allegations against Jason Mitchell on 'The Chi'
The Chi returned for season 3 in June 2020 with several new cast members. In the absence of Mitchell and Boone, storylines of other characters are being further delved into. Still, Waithe knew the task she was up against with viewers missing Mitchell and Boone as they were two central characters.
When speaking with Kandi Burruss in an episode of her YouTube series Speak On It, Waithe says she ultimately regrets her handling of the situation with Mitchell.
Related: Jacob Latimore Admits He Heard Rumors Of Jason Mitchell Sexually Harassing Co-Stars Of 'The Chi'
"I just wish I had the tools and I wish I was more mature and I wish I stepped up in a different way," she said. "Even my behavior that followed…I wish I would have just handled it differently. But now…we've finally figured out our groove, we've finally figured out the ingredients and it takes time sometimes to do that – it takes time to learn the lessons and to really figure it out."
Overall, Waithe says the experience was a learning lesson for her. She now believes that she's found her footing three seasons in and looks forward to the outcome.