Lena Waithe's Wife Files for Divorce Nearly a Year After Announcing Separation
Screenwriter and actress Lena Waithe married longtime girlfriend, Alana Mayo in November 2019. However, a couple of months later, the newlyweds announced their separation. Almost a year following the split, Mayo has officially filed for divorce.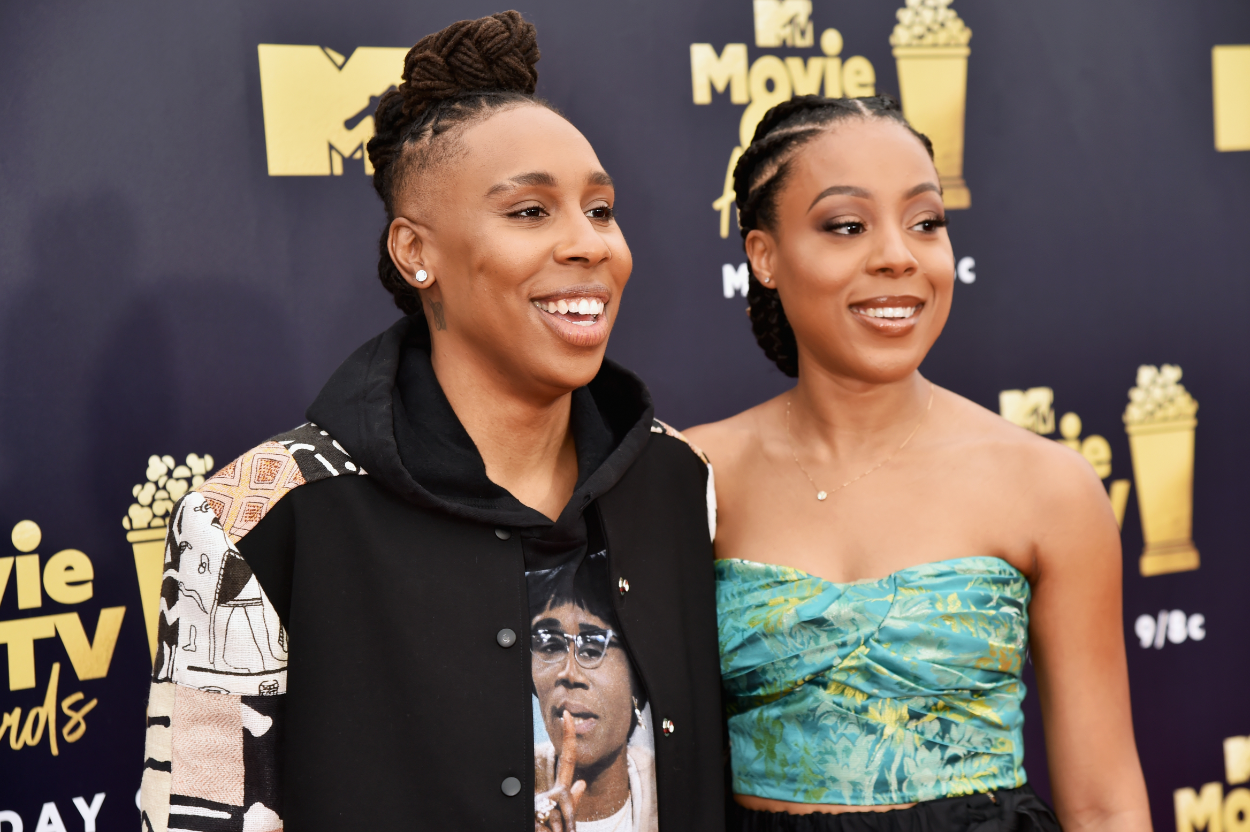 Lena Waithe is a screenwriter and actress
Initially from Chicago, Illinois, Lena Waithe moved to Los Angeles at the age of 22 to pursue her television writing dreams. She got her foot in the door as an assistant to the executive producer of popular long-running sitcom Girlfriends before landing her first writing gig on Fox's Bones.
Waithe extended her reach and became a producer for Dear White People (2014) and an actress in the HBO comedy series, The Comeback. In 2017, the screenwriter won a Primetime Emmy Award for Outstanding Writing for a Comedy Series, the first Black woman to do so, for her work on Netflix's Master of None.
Waithe has since created shows The Chi, Boomerang, and Twenties, and wrote and produced romantic crime drama, Queen & Slim. She also has a recurring role in the HBO science-fiction series Westworld as Ash James.
Lena Waithe and Alana Mayo announced separation shortly after marriage
In a 2016 interview with Refinery29, Waithe explained how she and her girlfriend Alana Mayo met. According to the screenwriter, the two first crossed paths at a general meeting as Mayo.
Waithe said she didn't initially pursue Mayo because the production executive had only dated men until that point. However, she explained Mayo made the first move, and the two had dinner together that went very well.
They saw each other again at a housewarming event where they revealed their feelings for each other and began a relationship shortly later. During a 2017 episode of the Homophilia podcast, Waithe revealed she popped the question as the two spent Thanksgiving together in Tokyo, a nod to the episode that earned her the Emmy.
Two years later, in Nov. 2019, Waithe sat down with singer John Legend on The Ellen Show and revealed she and Mayo secretly tied the knot at a San Francisco courthouse. Only two months later, the couple released a statement announcing their separation.
Lena Waithe wife filed for divorce a year after marriage
After news of the split, Love B. Scott reported Waithe only married Mayo to prove herself as the screenwriter allegedly had a history of infidelity in the relationship. The exclusive also revealed that Waithe bought other women "designer gifts" while married.
Although it's not clear why the couple called it quits, many sources believe Waithe wasn't ready to settle down and had a fling with actress Cynthia Erivo.
The Harriet lead and The Chi creator have gushed about each other in person and online, and sources reported they had moved in together. The two have not confirmed or denied a romantic relationship as of yet. According to a petition obtained by media outlet The Blast, Mayo officially filed for divorce 10 months after announcing their separation.
It's unclear why Mayo waited nearly a year to file the papers as their representatives have declined requests to comment.