Leonardo DiCaprio's 1st Film Was an Epic Embarrassment
The good thing is that this film did not set the tone for the rest of Leonardo DiCaprio's incredible acting career. 
It is interesting to see the paths of failures and successes actors can take before becoming household names. Even Leonardo DiCaprio has an epic embarrassment he probably doesn't want to include on his resume. The good thing is that this film did not set the tone for the rest of his incredible acting career. 
Leonardo DiCaprio maintains a diverse acting resume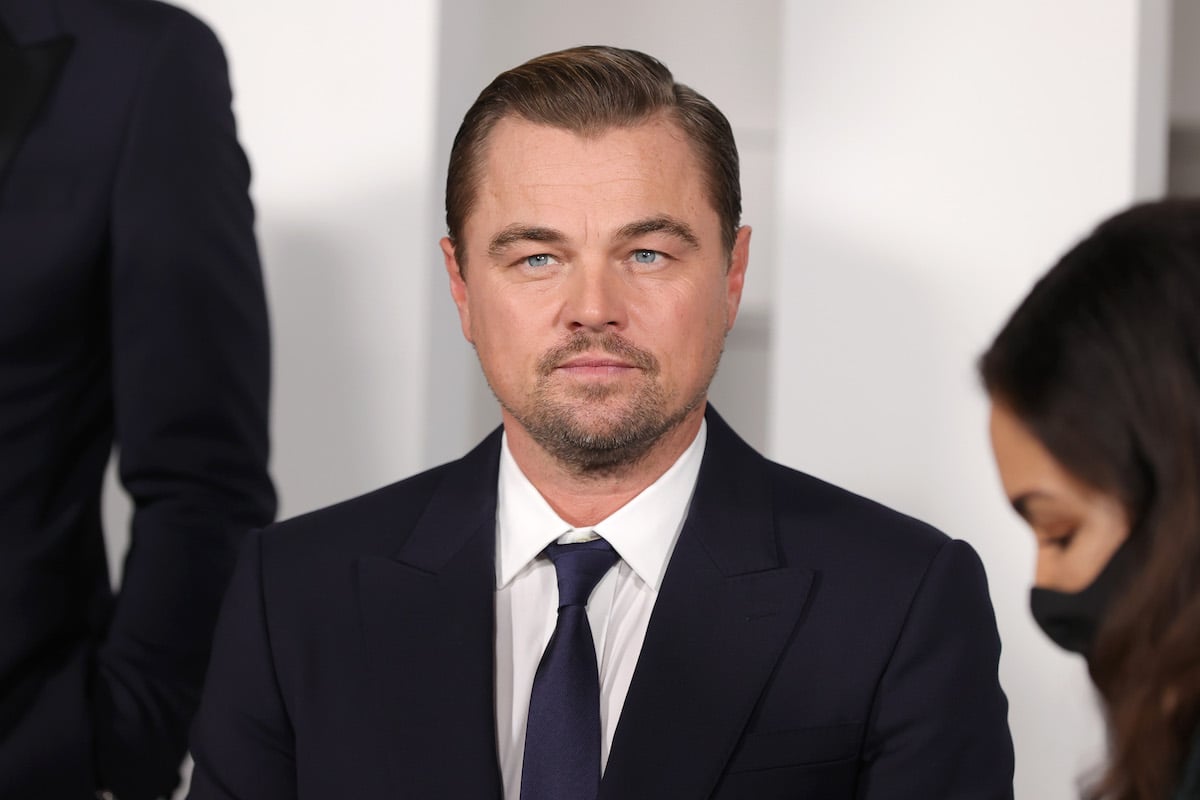 DiCaprio has had a successful, diverse career in acting. According to IMDb, the LA native started with rather humble beginnings as a cast member on the TV show Growing Pains. While his part in the 1985 ABC sitcom was short-lived, DiCaprio's role as Luke Brower gained him attention. 
In the early '90s, DiCaprio started taking on movie roles. He appeared in Who's Eating Gilbert Grape (1993), The Quick and the Dead (1995), and The Basketball Diaries (1995). These roles helped the young actor prove himself, but his career truly took off when he starred in Baz Luhrmann's 1996 film, Romeo + Juliet, opposite Claire Danes.
In 1997, DiCaprio starred in Titanic, which became the highest-grossing movie of all time. After the extreme success of James Cameron's epic romance-meets-disaster film, he slowed down and took on roles in The Man in the Iron Mask (1998) and The Beach (2000). 
DiCaprio's career picked up steam in 2002 when he partnered with Martin Scorsese for Catch Me If You Can and Gangs of New York. In later years, he took on The Departed (2006), Shutter Island (2010), Inception (2010), and The Wolf of Wall Street (2013).
DiCaprio has been nominated for many awards throughout the years. He finally won an Academy Award for Best Actor for his performance as Hugh Glass in The Revenant (2015). All of this success has helped the A-list star accrue a net worth of $260 million.
Leonardo DiCaprio's debut was a low-budget horror film 
In 1991, DiCaprio made his feature film debut in Critters 3. The low-budget comedy horror film takes place sometime after the events of Critters 2: The Main Course. DiCaprio plays Josh, the stepson of a corrupt landlord of an LA apartment tower.
The remaining creatures from the previous movie manage to lay their eggs under a car that carries them to the tenement. There, they hatch and wreak havoc on the residents, forcing the survivor to seek protection on the roof. According to Looper, Critter 3's only real claim to fame is that it's DiCaprio's film debut.
The first two movies were successful "despite being a derivative Gremlins knock-off, gaining a cult following, as reflected in the Rotten Tomatoes audience score." The first two movies may have been commercially successful but the third installment was a "direct-to-video disappointment" with its own embarrassing Rotten Tomatoes audience rating of 23%.
One reviewer wrote, "Suffers from an anemic, episodic plot, weak special effects, and most damning, membership in a virtually worthless film genre — little monster comedies." Another reviewer followed with, "Its claim to fame is that it marked Leonardo DiCaprio's film debut, but aside from that Trivial Pursuit tidbit, there's not much to recommend this subpar entry."
What is Dicaprio doing now?   
Outside of acting, DiCaprio chooses to spend much of his time advocating for the environment. He has given numerous speeches and donated millions and millions of dollars to environmental and humanitarian causes.
In more recent years, reports IMDb, DiCaprio produced a film about global warming called Ice on Fire (2019). He's also appeared in Netflix's political satire film, Don't Look Up (2021), about two low-level astronomers who must warn the world about an incoming asteroid on a trajectory to destroy the world.