Leonardo Dicaprio and Brad Pitt Worked Together Once for a Martin Scorsese Short Film
Brad Pitt and Leonardo Dicaprio starred in Quentin Tarantino's Once Upon a Time…in Hollywood. And Viewers quickly noticed the dynamic duo's new friendship. They were shocked that Pitt and Dicaprio hadn't worked together before—But they did. The actors starred in a Martin Scorsese short film in 2015.
Dicaprio has appeared in several Scorsese movies and is working on a new one. So what was this short film he and Pitt worked on?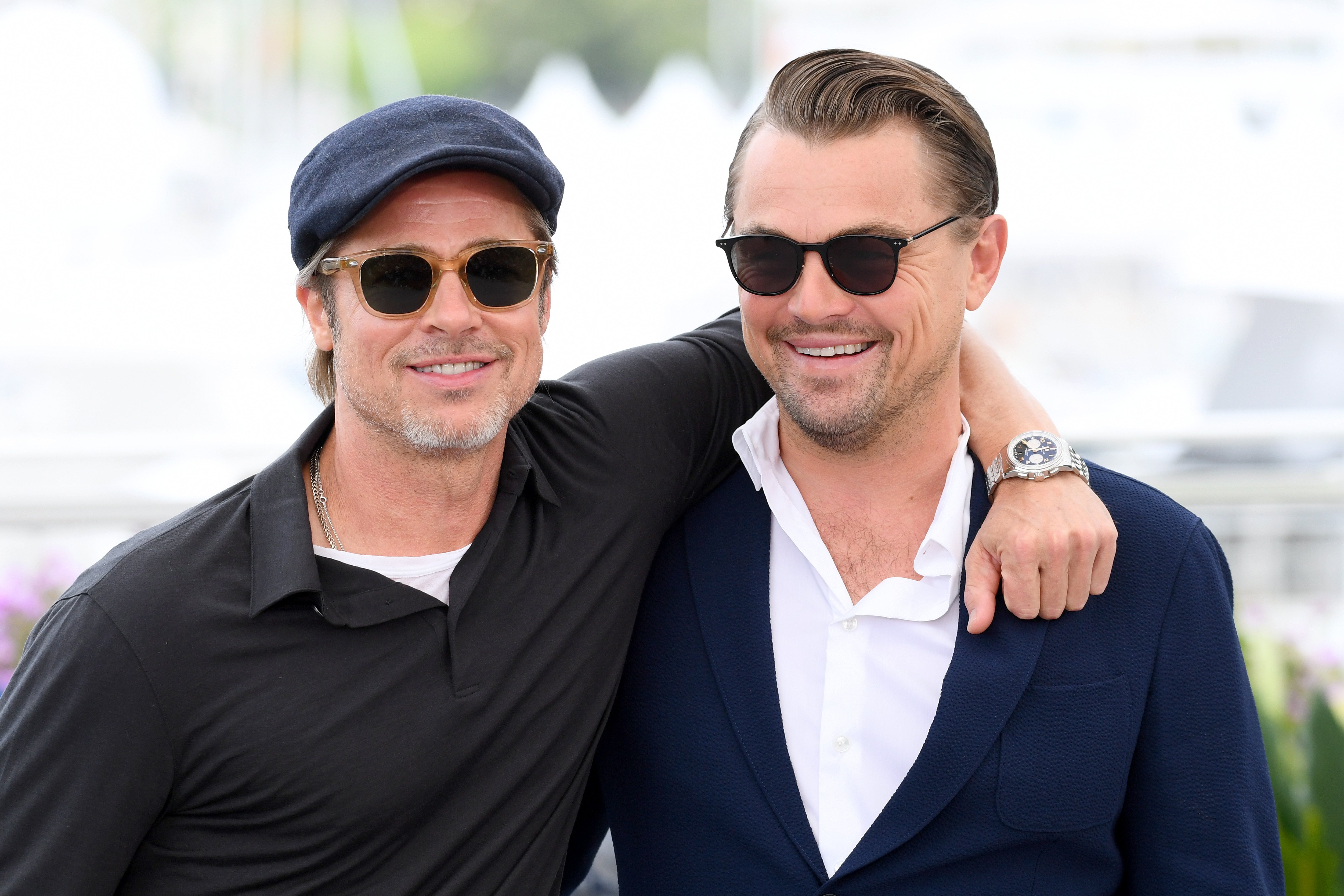 Leonardo Dicaprio and Brad Pitt were in 'Once Upon a Time in Hollywood'
Tarantino took audiences back to 1969 Hollywood—the bright sunset strip, the celebrity opulence, and the Manson Family crimes. Margot Robbie portrayed the late actor Sharon Tate. In good-old Tarantino fashion, he put his own spin on a historical incident.
Brad Pitt played Cliff Booth in Once Upon a Time…in Hollywood; Dicaprio was Rick Dalton. Cliff works for Rick, as he hasn't performed stunts in years. The characters became best friends while working on the set of Bounty Law.
Pitt graciously pointed out Dicaprio in his Academy Awards speech. Afterward, fans fawned over the duo's friendship. Dicaprio didn't take home an award for Best Actor, but Pitt won awards from the Screen Actors Guild and the Golden Globes for Cliff Booth.
Martin Scorsese's short film with Leonardo Dicaprio and Brad Pitt
Martin Scorsese's movies are some of Dicaprio's most outstanding roles: Shutter Island, The Aviator, Gangs of New York, and The Wolf of Wall Street. The director has also worked with one of Hollywood's most praised actors: Robert De Niro.
Scorsese created a short film called The Audition starring Dicaprio and De Niro. The Venice Film Festival was supposed to debut the short film. However, that was canceled.
Dicaprio and De Niro play fictional versions of themselves at an audition. The problem is they are vying for the same role in a new Scorsese movie. After the two explain why they deserve the part, Scorsese gives up. This is where Brad Pitt comes in.
Scorsese meets with Pitt in Japan and chooses him. In an ironic conclusion, the director looks unimpressed when Pitt reads a few lines. Dicaprio and De Niro can't figure out why the director didn't pick either of them.
The Audition never had a commercial release. Unfortunately, the film is not available on a verified streaming service.
Leonardo Dicaprio and Martin Scorsese's upcoming film
Scorsese and Dicaprio collaborated once again for the upcoming film, Killers of the Flower Moon. According to IndieWire, production began in April 2021 in Oklahoma. The movie is an American Western crime drama, also starring De Niro, Jesse Plemons, and Lily Gladstone.
The plot focuses on the death of Osage Tribe members in the 1920s. The FBI and J. Edgar Hoover investigate. Dicaprio plays Ernest Burkhart. De Niro portrays the real-life convict William Hale.
In a statement, Scorsese teased his new film.
"To be able to tell this story on the land where these events took place is incredibly important and critical to allowing us to portray an accurate depiction of the time and people," Scorsese explained. "We're grateful to Apple, the Oklahoma Film and Music Office, and The Osage Nation, especially all our Osage consultants and cultural advisors, as we prepare for this shoot. We're excited to start working with our local cast and crew to bring this story to life on screen and immortalize a time in American history that should not be forgotten."
Paramount Pictures and AppleTV+ have not set a release date.