Leonardo DiCaprio Did 'Whatever He Wanted' While Filming 'What's Eating Gilbert Grape' — 'I Would Be Throwing Spaghetti in the Air'
Leonardo DiCaprio had free reign to do whatever he wanted when playing his role in 'Gilbert Grape.'
Leonardo DiCaprio has starred in countless movies, but one of his most memorable performances is his role in What's Eating Gilbert Grape. At just 19 years old he portrayed a mentally-disabled boy being looked after by his older brother, co-star Johnny Depp. 
While shooting What's Eating Gilbert Grape, Leonardo DiCaprio had the freedom to do whatever he wanted with his character and loved every minute of it. 
Leonardo DiCaprio visited a home for the mentally-disabled to prepare for 'What's Eating Gilbert Grape'role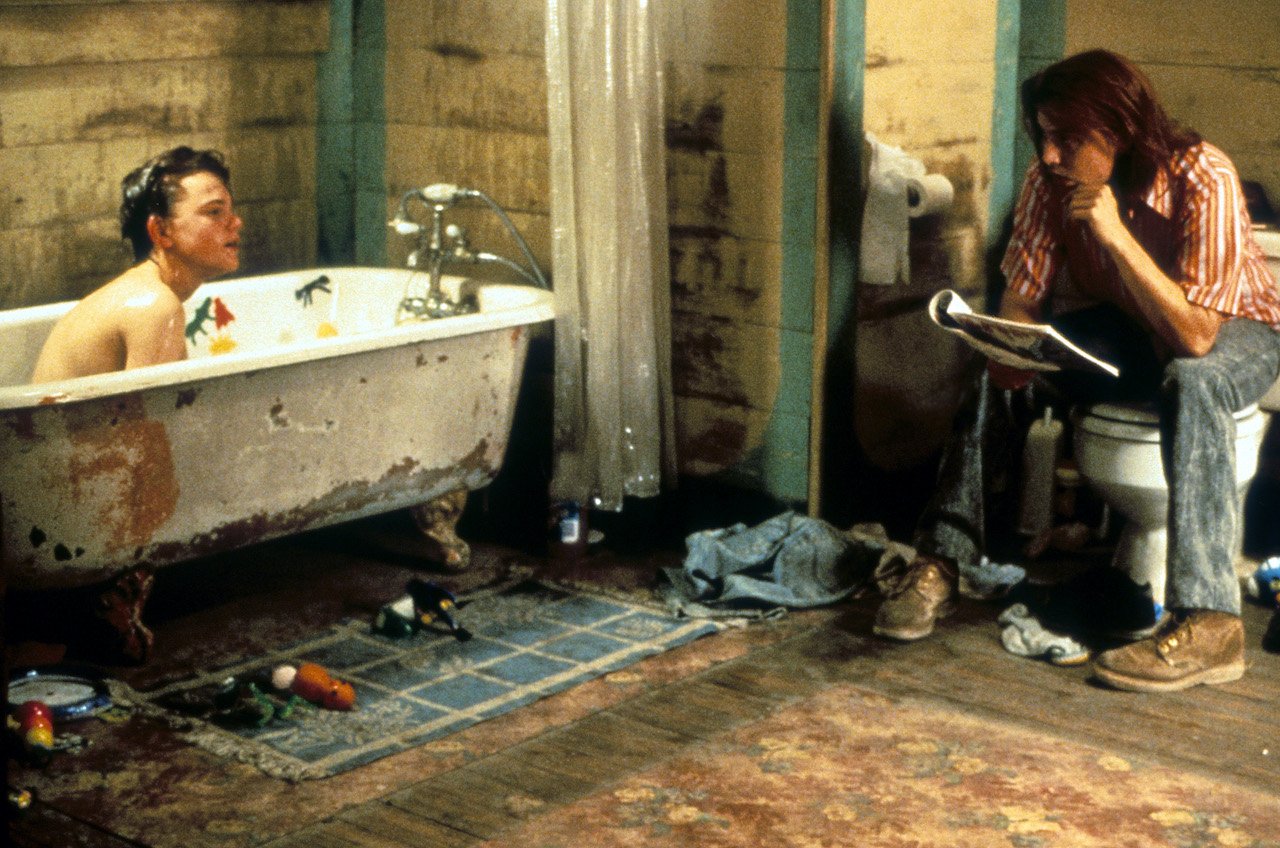 Because his character in What's Eating Gilbert Grape had a mental disability, DiCaprio prepared for his role by visiting a home for kids with mental disabilities. While there, he took notes on each child's mannerisms. Shortly after, he returned to the set and spoke with director Lasse Hallström about how to execute the role. DiCaprio explained the process in a resurfaced 2014 interview with Variety. 
"I remember coming to him with this checklist, and it was like a hundred different little attributes that I learned from hanging out with these kids, and I said, 'Will you just show me what you want me to do?'" DiCaprio said. "He's like, 'No, why don't you just act those out,' so I did all of them and said, 'I'm thinking of 1, 7, 8, 9, 10, 24,' and he's like, 'Okay, you do that, you do that.' … "
Leonardo DiCaprio did 'whatever he wanted' when shooting 'What's Eating Gilbert Grape' scenes
The nuances of DiCaprio's character gave him the freedom to behave however he wanted during his scenes in What's Eating Gilbert Grape. Although he had a script guiding him, DiCaprio would do whatever came to mind with minimal pushback. 
"That role was so fun because I wasn't dependent on the screenplay whatsoever," DiCaprio said. "I mean, I had my own set of rules, I could do whatever the hell I wanted. … Sometimes it was like, you know, a dramatic scene for Johnny, and I would just be throwing spaghetti in the air. And [Hallström] would say, 'Are you sure you want to do that?' And I'm like, 'I don't know, this is what I'd be doing.' He's like, 'Alright, you go for it.' …"
DiCaprio enjoyed starring in What's Eating Gilbert Grape because there was minimal structure with his role. 
"It was incredibly freeing because … we paid attention to the script, but it was so loose," DiCaprio added. "Everything was so incredibly loose and so improvisational, and I really just lived in my own world. It was great. It was awesome. It was a great experience." 
DiCaprio earned his first Oscar and Golden Globe nominations for his performance
DiCaprio's interesting approach to the role paid huge dividends. old, DiCaprio's strong performance in What's Eating Gilbert Grape earned him his first award nominations, despite being only 19 years old. 
"I didn't even know what the hell was going on, to tell you the truth," DiCaprio said. "To tell you the truth, I just remember when they told me that I was nominated I was like, incredibly excited, shocked. And then my first reaction was 'I just don't want to go up on stage and accept anything,' because they told me a billion people watched you give award speeches. … And I told my mom 'I don't want to go up there, mom.'