Leonardo DiCaprio Dropped Out of High School Just Before His Senior Year
Leonardo DiCaprio is one of the highest-paid actors in the world, and his films have grossed more than $8 billion to date. With numerous blockbuster TV and film roles under his belt — including 1997's Titanic, 2002's Catch Me If You Can, 2010's Inception, and 2019's Once Upon a Time in Hollywood — you'd think DiCaprio came into Hollywood with an illustrious educational background and lots of training. The truth is that DiCaprio never even made it through high school. In fact, similar to other celebrities like Ellen DeGeneres and Cameron Diaz, he also didn't graduate from college. And the actor once shared exactly why he didn't finish high school.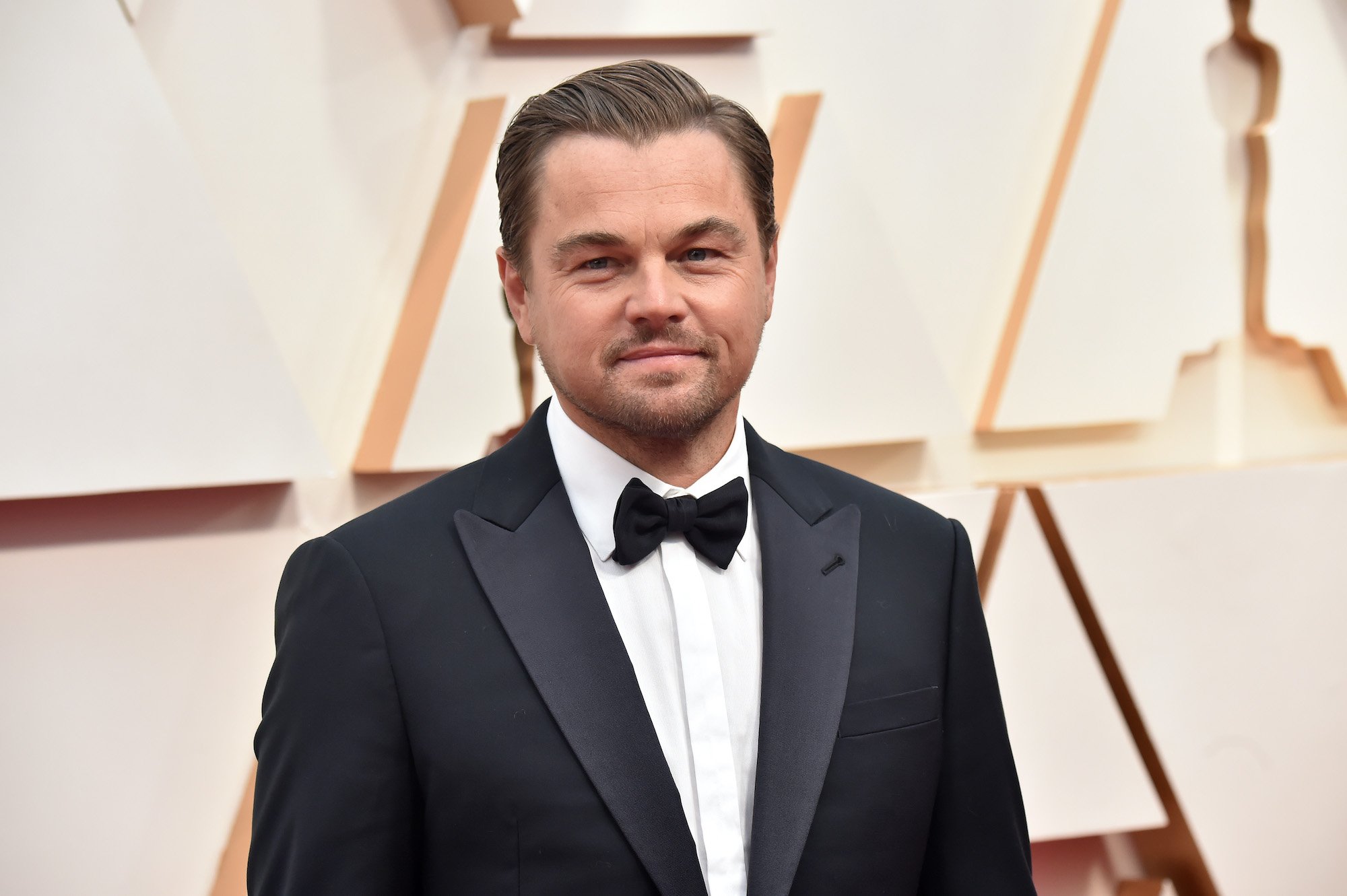 DiCaprio's career breakthrough came in the 1990s
RELATED: How Much Is Leonardo DiCaprio Earning for 'Once Upon a Time in Hollywood'?
DiCaprio was interested in acting from a young age, with IMDb reporting that the actor's "performance skills became obvious to his parents early on." They hired a talent agent for the then-child actor, and the agent got DiCaprio a few small roles on various TV commercials throughout the '80s. 
"DiCaprio began attracting the attention of producers, who cast him in small roles in a number of television series, such as Roseanne (1988) and The New Lassie (1989)," explains IMDb, "but it wasn't until 1991 that DiCaprio made his film debut in Critters 3 (1991), a low-budget horror movie." None of these roles were very successful for DiCaprio, but they allowed him to build the experience that would lead to the actor's first breakthrough gig: A stint on the Growing Pains sitcom.
As his career grew, DiCaprio landed the Titanic role that would change his career trajectory permanently. The movie, which continues to be one of the most successful films in Hollywood history, cemented DiCaprio's status as an A-list actor. "He quickly became a world-famous celebrity," reports Biography. 
Other notable roles include Django Unchained, The Great Gatsby, and The Wolf of Wall Street. "DiCaprio is a Hollywood unicorn, able to gross hundreds of millions of dollars without wearing a cape, wielding a lightsaber, or even having an agent," concludes The Hollywood Reporter.
DiCaprio was born and educated in Los Angeles, California
RELATED: Leonardo DiCaprio Once Revealed He 'Grew Up Very Poor' Near a 'Major Prostitution Ring'
DiCaprio was born and raised in Los Angeles, which is also where he went to school. For most of his childhood, he attended Seeds Elementary School. However, there was a momentary exception. "As a child, he briefly attended experimental and progressive school the University Elementary School (now called UCLA Lab School)," reports The Guardian.
That short chapter proved to be foundational for his future career. "His time at the school, away from the public school system and his gritty neighbourhood, made him want to retreat into acting as a teen," notes the outlet. DiCaprio then went to secondary school at the Los Angeles Center for Enriched Studies before attending John Marshall High School.
The high school even called the actor one of their alumni in a recent Facebook post, but there's just one problem: While alumnus is typically used to refer to someone who graduated from an institution, DiCaprio never actually graduated from his high school. 
DiCaprio dropped out of high school in his third year
RELATED: Leonardo Dicaprio Reveals the Biggest Risk of His Career
"The Titanic star dropped out after his junior year and instead attended a free local drama center to perfect his acting skills," notes E!. "He would beg his mother to take him to auditions because he hated attending public school," explains The Independent. But it wasn't for lack of effort on his mother's part.
"My mother did everything to get me into the best schools she could find," the actor says in a quote published by IMDb. Unfortunately, most of the schools where they lived were riddled with crime problems. Years later, DiCaprio went on to earn his GED.