Leonardo DiCaprio Made $5 Million More Than Jennifer Lawrence For 'Don't Look Up,' And She Defended Him: 'Leo Brings In More Box Office'
Jennifer Lawrence and Leonardo DiCaprio co-star in Netflix's upcoming sci-fi satire Don't Look Up. But DiCaprio made millions more working on the film. Hollywood's problem with gender pay disparity isn't anything new. But Lawrence's comments defending it are. Here's what she had to say about Leonardo DiCaprio's Don't Look Up pay versus her own. 
The famous duo cost a combined $55 million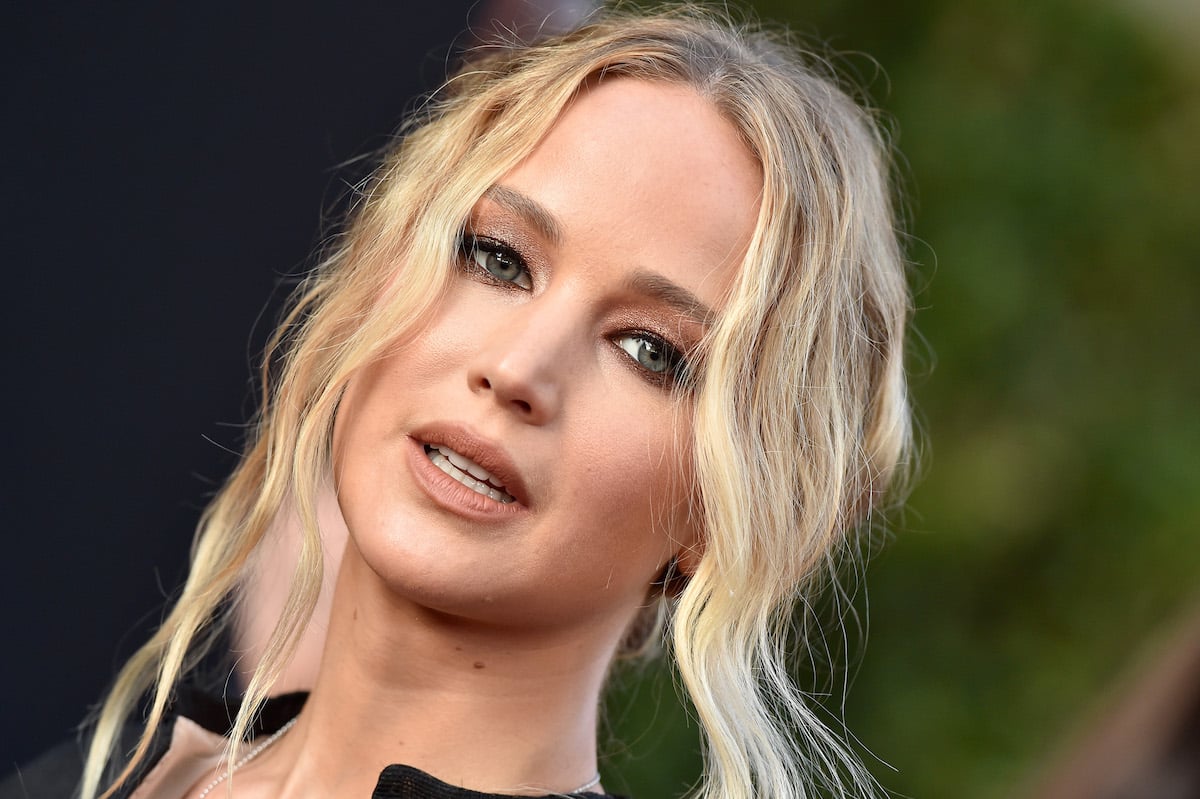 According to a report published by Variety in August 2021, Netflix heavily invested in its lead actors. Leonardo DiCaprio (The Departed) banked $30 million for Don't Look Up, which has a limited release beginning December 10, 2021. It will be available to stream on December 24. 
In contrast, the film's other lead, Jennifer Lawrence (Silver Linings Playbook), earned only $25 million. The film's budget is reportedly $75 million, so teaming the two A-listers was a considerable chunk of the entire production's expenses. 
Still, the film's budget is considerably less than Netflix's November monster hit Red Notice. That film stars Ryan Reynolds, Gal Gadot, and Dwayne Johnson and cost the streamer a whopping $200 million to produce. 
But Don't Look Up has far more than three marquee names. Other major names additionally appear alongside Lawrence and DiCaprio. Meryl Streep, Timothée Chalamet, Matthew Perry, Cate Blanchett, Ariana Grande, Johan Hill, Tyler Perry, and Chris Evans are also in the cast. 
According to Wikipedia, the movie's plot centers around a couple of  "low-level astronomers" warning the world about a giant comet headed toward Earth. 
Adam McKay (Hustlers, The Big Short) wrote, produced, and directed the movie. 
Jennifer Lawrence defended the Leonardo DiCaprio pay gap 
According to an interview with Vanity Fair, the American Hustle actor defended DiCaprio's extra dollars. However, Lawrence has spoken out about the dramatic pay gap in Hollywood before. In this case, Lawrence says DiCaprio simply sells more tickets.
"Look, Leo brings in more box office than I do," she told Vanity Fair in its December 2021/January 2022 issue. "I'm extremely fortunate and happy with my deal. But in other situations, what I have seen — and I'm sure other women in the workforce have seen as well — is that it's extremely uncomfortable to inquire about equal pay. And if you do question something that appears unequal, you're told it's not gender disparity but they can't tell you what exactly it is."
Making millions less than one's co-star is certainly quite a disparity. However, Lawrence did get top billing in the film. According to Screenrant, McKay wrote her character, Kate, specifically for her. Furthermore, DiCaprio reportedly worked on the script before accepting the offer to co-star. 
In short, Lawrence may be making less than her male co-star because of his status as a major box office draw. But because Lawrence is also a prominent actor with an Oscar win under her belt, she holds the distinction of top billing. 
Lawrence spoke out about Hollywood's gender-based pay gap years ago 
While Jennifer Lawrence appears to support DiCaprio's larger paycheck, it's an issue that she admits bothers her in the past. 
In a famous essay she wrote for Lena Dunham's site Lenny in 2017, Lawrence asserted that women are judged more harshly for advocating for themselves. She said women have to take an "angle" when negotiating pay, while men are simply commended for their initiative. 
"If anything, I'm sure they were commended for being fierce and tactical, while I was busy worrying about coming across as a brat and not getting my fair share," she said. 
To sum up, Lawrence seems to be fine with her co-star's higher paycheck this time around. However, it seems to reinforce a longstanding gender pay gap in the entertainment industry.