Leonardo DiCaprio 'Never Got Over' the Intimidation He Felt Working With Robert De Niro
Leonardo DiCaprio was very intimidated by Robert De Niro when they first worked together, and never quite got over it.
Leonardo DiCaprio has known Robert De Niro most of his life, but he still has the same admiration for the legendary actor that he did when he was just a kid. 
In a resurfaced interview, he revealed that he never quite got over the intimidation he felt when working with De Niro on their first collaboration, This Boy's Life.
Leonardo DiCaprio still feels intimidated by working with Robert De Niro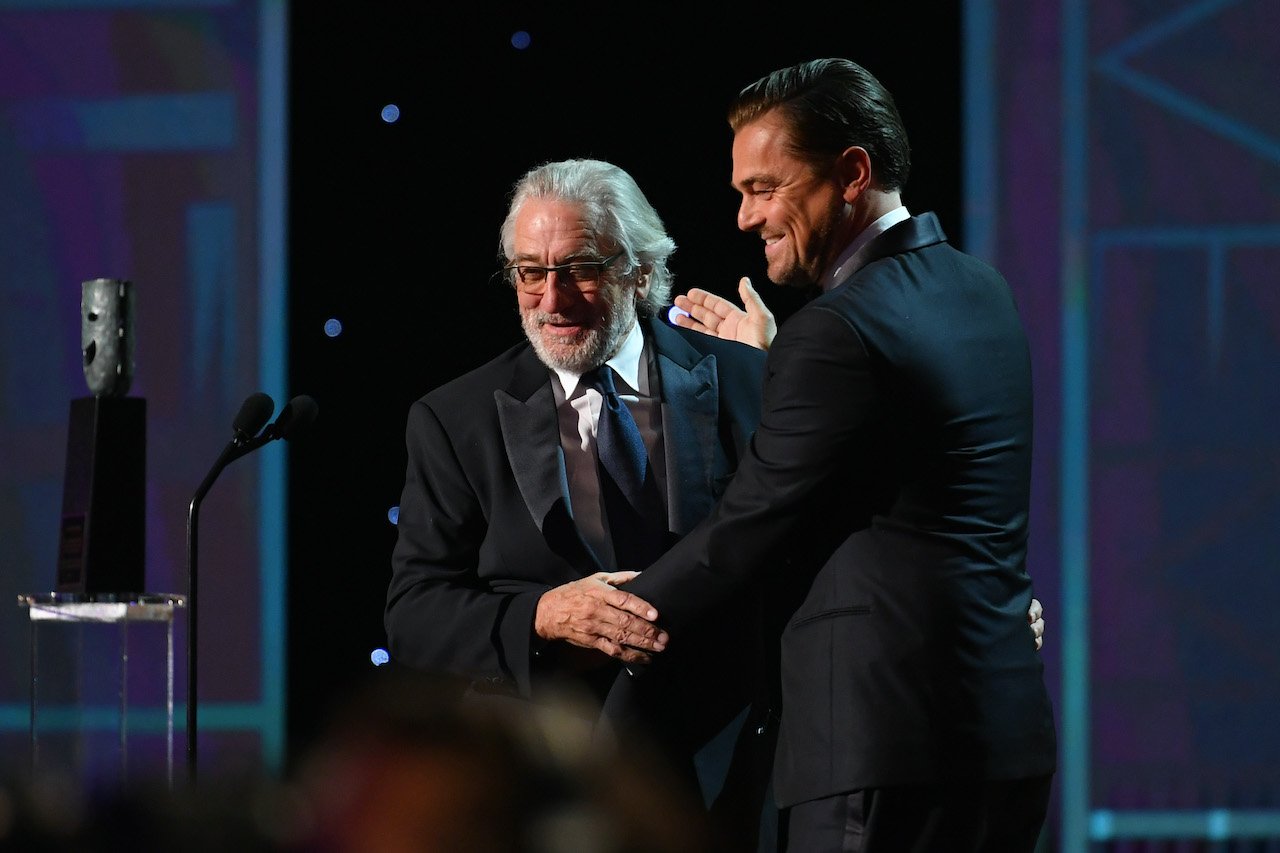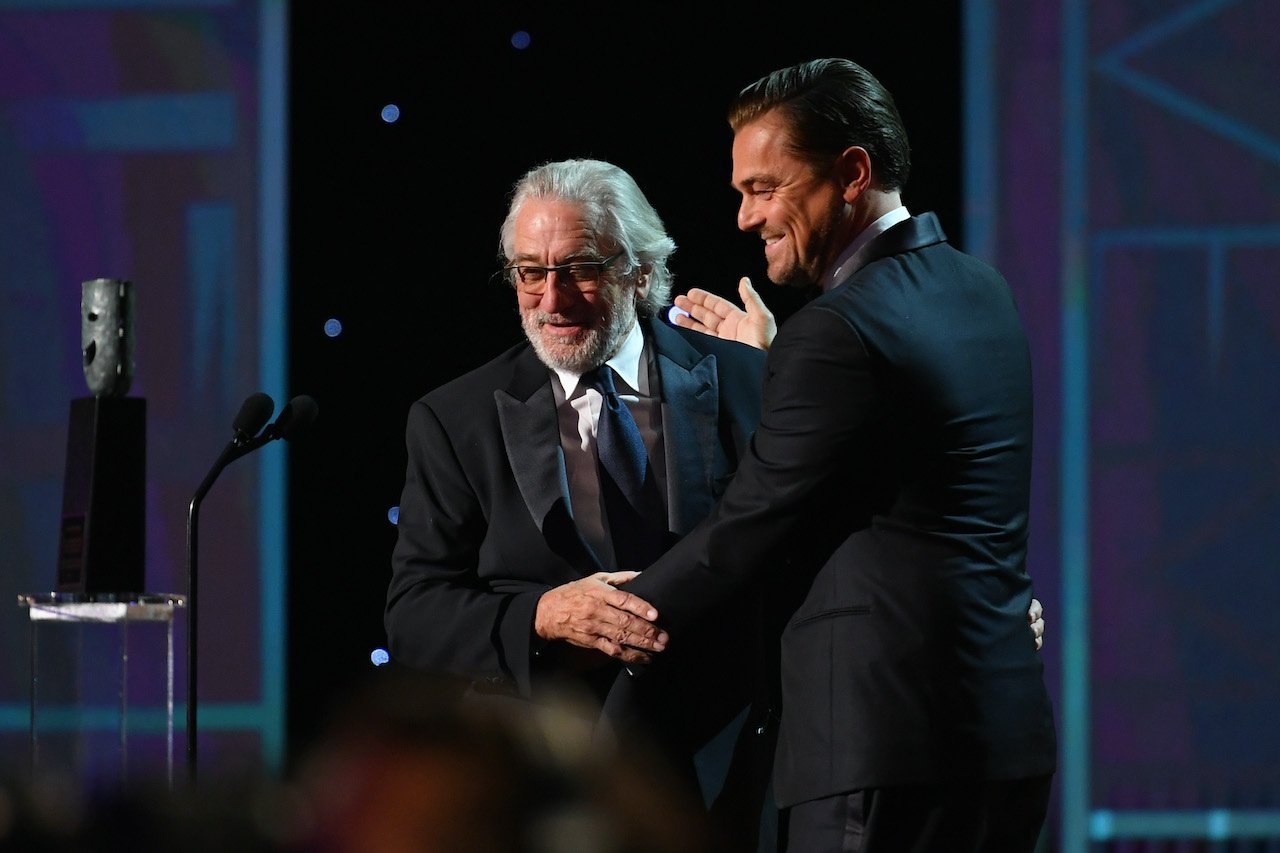 DiCaprio and De Niro's relationship spans several decades, and the two have starred in several films together. However, despite their rapport, DiCaprio admitted during a 2014 interview with Variety that he never quite got over the intimidation of working with him.
"Oh no, never. I'm still not, to this day," DiCaprio said. 
Expounding on their relationship, DiCaprio opened up about his admiration for De Niro. DiCaprio claims he learned a lot by watching De Niro and Martin Scorsese work together, and idolizes their collaborations. 
"He is my favorite actor of all time, he really is," DiCaprio said. "That relationship with him and Scorsese just influenced every one of my friends in the industry that I've met through the years. That is sort of the golden relationship of cinema to me. I mean, it just gets no better than that. That run of films that they did together is just… I can't even talk about it, it's that mind-blowing."
Leonardo DiCaprio had to audition in front of Robert De Niro for 'This Boy's Life' role
DiCaprio and De Niro first connected when they worked on This Boy's Life in 1993. This Boy's Life was DiCaprio's film debut and served as the starting point for DiCaprio's illustrious career. 
During the same interview, DiCaprio recalled the audition process for the movie, particularly remembering that De Niro was there. 
"That was one of those incredible auditions that came around," DiCaprio said. "I suppose every kid had been waiting for [it] for a long period of time because it's just not that often that you get a starring role above Robert De Niro … everyone was sort of fiending for this role. And I got down, I suppose, to the final five, and it was like a last sort of day. Tobey was there, and I do remember thinking to myself, 'I gotta do something to stand out.' …"
Leonardo screamed in De Niro's face during the audition for 'This Boy's Life'
During his audition, DiCaprio knew he had to do something to get the casting director's attention. He recalled screaming in De Niro's face during the audition in order to make an impression.  
"I remember there was a mustard jar scene, and he had to jam a mustard jar in my eye repeatedly, it was an abuse scene," DiCaprio said. "And the script sort of didn't call for it, but I got up and he said, 'Is it empty? Is it empty?' And I got up and I screamed, 'No!" … I screamed in his face, and I sat there with my head looking like a red tomato and everyone started laughing at me. … And I sat there frozen, just thinking, 'Oh my god, I just screwed this entire opportunity up.' … And then Bob, in traditional De Niro fashion, kind of just looked at me and went, 'It's good.' …"
Robert De Niro helped DiCaprio land his starring role in 'This Boy's Life'
DiCaprio's loud outburst was a risky move, but it paid off. Apparently, De Niro liked DiCaprio's passionate performance and lobbied for the young actor to get the role. 
"He told me, 'I was the one who said you should get the job,' which is very sweet …," DiCaprio said.