Leonardo DiCaprio Never Took Acting Classes Until He Starred in 'The Aviator' — 'I Needed To Brush Up on My Technique'
Leonardo DiCaprio is one of the most accomplished actors in the movie business. With an Academy Award and several other accolades to his name, his acting skill is undeniable at this point. 
As skilled as he is, DiCaprio never took acting classes until he signed on to develop The Aviator in 2004. Believe it or not, the first 10 years of his career were spent working off of his talent alone. 
Leonardo DiCaprio decided to take acting classes while producing 'The Aviator'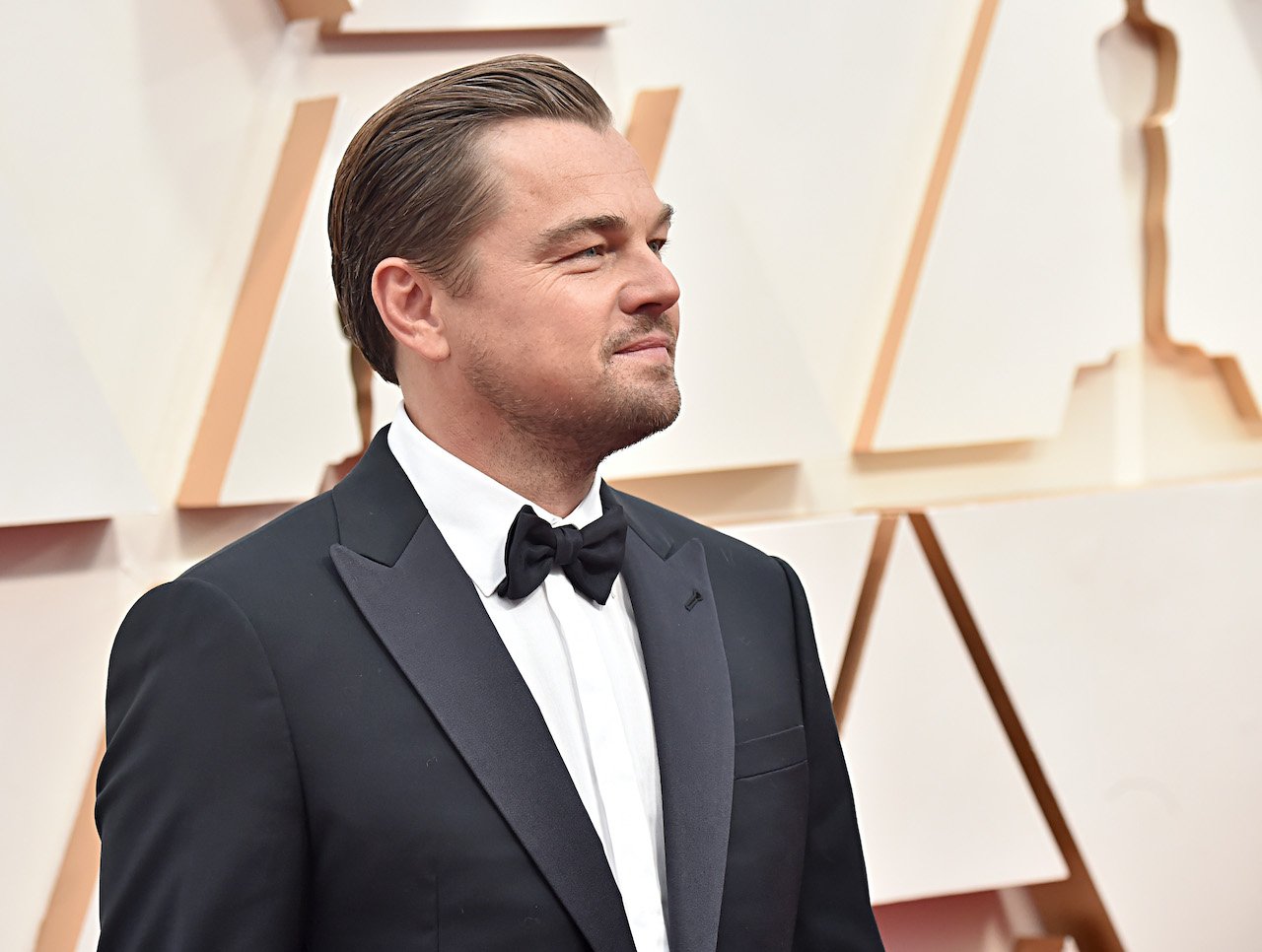 Prior to starring in The Aviator, DiCaprio had never taken any real acting classes. However, he had signed on as a producer for the film, so he felt he had more responsibility to make the movie great. He detailed the experience during a resurfaced 2014 interview with Variety.
"I never went to a formal acting [class]—it was only until, really, The Aviator, that I started working with Larry Moss, who—you know, it was the first film I had ever produced, that I had thought of, it was sort of my concept …," DiCaprio said. 
Leonardo DiCaprio says acting coach Larry Moss was his 'life coach'
The Aviator was a tremendous undertaking for DiCaprio. He wanted to ensure he delivered a peak performance, so he connected with Larry Moss, an acting coach who ended up becoming a lot more for DiCaprio.
"I felt like I needed to brush up on my technique, so that's when I really started doing formal training, and he was—it was an amazing experience with him. … It was more than learning how to be a better actor, he was a life coach," DiCaprio said.
Larry Moss challenged Leonardo DiCaprio
Moss played an important role in improving DiCaprio's skill as an actor. DiCaprio recalled first connecting wit Moss to better prepare for his role as Howard Hughes.
"The first day, he was like, 'Alright, you want to go over this stuff?'" DiCaprio said. "I'm like, 'Yeah, yeah, let's do it.' He's like 'Okay, you're Howard Hughes, you're in your plane. This is your cocoon, this is your sanctuary, show me how you fly a plane."
Apparently, DiCaprio wasn't too pressed to actually get in the plane and practice that day, hoping to work on something else.
"He's like, 'Come on,' … basically, 'Sit in that chair and do it for me right now." I'm like, 'Well, I haven't quite prepared…'" DiCaprio said.
Unfortunately, DiCaprio's cavalier attitude toward preparation set Moss off. The intense acting coach cursed DiCaprio out and demanded he started taking things more seriously. 
"He's like, 'Don't you pull that s— with me!' He's like, 'You get in the god—- cockpit right now, and you show me who the hell Howard Hughes is! You do it for me right now!' …"
Larry Moss helped Leonardo DiCaprio improve his performance on screen
Even though Moss' approach was initially jarring for DiCaprio, it paid huge dividends for the actor. Moss' assertive attitude was exactly what DiCaprio needed to commit to his training.
"I'm like, 'Ok, ok! S—! Ahhh!!!!'" DiCaprio said. "And from there, we started working on breaking down this script in a way that I never had before." 
Even though DiCaprio had already been nominated for an Oscar prior to training, he felt it was important to continue improving his craft. 
"I think everyone can always, you know, brush up on their technique. … What we do is—takes a lot of research … I mean, if you really want to inhabit a role, it takes a lot of work and training, and I think it's incredibly important to constantly, no matter what—[no matter] how successful you are, it's incredibly important."