Leonardo DiCaprio Refuses to Retire as Long as This Keeps Happening
Leonardo DiCaprio is one of the most-lauded actors of his generation. With a career that has spanned decades, and multiple Academy Award nominations to his name, DiCaprio consistently chooses roles that are unexpected, and that showcase his range as an actor.
Now in his mid-40s, DiCaprio shows no signs of slowing down and seems to be entering a career renaissance, teaming up with big-name directors like Quentin Tarantino.
Recently, DiCaprio opened up about how long fans can expect to see him in the acting game, and when he might possibly retire.
How did Leonardo DiCaprio get started in acting?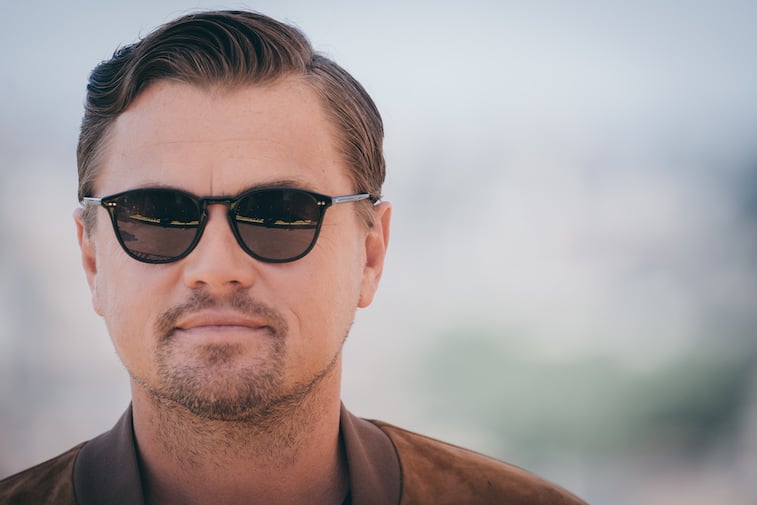 DiCaprio began his career as a child actor, appearing in commercials and television shows well before his tenth birthday. 1990 marked the real beginning of his professional career, and DiCaprio started appearing in popular shows like Parenthood and Fun House. He even had a brief appearance in an episode of the hit '90s TV show Roseanne.
Following relatively forgettable roles in films like Critters 3 and This Boy's Life, DiCaprio scored his big break when he landed the role of Arnie in 1993's What's Eating Gilbert Grape.
DiCaprio played a mentally handicapped teenager and earned high praise from critics and audiences alike, even stealing scenes from the likes of Johnny Depp and Juliette Lewis. Ultimately, DiCaprio received his first Academy Award nomination for his performance, as well as his first Golden Globe nomination.
All throughout the 90s, DiCaprio was a familiar face to audiences everywhere, becoming a teen heartthrob with millions of fans. A few of his popular films during this time included Romeo + Juliet, Marvin's Room, The Basketball Diaries, and of course, Titanic.
One of the biggest movies of all time, Titanic would be one of DiCaprio's most enduring films ever.
DiCaprio is a muse to great directors
As he slowly settled into the role of an international celebrity, DiCaprio continued to choose roles that intrigued and challenged him. Over the years, he has worked several times with some of the greatest directors of all time, including Martin Scorsese (in Gangs of New York), Woody Allen (in Celebrity), and, of course, Quentin Tarantino. Tarantino and DiCaprio have enjoyed a fruitful partnership, creating the movies Once Upon a Time in Hollywood and Django Unchained.
In 2015, DiCaprio appeared in The Revenant, a gritty outdoor movie that was filmed in truly brutal conditions. For his work in the film, DiCaprio finally earned an Academy Award for Best Actor, an honor that had eluded him for some time.
The win seemed to revitalize DiCaprio, and the past few years have seen him turn in some of his very best work, as well as a renewed commitment to environmental activism.
DiCaprio won't be retiring anytime soon
DiCaprio's latest film, Once Upon a Time in Hollywood, has him teaming up with Quentin Tarantino, the creative force behind The Hateful Eight, Pulp Fiction, and Reservoir Dogs. Set in the late 1960s, the film features DiCaprio playing an aging television actor named Rick Dalton, who gets involved in the infamous Manson murders.
Although DiCaprio's character in the film might be aging, DiCaprio himself isn't really thinking of retirement. In a recent interview, he spoke out about his feelings towards acting and how much longer fans might expect to see him onscreen.
DiCaprio admitted that he doesn't really have a plan for retirement and that he still looks at the business of acting as "the greatest gift anyone's ever given me." Stating that he feels like he won the lotto, he revealed that he plans to keep acting for, "as long as they'll have me."
As of right now, it looks like DiCaprio's career will continue to be quite successful for years to come.