Leonardo DiCaprio Relied on 'Trimalchio,' An Earlier Draft of 'The Great Gatsby,' to Guide His Performance in the Film — 'Trimalchio Was a Lot More Overt'
The Great Gatsby is widely regarded as one of the best novels in American literature. The timeless tale has been brought to life more than once, but its most memorable interpretation is arguably the 2013 rendition starring Leonardo DiCaprio and Tobey Maguire. 
Although it's common knowledge that The Great Gatsby's production crew relied on the novel to create the film, few people knew that the team actually relied on Trimalchio, an earlier version of the book, to guide their development.  
Leonardo DiCaprio was hesitant to sign on for 'The Great Gatsby'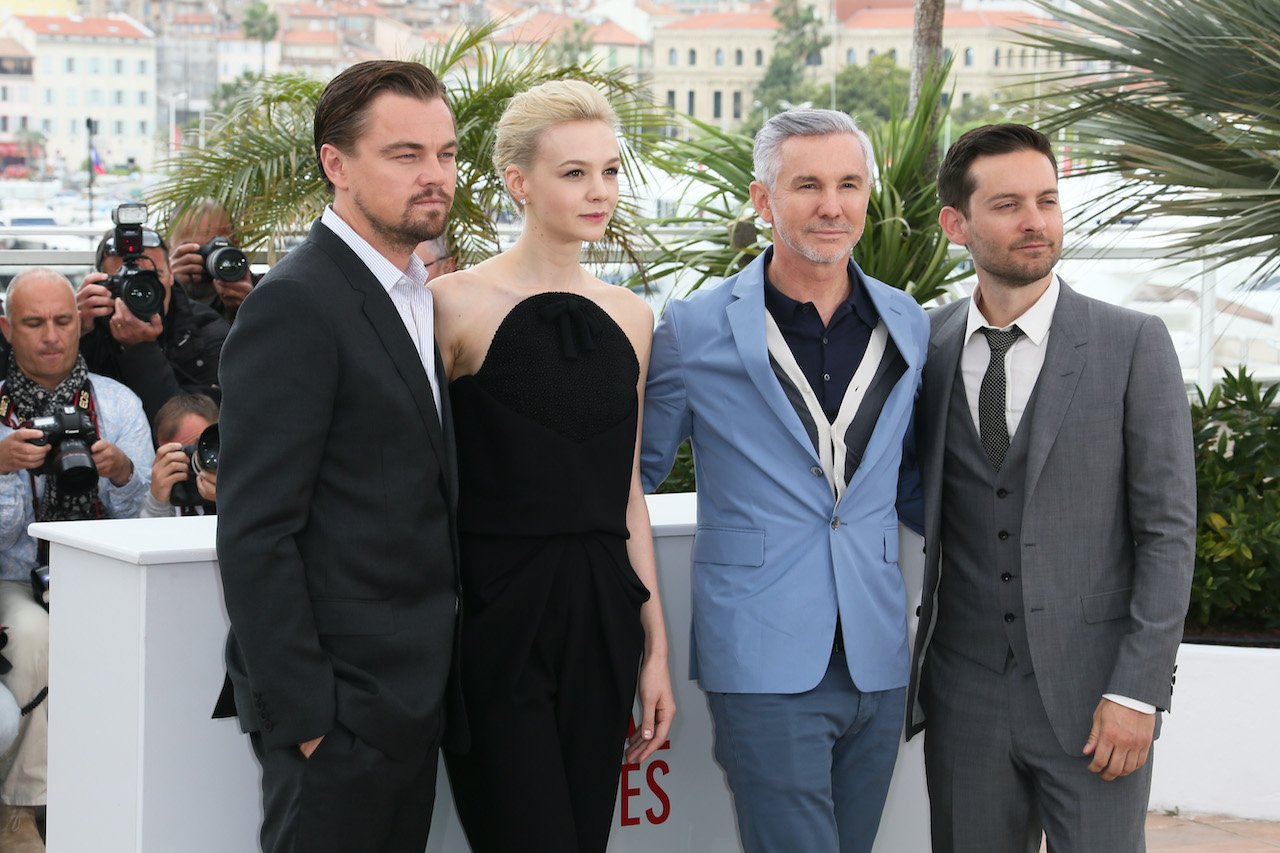 DiCaprio has always been very picky about his roles, and his decision to star in The Great Gatsby was no different. He knew that adapting the classic American novel to film would be an enormous task, which made him hesitant to sign on. 
"It was completely the, you know, taking on Great Gatsby," DiCaprio said. "Jesus Christ. I mean, it's an incredible undertaking, but it was like a theater group …" 
Leonardo DiCaprio and the production team relied on 'Trimalchio' to develop 2013's 'The Great Gatsby'
The Great Gatsby is one of the most popular books in American literature, but many people don't know that there's an earlier version of the novel in existence. Author F. Scott Fitzgerald wrote Trimalchio, a lesser-known edition of the story, prior to publishing The Great Gatsby. 
Trimalcho features essentially the same storyline as The Great Gatsby but features significantly different dialogue, among other aspects. DiCaprio and The Great Gatsby production relied on this version heavily while developing the 2013 film. 
"For me, it was about going back to Trimalchio to find Fitgerald's original intent and motivation with Gatsby," DiCaprio said. "What he meant with certain lines … What he was saying to Daisy when he would sometimes sound obscure in The Great Gatsby, Trimalchio was a lot more overt and a lot more spelled out …"
Leonardo DiCaprio noticed subtle differences between 'Trimalchio' and 'The Great Gatsby'
Once DiCaprio had access to both Trimalchio and The Great Gatsby, he was able to see clear differences between the editions. 
"It was the editing, and what was taken out of Trimalchio, where, sort of, Gatsby's interrupted, and he just sort of trails off, or wanders off, or says something that's elusive and like, 'What the hell did he mean by that?'" DiCaprio said.
DiCaprio saw deviations in his character's dialogue and got more clarity about things that originally confused him in The Great Gatsby novel. 
"For me as an actor, [it] was the compare and contrast of those two novels constantly, and thank God Baz handed me that because it gave me so many answers," DiCaprio said. "And we didn't change a lot of the dialogue from Gatsby, maybe a few lines here and there. But I always understood what I felt. I understood closer to what Fitzgerald's original intent was."
'The Great Gatsby' polarized viewers 
The Great Gatsby had a massive production scale, with a budget of over $100 million, according to The Hollywood Reporter. And although it performed well at the box office, earning $353 million, it got mixed responses from critics. 
The Great Gatsby went on to win two Oscars, for Best Costume Design and Best Production design, at the 86th Academy Awards.