Leonardo DiCaprio Reveals His Favorite On-Screen Kissing Partner
Leonardo DiCaprio stole our hearts in the 90s. Most of us have hung up a poster of the blue-eyed heartthrob at some point in our lives, and every time we hear "My Heart Will Go On" from Titanic, we still have to force ourselves not to ugly cry. 
DiCaprio is no stranger to co-starring alongside beautiful women who are lucky enough to play his love interests in movies. It's safe to say the Wolf of Wallstreet actor has shared many on-screen kisses throughout his acting career, alongside some of the most gorgeous and talented actresses in Hollywood. But who was the actor's favorite on-screen kiss of all time shared with? (The answer will make you melt.)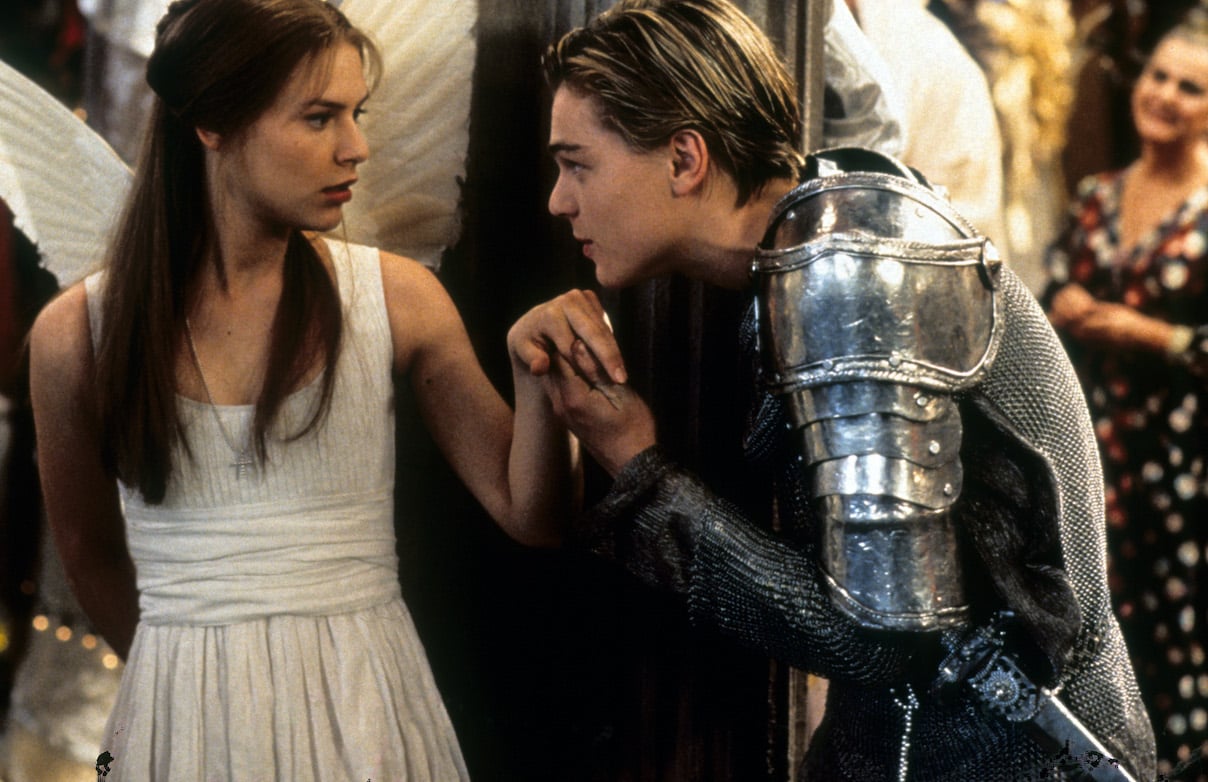 From 'Romeo + Juliet' to 'Titanic' to 'The Great Gatsby'
The What's Eating Gilbert Grape actor has starred in so many incredible movies, we can barely keep track. DiCaprio will rarely star in a film where there isn't a beautiful love story involved. (We're gonna erase The Wolf of Wallstreet from our memory for a sec.) He takes his romantic roles very seriously, and therefore we do as well. Whether he's drawing Rose like one of his French girls or throwing extravagant parties in the hopes that Daisy Beauchanon will show up, DiCaprio's characters are always going the extra mile for the sake of love. 
From Claire Danes to Margot Robbie to Carrie Mulligan, the Catch Me If You Can actor has a long list of options to choose from for "favorite on-screen kiss." Which actress did the actor say he shared his best kiss with for a movie? (Get ready to swoon, people.)
Leonardo DiCaprio and Kate Winslet star in James Cameron's 'Titanic'
Proof that we will "never let go" of the undying love shared between DiCaprio and Kate Winslet. These two longtime best friends are basically trying to destroy us with this beautiful information, because as much as we ship (no pun intended) Winslet and DiCaprio as a couple now more than ever, they are nothing more than good friends. Really good friends, considering they have been close pals for over twenty years. 
In an interview with Oprah during a Q&A segment, DiCaprio gets asked a juicy question by an audience member. The audience member asks, "Who is your favorite leading lady kiss?" 
That's when DiCaprio responds, "There's gonna be some mad actresses, huh? I'm gonna go with Kate Winslet. Good old, classic…"
Leonardo DiCaprio and Kate Winslet are still incredibly close
All these years later, Winslet and DiCaprio are still incredibly close. As Winslet tells Oprah, "Leo and I always had a laugh together. We always got on incredibly well." 
In an interview with Glamour, Winslet gushes about her friendship with DiCaprio. She says, "
We found ourselves saying to each other, 'Can you imagine if the world really knew the stupid things we say?' I'm not going to tell you what we actually talk about, but yeah, we're very, very close. Sometimes we do quote the odd Titanic line back and forth to each other because only we can, and we find it really funny."