Leonardo DiCaprio Reveals the 2 Movies He 'Held Onto Forever' to Be Made
Though Leonardo DiCaprio started out on the small screen, the Academy Award winner is known for his roles in blockbuster films including Titanic, Catch Me If You Can, and Once Upon a Time in Hollywood.
Very selective in choosing projects, DiCaprio names two films that he was determined to get into theaters.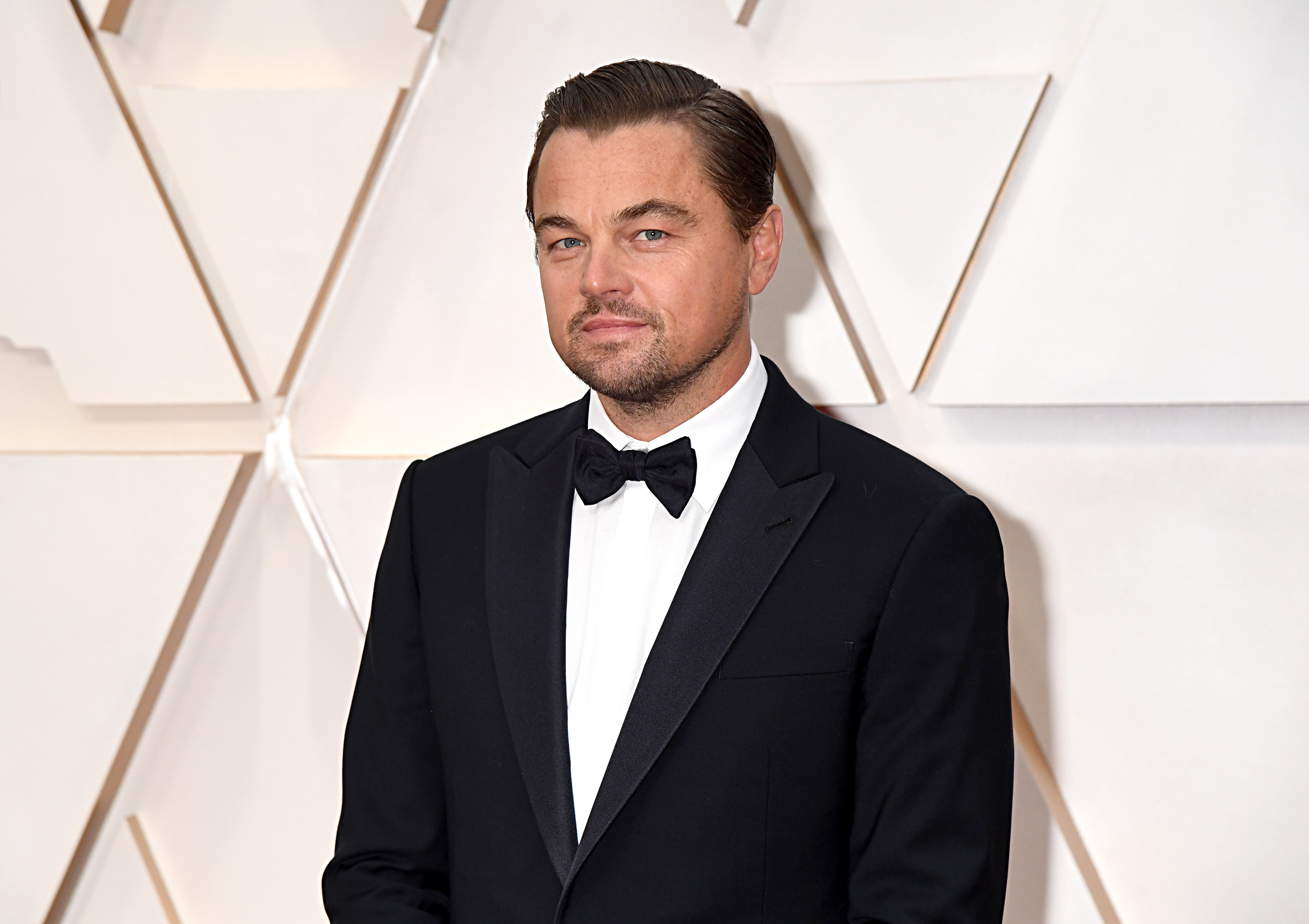 Leonardo DiCaprio goes from sitcoms to dramatic films
At an early age, DiCaprio saw acting as a way to break out of his less-than-desirable environment growing up in Los Angeles.
"I would push my parents and they would take me on auditions," DiCaprio told Deadline in 2016. "There were casting directors that wouldn't accept me because I was break dancer, or I had the wrong haircut. But it really was me pushing my parents to give me some sort of way out of the world that I was in."
Appearing on sitcoms like Roseanne and Parenthood, DiCaprio got a steady gig as Luke Brower on the ABC sitcom Growing Pains in 1991. The show's producers and cast members allowed DiCaprio some wiggle room with his contract so he star in the 1993 film This Boy's Life. The young actor would be sharing screen time with Hollywood heavy hitters Robert DeNiro and Ellen Barkin.
RELATED: Why Leonardo DiCaprio Was Fired From A Children's Show: 'I'm Afraid I Deserved It'
"Not only do I look back and say I'm lucky, I think it was a once-in-a-lifetime opportunity," DiCaprio said in a later interview with Deadline. "I, at the time, didn't realize how thankful I should be to the people of that show, including the late Alan Thicke, along with the rest of the cast and producers who championed me to have the ability to go do that movie."
'Titanic' star forms friendship with directing legend
Throughout his career, DiCaprio collaborated with famed director Martin Scorsese on several high-profile films including Shutter Island and The Departed. Looking to Scorsese as the ultimate mentor, DiCaprio praised Scorsese for mastering their craft.
"As a young actor standing beside him during the creative process of making a movie, I discovered that just like a painting, a sculpture, music or theatre, film was just as essential … the most integral art form of our time," DiCaprio said when he presented Scorsese with the inaugural Robert Osborne Award in 2018. ""I felt I could truly own the term artist by working alongside him."
The Oscar winner began working with Scorsese in 2002 when the director cast him in Gangs of New York. DiCaprio was quick to praise the film legend's brilliance at the awards ceremony.
RELATED: Why Leonardo DiCaprio Was Chosen Over Matthew McConaughey for 'Titanic'
"No one is more knowledgeable, more committed, or draws more inspiration from the film art," DiCaprio said, according to IndieWire. "There is almost no aspect of his life, creative or personal, where he doesn't reference the history of movies."
Leonardo DiCaprio says 2 specific films 'had to be made'
In 2004, DiCaprio starred in The Aviator, Scorsese's biopic of Howard Hughes. Taking on another lead role in the director's 2013 film The Wolf of Wall Street, DiCaprio made a priority of those two movies hitting the big screen.
"[The Wolf of Wall Street] and The Aviator were the two films that I just held onto forever because I knew they had to be made," The Revenant star told Deadline in 2019. "I held onto those two forever, man."
The Oscar winner revealed that scheduling and script changes became a challenge for both films, yet he refused to abandon either project.
RELATED: Brad Pitt and Leonardo DiCaprio Turned Down Starring Roles in an Oscar-Nominated Film Before 'Once Upon a Time in Hollywood'
"It was, I think, an eight- to nine-year process to get Aviator up and running through the different drafts, and then finally Marty got on board. And again with Wolf of Wall Street," DiCaprio explained. "It kept getting pushed. He had another thing to do, I had another thing to do. But I knew that he was the only guy to do it, and I waited, and I waited, and I waited. I'm so thankful that I got to do both of them."