Leonardo DiCaprio Said Kate Winslet 'Was Freaking Out' When Her Husband Directed Their Love Scenes in 'Revolutionary Road'
Kate Winslet and Leonardo DiCaprio teamed up for the second time in the 2008 film 'Revolutionary Road', which was directed by Winslet's husband at the time.
A-lister Leonardo DiCaprio starred in several films before hitting superstar status with his role as Jack Dawson in the 1997 blockbuster Titanic with Kate Winslet. The two actors remained close friends over the years and joined forces once again for the 2008 drama Revolutionary Road.
At the time, Winslet was married to the film's director, Sam Mendes. Having to perform love scenes with DiCaprio while her husband was calling the shots turned out to be very disconcerting for the British star.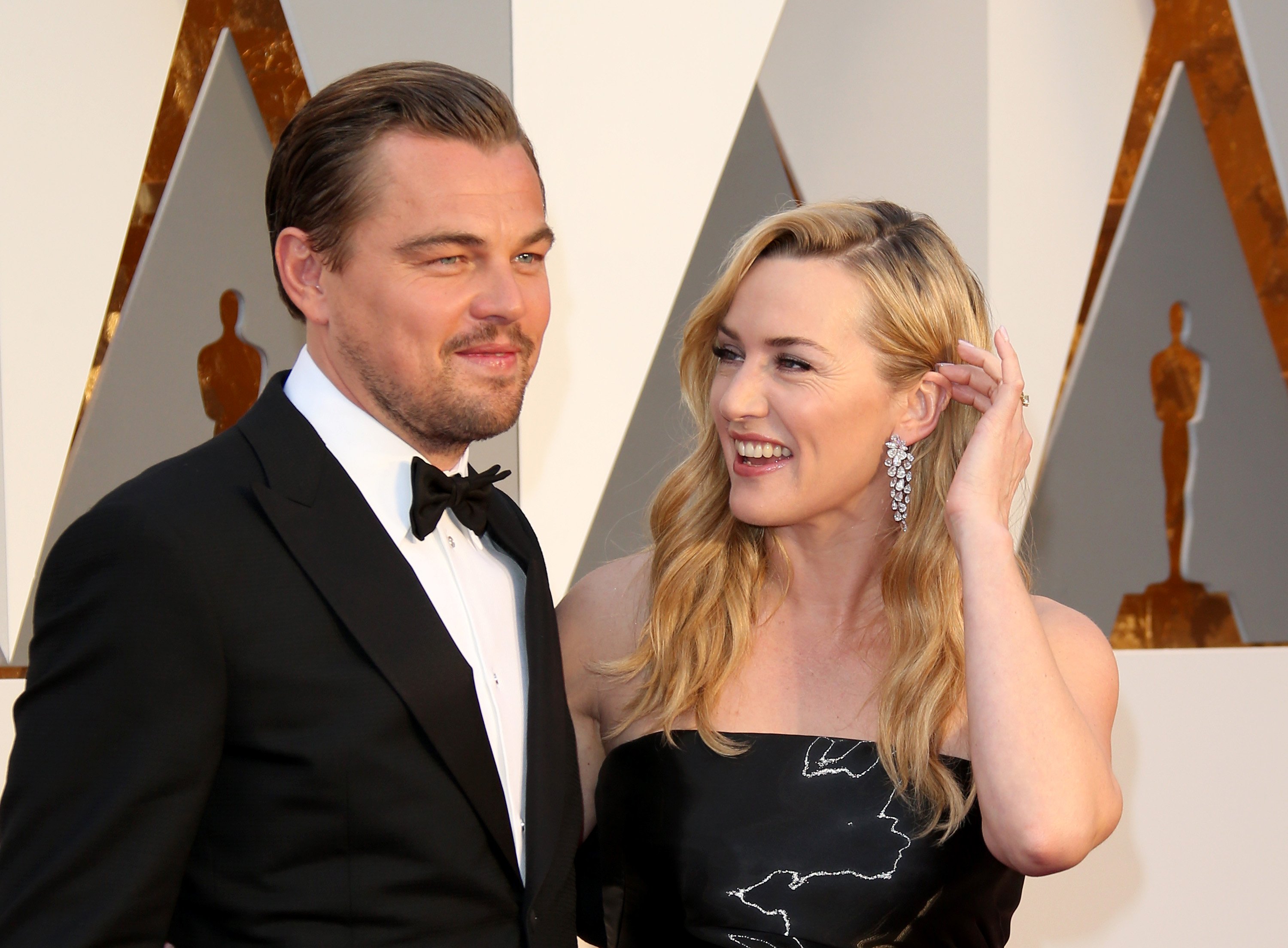 'Titanic' stars played husband and wife in 'Revolutionary Road'
Portraying a suburban married couple in Revolutionary Road, Winslet and DiCaprio hadn't worked together since their 1997 box office hit. The Sense and Sensibility star had been trying to find the right project to collaborate with DiCaprio for years.
"I was getting a little sick of people like Jake Gyllenhaal, Emma Watson, all these wonderful actors say, 'Oh my God! Oh, you haven't worked together, have you?'" Winslet confessed in 2008, according to People. "I was starting to get a little bit jealous."
Revolutionary Road came with a dramatic storyline that required both actors to push themselves on an emotional level. Winslet revealed having DiCaprio as her co-star made her job easier.
"We're really lucky to have each other, because we've known each other for such a long time," she said, as reported by Popsugar. "We were really excited about how far we could go emotionally. And knowing that we have a certain trust level, there are no boundaries; we could keep pushing it and pushing it, and that was a real luxury to have that."
Love scenes with Leonardo DiCaprio
Winslet and Mendes tied the knot in 2003. With her husband serving as director during some very intimate scenes with DiCaprio on the film, Winslet experienced great discomfort with her spouse giving instructions.
"I had a total meltdown," Winslet said in 2008. "Sam was there lining the scene up. I'd get things like, 'Press your hands into his back! No, his back!' You just have to deal with it. Leo was remarkably fine with the whole thing."
DiCaprio recalled Winslet's uneasiness during their love scenes, though he considered the situation just another aspect of his job as an actor.
"When Sam started telling her exactly how to have sex with me, she didn't like it at all," DiCaprio said. in 2010, according to the Sydney Morning Herald. "She was freaking out because she was supposed to be having sex with her best friend – me – while her husband directed. But I didn't find it weird at all. It didn't bother me, because that's part of acting."
Leonardo DiCaprio knew Kate Winslet was having difficulties
Discussing their collaboration on Revolutionary Road after Winslet's split from Mendes in 2010, DiCaprio noted that his co-star felt something amiss with her husband during filming.
"It was certainly a difficult time," DiCaprio said. "She was really worried that Sam wasn't bothered by the fact that his wife was making out with another guy right in front of him. I told her it was only acting, but she kept on saying, 'This is really weird'."
The Revenant star noted Winslet's love of domestic life, as well as the toll show business can take on couples.
"She loved being a wife," DiCaprio said of Winslet. "Some people are meant to be married and I think Kate's one of them, but Hollywood and this movie business can be a killer for marriages."