Leonardo DiCaprio Shared Advice With 'Elvis' Actor Austin Butler on Working With Baz Luhrmann
While Austin Butler has been in the industry for a while, he is facing his biggest challenge yet with Elvis. Butler is portraying the iconic rockstar while also working with director Baz Luhrmann. Baz Luhrmann is a director who demands a lot from his actors and Butler received advice from Leonardo DiCaprio about working with the stylish filmmaker, who he collaborated with for Romeo + Juliet and The Great Gatsby. 
Leonardo DiCaprio worked with Baz Luhrmann on 'Romeo + Juliet'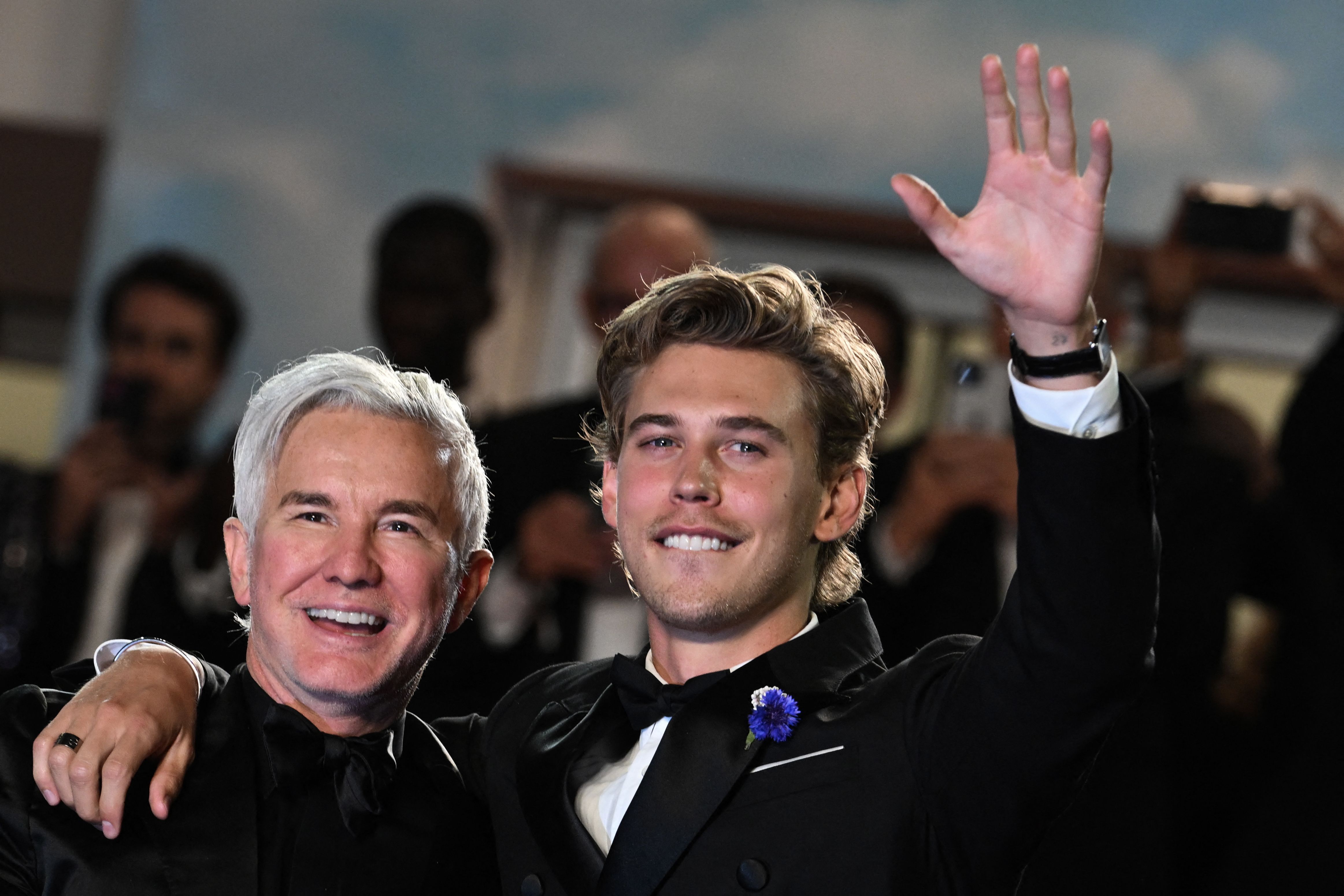 Before he became an international superstar with Titanic, Leonardo DiCaprio worked with Luhrmann on Romeo + Juliet. This adaptation of William Shakespeare's tragedy featured DiCaprio as Romeo alongside Claire Danes, Paul Sorvino, John Leguizamo, and Paul Rudd. The adaptation is unique because it blends the language of Shakespeare with a modern setting.
Almost 20 years later, DiCaprio worked with Luhrmann once more on an adaptation of The Great Gatsby. DiCaprio played Gatsby in a cast that featured Tobey Maguire, Carey Mulligan, Joel Edgerton, Jason Clarke, and Isla Fisher. Once again, Luhrmann blended a 1920's aesthetic with modern music and glamourized visuals. Luhrmann is blending the old with the new once again with Elvis, starring Austin Butler.
Leonardo DiCaprio gave Austin Butler for working with Luhrmann on 'Elvis'
In an interview with the Youtube channel Jakes Takes, Butler explained how it could sometimes be stressful working with Luhrmann, especially during the performance scenes. Luhrmann often comes up with new ideas on the fly or performs quick script rewrites. However, Austin Butler said he was able to deal with making Elvis after receiving advice from DiCaprio on how the director operates. 
"It's terrifying. But I've said this before, I got to speak to Leo [DiCaprio] beforehand and he told me 'Baz is going to keep you off-balance, but it's going to pull things out of you you never knew you had inside you,'" Butler shared. "And that's exactly what it was. He pushed me right to the edge of what I thought was possible. And I always knew that if I fell, he had me. That I was safe."
Luhrmann certainly has a unique style of direction that can often be divisive for certain audiences. However, he often draws out larger-than-life performances from his actors that can be helpful in their careers down the road. Romeo + Juliet made Leonardo DiCaprio take a lot of risks and it appears to have only helped his career in the long run. 
Butler plays Elvis in Luhrmann's latest movie
Luhrmann is coming back to the big screen with Elvis, a biopic about the legendary rockstar with a career that was tragically cut short. The biopic will follow the musician's career as he goes from amateur musician to global superstar. 
Austin Butler is taking on the lead role of Elvis Presley alongside Tom Hanks, who is playing Elvis' shady manager, Colonel Tom Parker. Butler is already receiving a lot of praise for his performance and is even garnering some Oscar buzz. Early reviews of the movie have been mostly positive, suggesting that Luhrmann's latest movie is something special.
Elvis arrives in theaters on June 24. 
RELATED: 'Elvis' Actor Austin Butler Shares the Advice He Received from 'Bohemian Rhapsody' Star Rami Malek