Leonardo Dicaprio Walked Kate Winslet Down the Aisle at Her Wedding
Céline Dion claims our hearts "will go on," but we're not so sure they will after hearing this information. Leonardo DiCaprio reportedly walked Kate Winslet down the aisle at her wedding, and we don't know how to take it. Picturing DiCaprio giving away the bride makes us want to blast the Titanic soundtrack so loudly that our neighbors start to complain. (But that's just us.) 
Find out more heartwarming details about their adorable friendship below.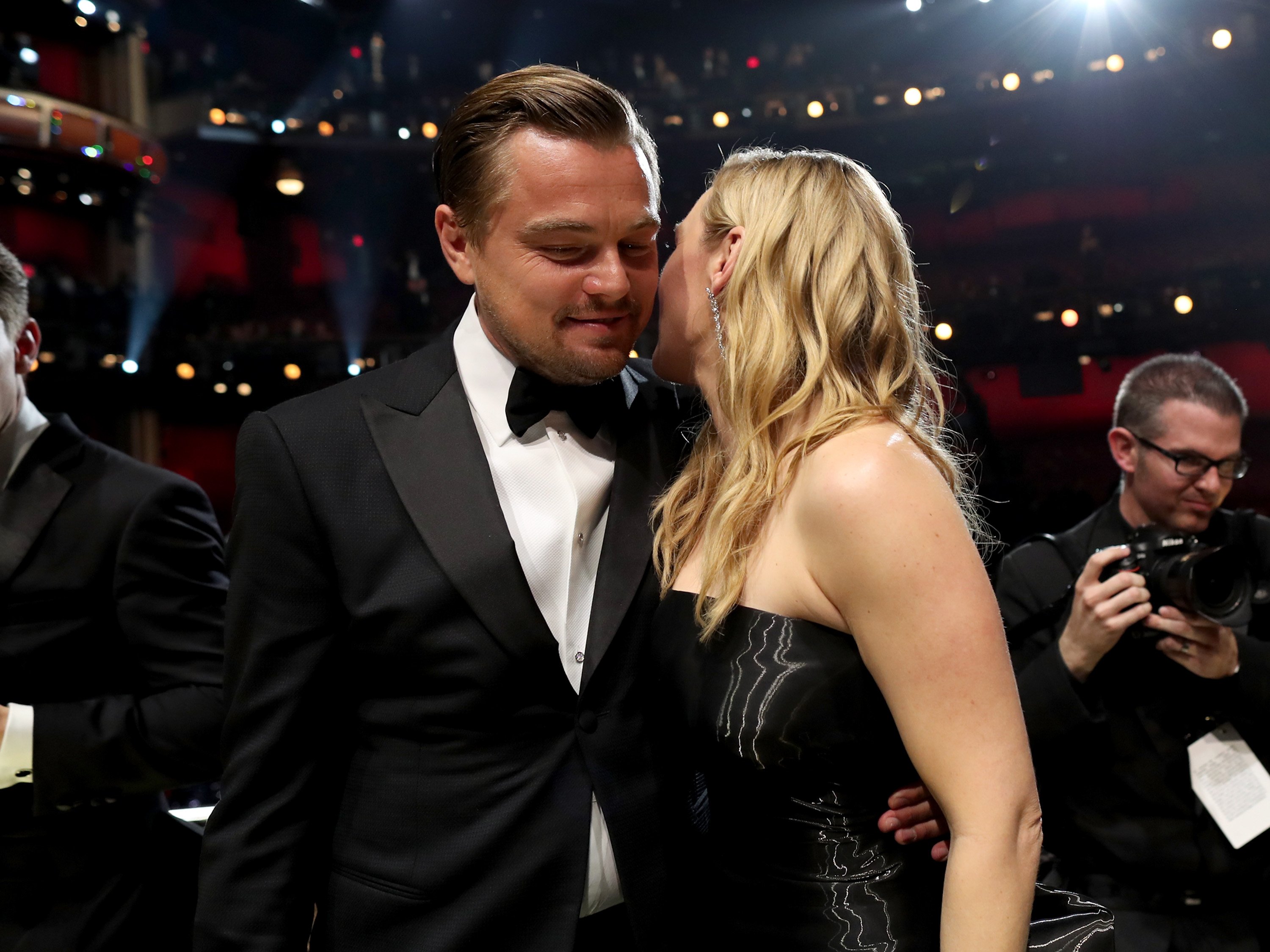 Leonardo DiCaprio and Kate Winslet still quote 'Titanic' to each other, because of course they do
As tragic as Jack Dawson's sudden demise is, fans of the epic movie will be thrilled to know this: DiCaprio and Winslet will "never let go" of their relationship with one another in real life. Although DiCaprio and Winslet are more like brother and sister than the star-crossed lovers they play on-screen, the duo refuses to sever their bond with each other no matter how many years pass. In fact, these besties continue to text each other quotes from Titanic.
Winslet tells Glamour,
"We found ourselves saying to each other, 'Can you imagine if the world really knew the stupid things we say? I'm not going to tell you what we actually talk about, but yeah, we're very, very close and sometimes we do quote the odd Titanic line back and forth to each other, because only we can, and we find it really funny." 
Kate Winslet had a secret wedding ceremony that Leonardo DiCaprio played a big part in
DiCaprio played a major role in Winslet's 2013 wedding. Much to the world's chagrin, he didn't play the role of Winslet's groom. But instead, he reportedly walked his Revolutionary Road co-star down the aisle. That is proof right there that the bond between DiCaprio and Winslet is unbreakable. During an appearance on The Today Show, the Catch Me if You Can actor gushed about Winslet, confessing she is "as beautiful and radiant as the day I met her." 
"She's still as beautiful and radiant as the day I met her," he reveals. "She is the consummate professional; she keeps pushing herself to an emotional truth when she's working. That's why I keep saying she's the best."   
Leonardo DiCaprio's favorite on-screen kiss is with Kate Winslet
You heard us. DiCaprio has revealed that his favorite on-screen kiss of all time was the one he shared with Winslet in Titanic. In an interview with Oprah, DiCaprio gets asked by a fan who his favorite on-screen kiss is shared with. DiCaprio's response says it all. "There's gonna be some mad actresses, huh?" he jokes. "I'm gonna go with Kate Winslet. Good old, classic…"
Luckily, the two went on to share some more lip-locking scenes when they co-starred in Revolutionary Road alongside each other. In the 2008 film, DiCaprio and Winslet portray a married couple in the 1950s who struggle to find true happiness within their relationship.
When DiCaprio was asked whether or not he would film another movie alongside Winslet, his response gave us all a glimmer of hope. "It's great to work with one of your best friends," he confesses. "It really is. I'll always be looking to work with her again."